We are determined to become the greenest borough in the country.
We want to drive down air pollution, increase recycling rates, and get people involved in making their streets greener, so everyone can be proud of their neighbourhoods.
We want to entice wildlife to our streets, parks and gardens. We will ensure that future developments in the borough are more environmentally-focused than ever before, encouraging spaces for nature and improving the quality of life for everyone in Hammersmith & Fulham.
What have we done? What else is planned?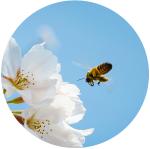 Improving air quality
We have:
We will:
Work with local businesses to reduce local deliveries
Continue to plant more trees and hedges
Get developers to include more trees and plants in their plans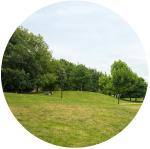 Promoting bio-diversity
We have:
Signed up to support fish conservation in the tidal Thames
We will:
Produce a Local Plan that enhances biodiversity and green infrastructure
Create an ecology policy that will conserve and encourage wildlife
Introduce planning policy that encourages green schemes
Ensure developments enhance and protect waterways
Create 'green corridors' allowing free movement for wildlife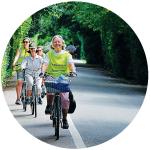 Reducing traffic congestion and pollution
We have:
We will:
Work with local businesses to massively reduce single-use plastics in H&F
Continue to make improvements at major junctions to make cycling safer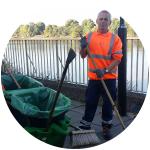 Cleaner, greener streets
We have: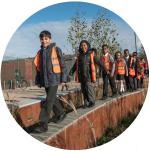 In the community
We have:
We will:
Continue to work closely with community groups on local green projects
Make it easier for you to report environmental issues and get action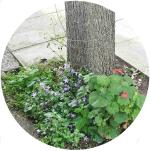 How can you help?
Who are we working with?
Groundwork London
Good Gym
Spacehive
Friends of Marcus Garvey Park
Hammersmith Community Gardens Association
Hammersmith BID