Gear up for an action-packed day of family fun in Lyric Square on Sunday 24 September and discover Hammersmith on two wheels.
From leisurely bike rides to guided walking tours, the event has something in store for all abilities to get hearts pumping and spirits soaring.
Best of all, it's completely FREE. Get in on the action from 11am until 4pm.
Here's your guide to the day: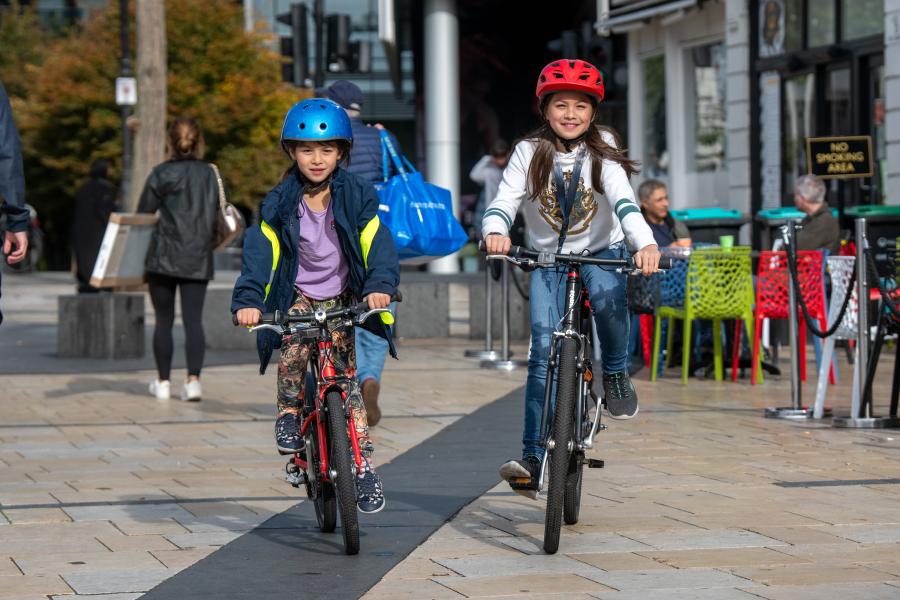 Sign up for a guided bike ride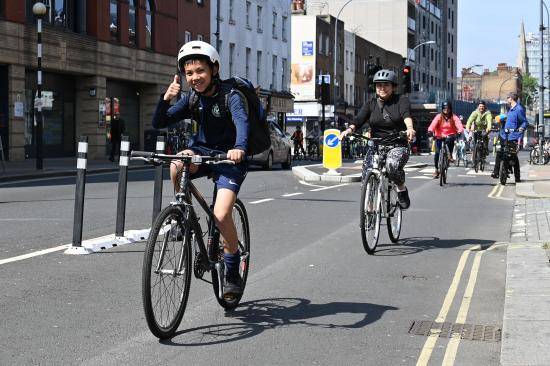 Discover Cycleway 34 in a fun and safe environment with a bike ride from Lyric Square to Fulham's Bishops Park.
The roundtrip ride is designed for cyclists of all ages and abilities – the perfect opportunity to explore the popular cycle route that connects Hammersmith's Safer Cycle Pathway with Fulham's town centre.
Following the quiet back streets near the Thames river, it runs under Hammersmith flyover through to Queen Caroline Street, along Frank Banfield Park to Bishops Park. Visit the TfL website to view the route.
Meet in Lyric Square at 12.30pm. Sign up here.
Get a FREE bike fix
Ahead of the ride, wheel your bike to Lyric Square to get a free maintenance check from Dr Bike. Our mechanics can help with anything from a flat tyre to minor adjustments to get your bike running at its best.
Or get your ride security-marked with Bike Register, to keep bike thieves at bay.
Join a guided walk along the riverside arts trail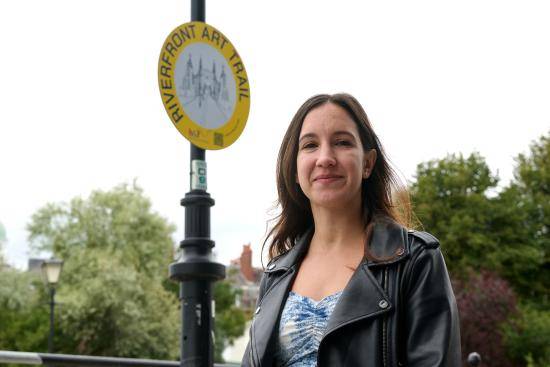 Take a midday stroll to H&F's new Riverfront Art Trail.
Hammersmith BID's tour guide will take you to the start of the trail outside Sam's Riverside, before embarking on a fun walk along Riverside Studios, the Blue Anchor pub, Furnivall Gardens and, eventually, Linden House, where the trail ends.
Keep an eye out for our six new eye-catching plaques, all designed by local artists, to learn more about the trail. Read about the artists here.
Meet in Lyric Square at 12noon.
Take on the 10,000 Steps Challenge
To encourage you to keep active, Hammersmith BID and Livat Hammersmith are offering goody bags of prizes to help you reach your 10,000 steps on the day.
Need some help reaching the target? Join the Riverfront Art Trail guided walk at 12noon, take a walk to H&F's Cycle Hub under the Hammersmith Flyover or join in with fun entertainment on Lyric Square throughout the afternoon.
Once you've reached 10,000 steps, head to the Hammersmith BID table to collect a goody bag of prizes. Visit the Hammersmith BID website for more details.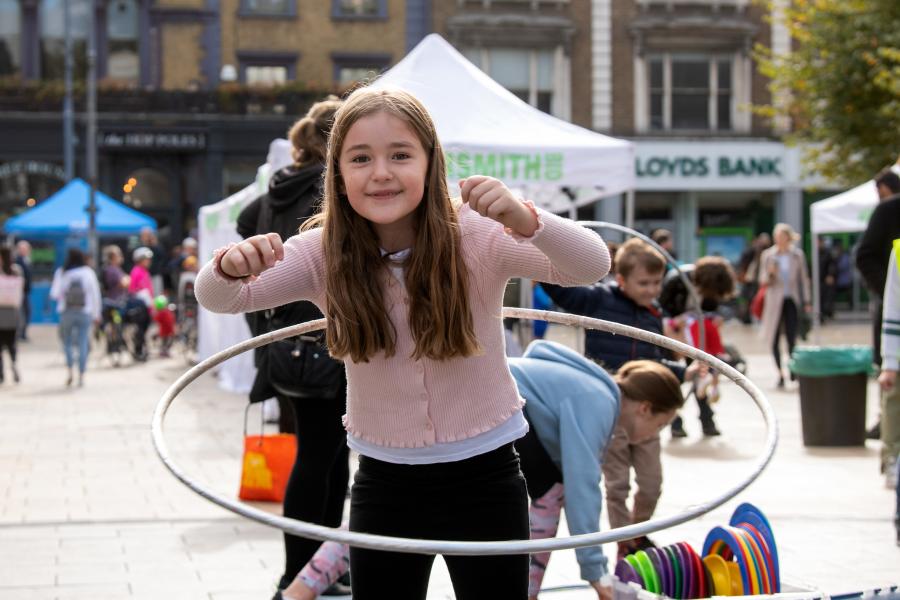 Learn about active travel
Look out for H&F's active travel team on our cargo bike, to speak to officer about how we can help you travel greener.
Learn about our supporting council schemes including our hire OurBike e-cargo bikes, our pay-as-go-you bike rental and purchase scheme Try Before Your Bike and our free cycle training for school pupils, families and adults.
Got a business in the borough? Chat to our Parcels Not Pollution team to find out how e-cargo bikes can help you boost your business.
Or visit our climate and ecology team to get crafty, put your sustainability knowledge to the test and find out how to get involved locally. Grab your free seeds while you're there.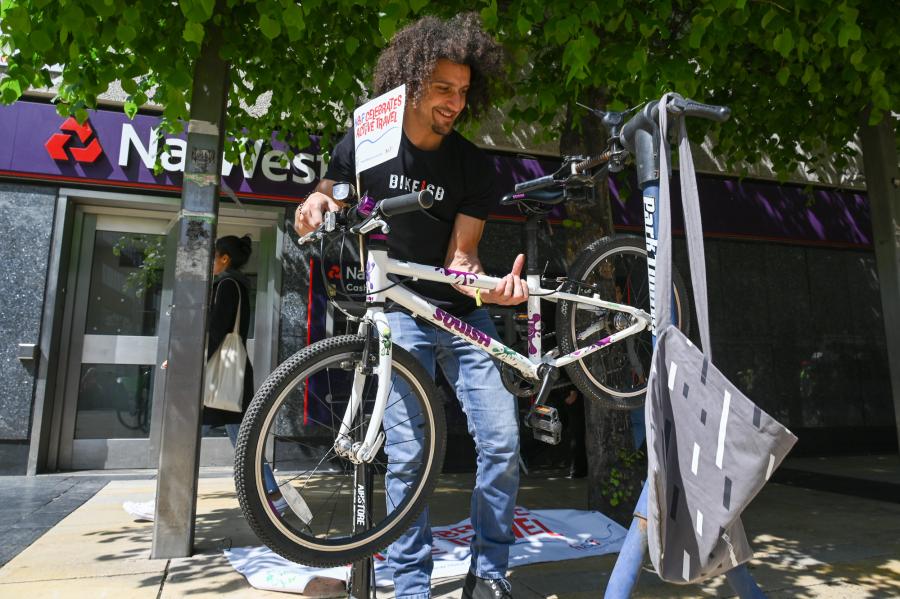 … have fun!
With complementary live music, a smoothie bike and face painting for the little ones, there'll be something for everyone. Join us!
Want to read more news stories like this? Subscribe to our weekly e-news bulletin.