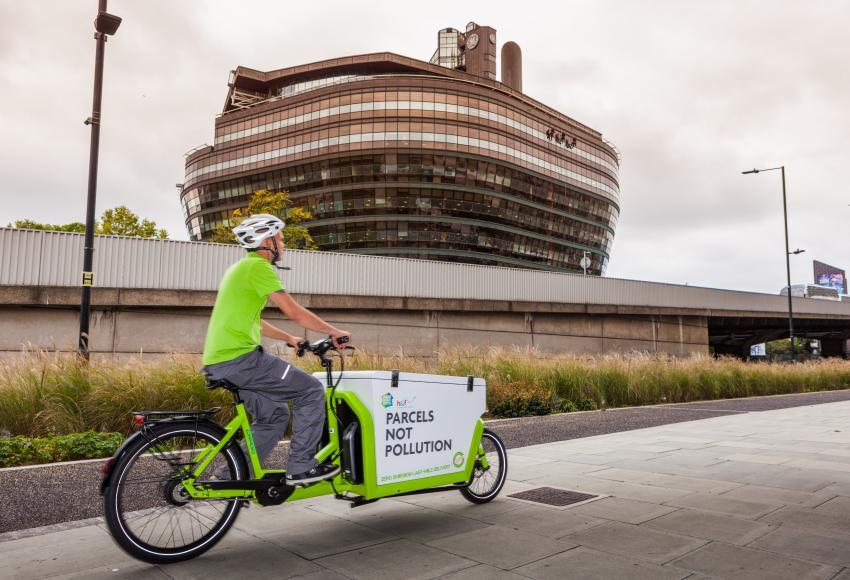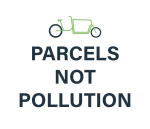 We're offering local businesses and organisations the chance to use our pollution-busting Parcels Not Pollution cargo bike scheme to help make deliveries around the borough greener.
Through the scheme, we are supporting businesses with FREE advice and support in the form of one-off subsidies to help them switch to using cargo bikes, including electric ones, in their day-to-day business.
Designed to reduce the number of polluting van and car journeys taken on our streets, it's part of the actions we're taking in our fight to clean our toxic air.
Who can apply?
Parcels Not Pollution is available to any business, charity, market stallholder or organisation based in H&F.
Running until April 2025, businesses can now apply for up to either:
£1,500 towards purchasing or leasing a cargo bike
50 per cent off the cost of using a cargo bike service in a two-month period (up to £300 per month).
How it works

Building on Hammersmith BID's pilot scheme, H&F Council is working with MP Smarter Travel to help local businesses identify and access delivery services that best suits their needs.
The service is completely free of charge.
Applicants can choose from a variety of couriers and retailers from across London to help deliver their products safely and efficiently.
Should you wish to purchase your own cargo bike, we will be able to provide advice on the best type of cargo bike for your business and transportation needs.
Get in touch
To find out more contact Leigh Gravenor at MP Smarter Travel.
FAQs