You're invited to a car-free party in King Street on Sunday 16 October.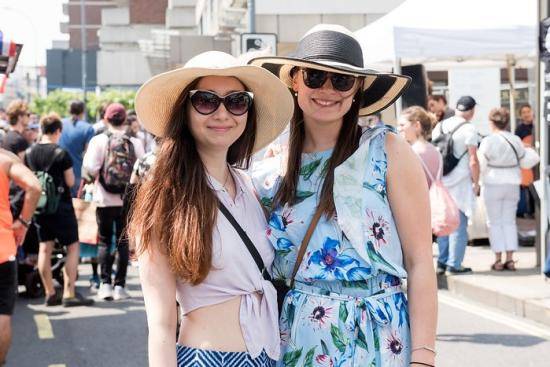 Join us for an action-packed day of family fun in Hammersmith as we boost footfall on the high street and clean the air.
Organised by H&F Council and Hammersmith BID, the party will run from 11am until 4pm between Hammersmith Gyratory and Bridge Avenue.
Cllr Wesley Harcourt, H&F Cabinet Member for Climate Change and Ecology, said: "Our fantastic public transport links and cycle lanes – specifically our new Safer Cycle Pathway – signal a new era for transport in H&F as we work to clean our filthy air.
"Come join us and find out more about renting electric scooters, bikes and cargo bikes, as well as our new commuter Cycle Hub we're set to open in Hammersmith Broadway."
Following World Car Free Day in September, this is your chance to discover car-free alternatives in King Street and Lyric Square for your journeys as toxic air spikes in the borough.
Here's what you'll find on the day:
Celebrate
Please join us for the official unveiling of Hammersmith's brand-new cycle hub - the first one of it's kind in the borough. The event will take place at 2pm under the Hammersmith Flyover, at the top of Fulham Palace Road.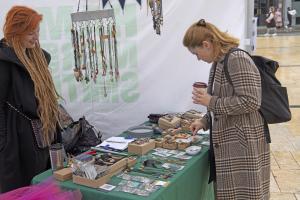 Meanwhile, H&F's Zero-Emissions Arts Market, the first one of its kind in London, will be making a return to Lyric Square.
All stalls, materials and goods are delivered using Hammersmith's zero-emissions delivery service.
Featuring high-quality art, jewellery, clothes and home accessories made in H&F, the market celebrates local creators and craftsmanship.
With complementary live music and entertainment, including FREE face painting and circus workshops for the little ones, there'll be something for everyone. Find out more on the Hammersmith BID website.
Cycle
To celebrate the new Safer Cycle Pathway west-east cycleway through Hammersmith we will lead two guided bike rides for the whole family. They run at 12noon and 3pm. Just meet in Lyric Square 15 minutes ahead of departure if you want to join.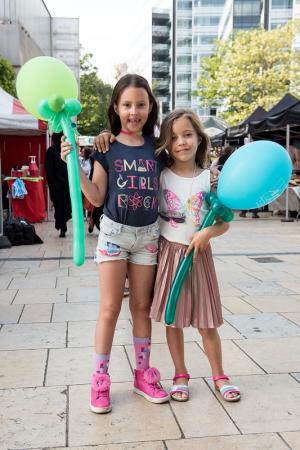 Designed for cyclists of all ages and abilities, the rides provide the perfect opportunity to explore the Safer Cycle Pathway in a fun and safe environment.
And before you head out for a ride, why not check if your bike is safe and ready for the road?
Wheel your bike to Lyric Square to get a FREE maintenance check with Dr Bike and FREE security-marking through Bike Register. Slots are available from 11am.
Walk
Join Hammersmith BID for a nice Sunday stroll around Hammersmith town centre.
One of the stops on the tour will include our brand-new, Hammersmith Broadway adjacent storage hub for bicycles and cargo bikes. Find out more on our Hammersmith Cycle Hub webpage.
Go electric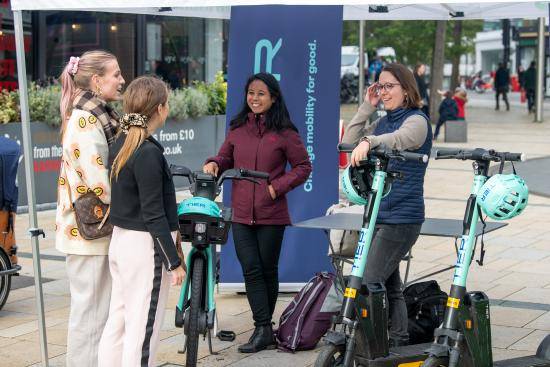 Making the switch to electric vehicles is a great way to get around more cheaply. It will also help clean our filthy air and protect the health of residents.
H&F is home to a wide range of electric scooters and over 1,000 electric bikes, available to residents to rent from only a few pence a minute.
Pop by Lyric Square to meet our local e-mobility providers TIER, Dott, Lime and HumanForest, who will have their green fleets on display.
And if you're new to scooting or keen to brush up on your skills, TIER's FREE e-scooter training may be just the thing for you. No booking required, just drop by.
Travel smarter
Rethinking how we travel will greatly help make H&F a greener and safer borough. Everyone can get involved.
H&F has created a cycling programme to help residents make the switch. From our subsidised pay-as-go-you bike rental and purchase scheme Try Before Your Bike, to free cycle training for school pupils, families and adults, our active travel team can give you all the details.
Find the team by the Dr Bike workshop. You can also chat to our climate change team about what other steps we can take to help meet H&F's ambitious goal of net zero carbon by 2030.
While you're there, say hello to our Parcels Not Pollution team.
If your business is keen to get involved, pop by our stall on Lyric Square to discuss how our e-cargo bikes can help boost your business.
Diversions in place
In true Car Free Day fashion, King Street will be closed to motorists between 7am and 6pm.
Buses including routes 27, 190, 266, 267, 391, H91, N9 and N11 will be diverted around King Street via Shepherds Bush Road and Goldhawk Road.
Visit citymapper.com/london or download the app to plan your journey using public transport or quiet cycle routes.
Want to read more news stories like this? Subscribe to our weekly e-news bulletin.