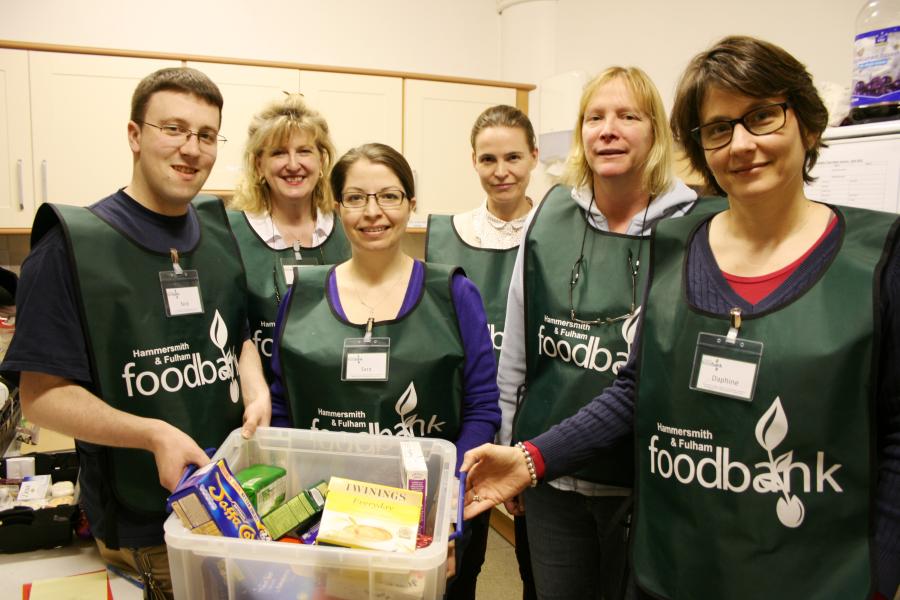 Hammersmith & Fulham is one of the fastest growing boroughs in terms of opportunity and prosperity – and we want to take everyone on that journey with us.
"This is a borough for all of our residents," said Cllr Sue Fennimore, Deputy Leader of H&F Council. "We want to do all we can to tackle poverty in H&F – to ensure equality of opportunity, and a good standard of living for all."
"Through our support for charities like Hammersmith & Fulham Foodbank, and our work with resident-led-commissions to find ways out of poverty for local people; we are striving to make this the fairest borough to live in, with the most help for those in need."
Statistics show 31 per cent of people in H&F are living in poverty (just above average); while 3.5 per cent of working age people in the borough are unemployed (the lowest in London).
We want local people from all backgrounds to benefit from the jobs, homes and entrepreneurial opportunities that H&F's growth brings, so no-one is left behind.
Some of the things we've been doing
From September, H&F will offer a universal free breakfast to every primary school pupil to help local families combat food insecurity. It will also be the first council in England and Wales to launch a pilot scheme to deliver free lunches in two secondary schools. The council has been working closely with local schools to reach those most in need.
The H&F independent Poverty and Worklessness Commission was set up to find the causes of poverty in the borough, and to develop bold new ways of tackling this. Read the commission's final report (pdf 3.6MB).
Hammersmith & Fulham Foodbank provides help and support to those in need in the borough. That includes emergency food parcels, and advice or referrals to other organisations to help families in food poverty. The Foodbank receives finding from H&F Council, and Hammersmith Town Hall acts as a collection point for public donations of food.
Rose Vouchers is a scheme to help people on low incomes to get fresh fruit and vegetables from local traders. It also shares tips on health eating.
The Work Zone is a dedicated service helping people to secure jobs. Based at Shepherds Bush Library at Westfield London, the Work Zone team helps jobseekers gain the right skills and qualifications needed and valued by employers, and offers jobseekers a clear advantage in their search for employment.
Our goal is for there to be nobody sleeping rough in our borough. The independent H&F Rough Sleeping Commission was established to help meet this vision by developing ground-breaking new policies in this area. Read details of their work and recommendations.
Hundreds of new homes are being built, and many more improved, for local people. We are presently delivering more genuinely affordable homes, to rent and to buy, than at any point in a decade.
Related links