As the world looks to Glasgow during the UN Climate Change Conference, H&F recently played host to our first-ever Climate Carnival – a week's worth of events to inspire residents to take climate action together.
We know that many of the steps we need to take on a global scale to protect and enhance ecosystems, reduce emissions and adapt to climate change will need to be introduced at a local level. We are determined to make H&F the greenest borough in the country.
And to help meet our ambitious goal of making H&F carbon net zero by 2030, we need everyone to get involved.
VIDEO: Climate Action Together
"There is no bigger challenge than climate change," says H&F Leader Cllr Stephen Cowan.
This ecosystem, this amazing blue dot in the universe, our home is under threat like it's never been before. And while we're only a small west London borough, I've always thought we're here to change the world. Everything starts with the place we live in."
What happened at Climate Carnival?
Hundreds of residents, including many young people, took part in the Carnival – by opening their homes, or simply by attending and joining in on some of the Carnival's climate and ecology themed events. 
The line-up featured more than 65 workshops, webinars, guided tours and in-person talks, each of them encouraging visitors to learn and act together.
Each day followed a dedicated, climate-related theme, starting with a morning briefing, which will be made available on our YouTube channel. Here are some highlights from the week.
Greener homes, buildings and energy (Monday 25 October)
The day revolved around practical ways to reduce and save energy consumption at home.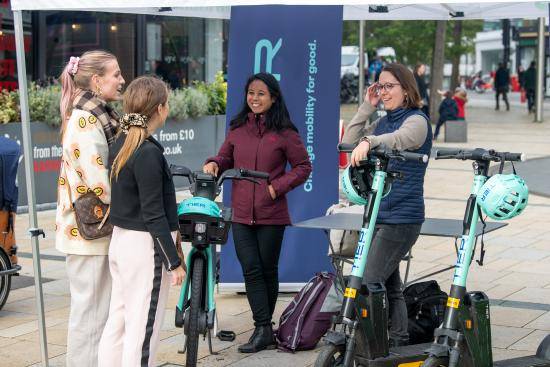 It included a webinar on solar panel planning advice as well as resident-led tours of their carbon neutral homes. These highly energy efficient buildings, like the award-winning 'Passivhaus' in Lena Gardens, use very little energy for heating and cooling thanks to upgrades such as solar panels and air source heat pumps.
The Future of Travel (Tuesday 26 October)
We've made it our goal to encourage and enable all residents to make active travel, public transport and cleaner vehicles their go-to choice.
Residents had the chance to take a closer look at those greener, safer and smarter forms of transport in H&F – with a particular focus on our local cycle paths.
Throughout the day, guided cycling tours allowed participants to gain hands-on biking experience in the busier areas of the borough.
In the north of the borough, 'Fix Your Cycle' taught cyclists how they can repair their bikes for free at White City Place Plaza. Local community group ForBrian showed how cycling can be more inclusive for Disabled residents, trialling an innovative side-by-side cycle.
Things we use (Wednesday 27 October)
Packed to the brim with practical low-waste hacks, the arts and crafts activities taught attendees to breathe new life into the things they own and use in their everyday lives.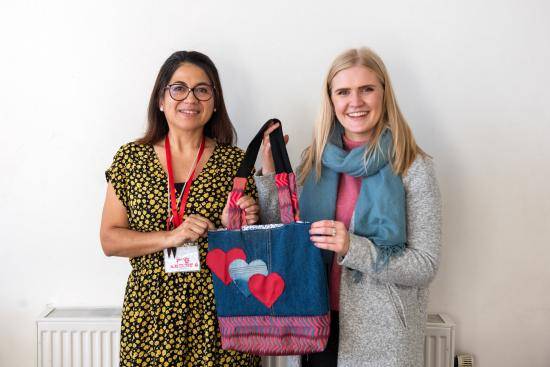 From workshops on how to fix or upcycle jeans to creating sculptures and everyday-life objects with biodegradable materials – the Crafts for Climate Festival at the Grove Neighbourhood Centre in Brackenbury Village held plenty of opportunities for our residents to get creative.
Wednesday was also host to one of the most well-attended events: The Impact of Climate Change and Race Inequality. Judy Ling Wong CBE, Honorary President of the Black Environment Network, spoke to over 200 attendees about how cultivating a connection with nature can help tackle the disproportionate impact of climate change.
Green economy (Thursday 28 October)
The H&F Climate Summit served as the launchpad for our new H&F Climate Alliance – a network of local organisations committed to taking action to reduce carbon emissions.
The panel included:
Cllr Stephen Cowan, Leader of H&F
Helen Dell, H&F Climate Change Commissioner
Casey Abaraonye, Co-owner, OMA Bikes
Debbie Warren, Deputy CEO, Urban Partnership Group
Dr Gareth Thomson, Emergency Care Doctor, Imperial NHS Trust
Dr Neil Jennings, Partnership Development Manager, Imperial College London.
The panel discussed and answered questions about climate change, the green economy and how local organisations can become part of global solutions.
The rest of the day involved a celebration of the crowdfunded solar panels on Edward Woods Community Centre and pumpkin carving with Hammersmith Community Gardens Association.
Afternoon webinars explored the opportunities and challenges for organisations: delving into Imperial College NHS Trust's Green Plan and an introductory session into what the green economy means in practice.
Adapting to climate change (Friday 29 October)
Friday's events shone a light on local initiatives that are already adapting to climate change and protecting people and planet.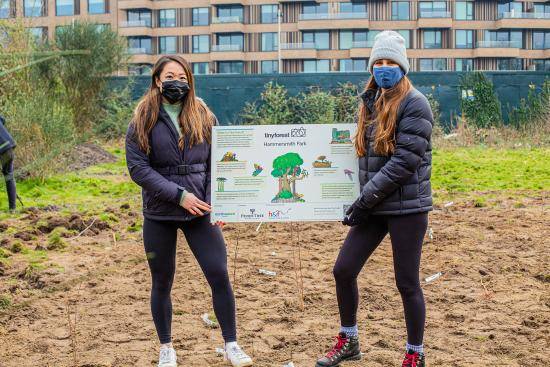 Some great examples include the outdoor care sessions for our 'Tiny Forest' in Hammersmith Park as well as the Rain Garden tour, which explored the benefits of the Council's sustainable urban drainage system schemes in Shepherds Bush and White City.
Ecology (Saturday 30 October)
On the final day of the Climate Carnival, all residents were invited to take a deep-dive into H&F's local biodiversity.
From guided (night) walks to educational workshops, and community planting to an ecology festival, the abundance of ecology events hosted in H&F's many green spaces made the perfect end to a perfect (-ly green) week.
Thank you to all of our fantastic community partners who hosted events, ran tours and workshops and opened their homes. We're grateful to everyone for getting involved and showing how we need to think global and act local."
Are you ready to take climate action?
If you're ready to take action on climate change, find out what you can do here.
Have a look at our climate community map to find out what brilliant things are happening on your doorstep.
Finally, make sure you're signed up to Climate Connects. Our monthly e-newsletter shares what's happening and projects to get involved in.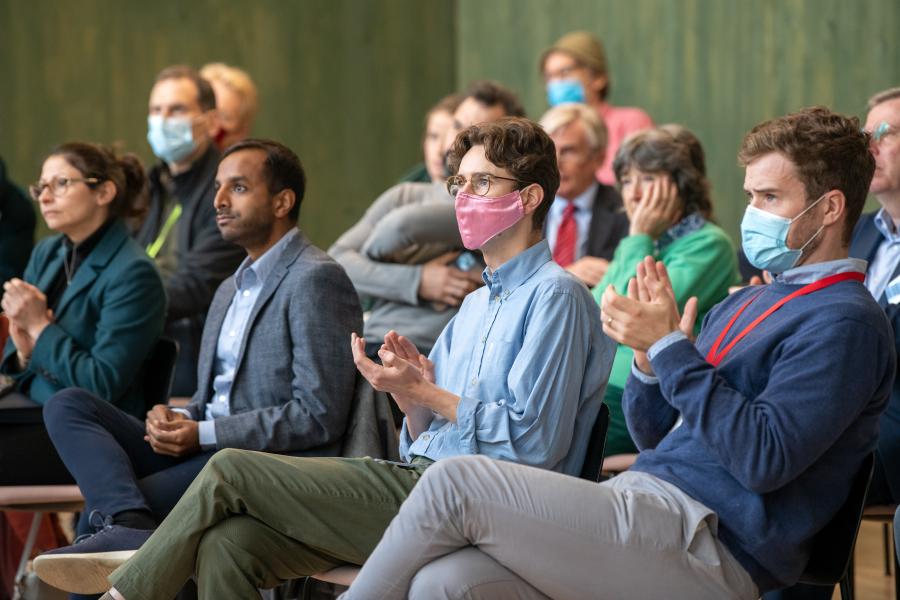 Want to read more news stories like this? Subscribe to our weekly e-news bulletin.