Local businesses are helping to halt the disastrous effects of the climate emergency with a new electric van.
Hammersmith & Fulham Council has teamed up with Zipcar and Fulham Broadway BID to provide the first free electric van service for small businesses in Fulham – including market traders on North End Road Market.
It forms part of the council's drive to tackle the climate emergency and move us a step closer to our carbon net-zero target for the borough.
VIDEO: There is a new van in town...
Becky Blooms in Jerdan Place, Fulham, is one of the local businesses to benefit from the new climate-friendly scheme.
Owners Rebecca Cutts and husband Vlad opened the florist-coffee venue last October after previously trading on North End Road Market for nine years.
"This is a great initiative from Hammersmith & Fulham Council," said Rebecca.
"It is helping local small businesses like mine not only to save money but help reduce pollution levels at the same time. What more could you ask for?"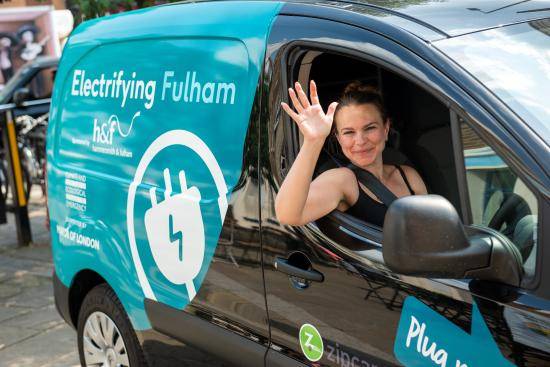 It truly is a family affair at Becky Blooms with Vlad's mum Katie helping out with flower deliveries as the couple juggle running their own business with the school runs.  
"Vlad's parents are always here and give us a hand when we need it. We could not do it without them," explained Rebecca.
"We have created a real community hub here. Our regular customers have built true friendships here. It's great to see." 
H&F Council will be introducing additional free-to-use electric vans for businesses in other parts of the borough later this year.
Carbon net zero
"It's great to see local businesses taking advantage of this new free service and join our fight to tackle the climate emergency in H&F," said Cllr Wesley Harcourt, H&F Cabinet Member for the Environment.
"We need the support of the whole community to drive down the harmful emissions in the air and make H&F carbon net zero target by 2030 as we aim to become the greenest borough in Britain."
The council is also offering local businesses and organisations the chance to use our zero-emissions courier delivery service for free.
Businesses, charities, organisations and market stallholders can now apply for the H&F voucher scheme which gives them £250 to spend on deliveries with our popular Parcels Not Pollution service, which has made more than 2,000 deliveries so far.
Climate emergency
Here are some of the other urgent steps we've taken to tackle the climate emergency in H&F: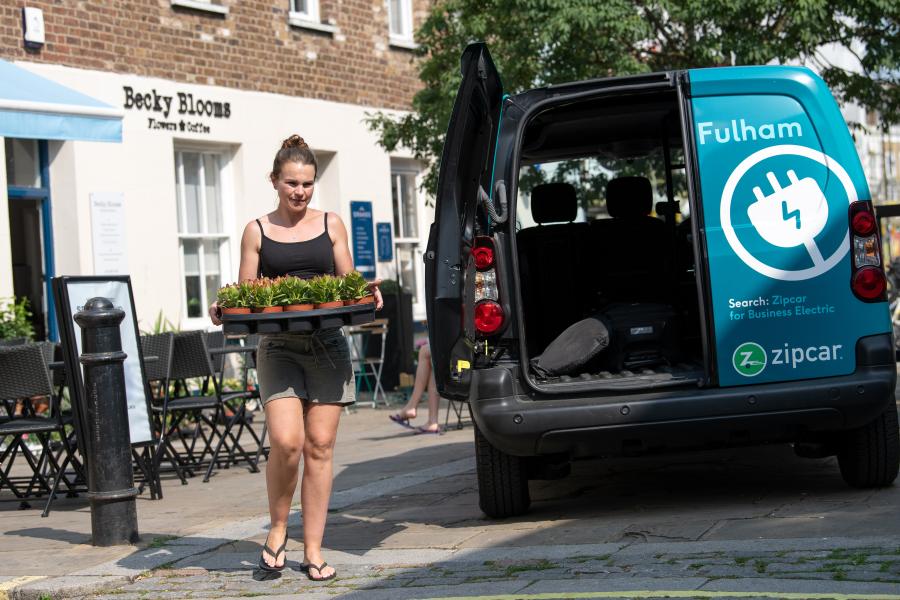 Want to read more news stories like this? Subscribe to our weekly e-news bulletin.