Thousands of people have found work in H&F thanks to our specialist team of employment experts.
Hammersmith & Fulham Council's WorkZone is based at Shepherds Bush Library in Wood Lane, White City.
It's perfectly placed next to Westfield where up to 8,000 new jobs will be created by its expansion in the Spring – many of which will be offered exclusively to local people through WorkZone.
The bespoke service has helped more than 80 people find work in November alone. This is on top of more than 940 people in the 10 months from January to October.
"If you're looking for a job, there's no better place to start than WorkZone," said Cllr Andrew Jones, H&F Cabinet Member for Economic Development and Regeneration.
"We're working with the whole community to make H&F the best place to do business in Europe and we want everyone in the borough to benefit."
Finding a job made easy
WorkZone has vacancies, apprenticeships, and training schemes across H&F. Its dedicated one-to-one advisors can help you apply for local jobs, prepare for interviews, get training, and can offer debt and benefits advice.
Helping jobseekers find work and employers find staff is a key to our Industrial strategy – a ground-breaking partnership with Imperial College London to boost enterprise, innovation, skills and infrastructure.
Jobseeker's story: Finding work within just a few days
Robert Jelenski had been unemployed for three months when he came to WorkZone. Within three days he had started a job that he says suits him 'perfectly'.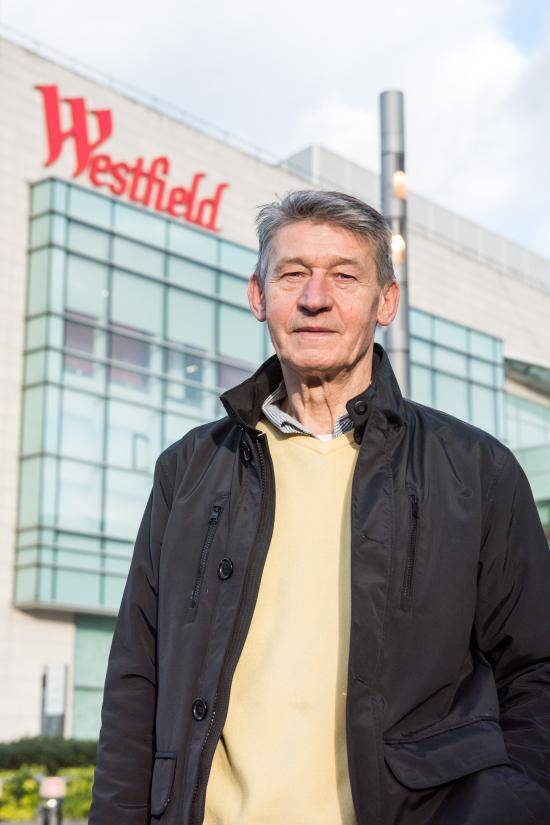 The 67-year-old said he was delighted with the support from the WorkZone team.
They found him the vacancy for a car park painter at Westfield in White City, just five minutes' walk from his home in Shepherds Bush Road.
"I'm really happy with how they treated me," he said. "They were friendly and really helpful. They took a lot of time to work with me, find a job that suited me, and help me with my CV and to prepare for the interview.
"My experience couldn't have been better," Robert added. "They were absolutely brilliant."
Are you an employer?
If you need staff, WorkZone can help by:
Advertising vacancies
Screening applicants for you
Providing a pool of job-ready candidates
Providing training, meeting rooms and other facilities.
"WorkZone do an excellent job," said Charles Creighton, Regional Manager at Mothercare. "They understand our unique challenges and only put forward suitable candidates. They are flexible and work with the same pace and passion that we do."    
How we're making H&F a great place for businesses and employees
WorkZone is key to our efforts to boost prosperity in Hammersmith & Fulham which we are working to ensure benefit all residents and businesses, not just the few.
Other work includes:
You can find out more about WorkZone online, by emailing the team at info@workzone.co.uk or by calling them on 020 8753 6773.