Local children and young people have made the most of their school holiday with hours of fun at Summer in the City this week.
The stunning lineup included more than 110 activities, ranging from samba soccer to nature activities and drone flying.
Lights, camera, action
Young people with additional needs performed songs, dances, spoken word and more to family and friends at the Action on Disability outdoor showcase.
The hard-working creatives spent the first four weeks of Summer in the City creating and perfecting their performances before the big show.
Samar, 21, performed an original song with two of his friends – based on a local bus route with the chorus "The 430 is my favourite bus".
"I played the guitar and really enjoyed it," he added. "Today's been the best day of summer so far. It's been very good."
The crowd was warmed up by dancer Reece, 20, who choreographed his group performance with the help of DanceWest.
"It takes me a couple of weeks to learn the dance," he said. "But dancing with the girls and meeting new people has been my favourite part of the day."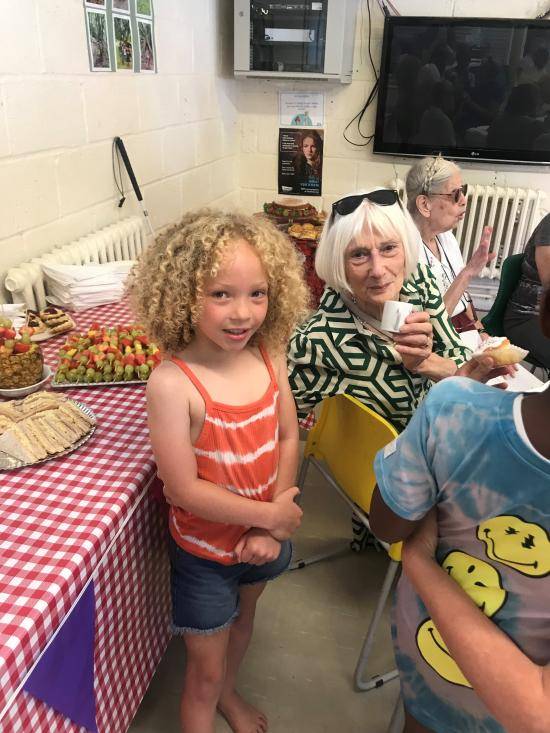 Nonstop fun
Children aged four to 13 also spent the week getting creative with arts and crafts activities, messy play and cooking sessions at Sands End Adventure Playground.
They put their skills to the test on Wednesday, hosting an afternoon tea for older residents with homemade scones and gift bags decorated by the chefs themselves.
The week of fun was fuelled by free lunches for everyone who came along, complete with fresh fruit and veg.
Join us next week?
We've still got an entire week of Summer in the City fun planned.
Check out our events webpage and find a free activity for your child.
We're working with local Brook Green-based youth activity provider LMP Action and the Holiday Activities and Food Programme to deliver our summer programme.
Want to read more news stories like this? Subscribe to our weekly e-news bulletin.