The historic Ravenscourt Park café has re-opened after a major renovation project by Hammersmith & Fulham Council.
The Grade II-listed former stable block is now known as the Paddenswick Tea Gardens. "It's fantastic that families and friends will now be able to enjoy ice creams, locally-roasted coffee and hand-baked cakes in the green surroundings of Ravenscourt Park in Hammersmith as the café reopens for the summer months," said Cllr Sharon Holder, H&F Cabinet Member for Public Realm.
The reopening comes after H&F carried out extensive repair and refurbishment works to the building's roof and structure. In addition to a new roof in the main building and new toilets, many of the roof timbers and joists were replaced, as well as drainage, guttering, windows, doors and the clock that decorates the front of the tea house.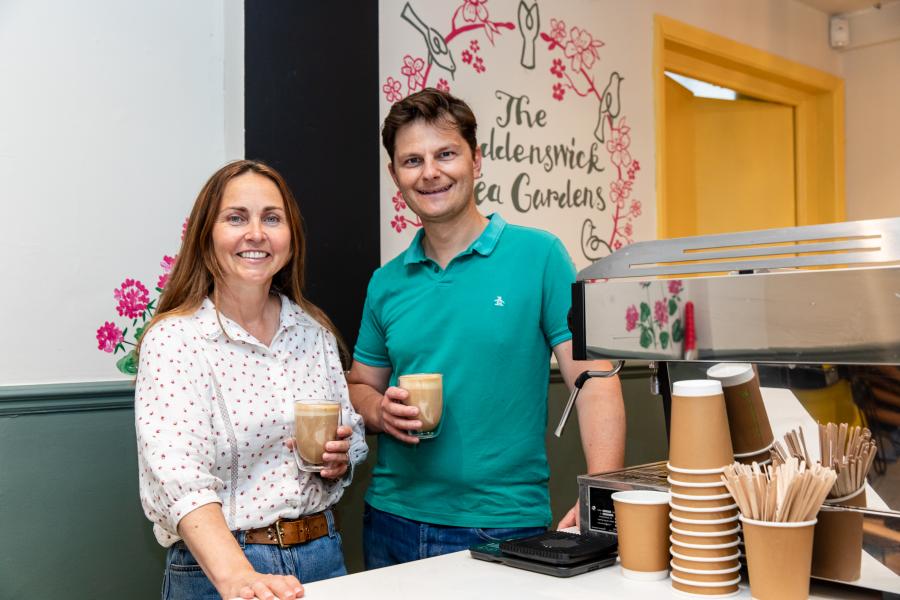 Historic building in Ravenscourt Park
The 200-year-old building – which was part of a private estate before it was converted into a public park in the late 19th century – has now been given a new lease of life for locals to enjoy.
Family-run business Roots & Berries has taken over day-to-day café operations, with husband-and-wife team Charlie and Fran Oppenheim sharing a passion to create a community hub in the heart of the park.
"We want Paddenswick Tea Gardens to be somewhere that everyone feels they are really part of as park cafés are such an important part of the community," explains Charlie, who launched Roots & Berries in 2014 when he and Fran took over running the Skylark Café in Wandsworth Common. "We feel really honoured to be here and very excited as Ravenscourt Park is a lovely place to be."
The new Paddenswick Tea Gardens is the eighth green space café for the couple's business, which also runs the Tea House in Bishops Park in Fulham.
Local life
Being at the heart of local life is a priority for the pair, who decided to leave careers in finance and advertising to pursue their passion for hospitality when their two children were barely out of nappies.
"We wanted to create places that people could really spend time and enjoy," adds Charlie, who is often accompanied to work by two-year-old rescue dog Maggie, a wire-haired Dachshund.
"The pandemic accelerated people's love of green spaces and they went from important to essential.
"Being in greenery is good for your mental health and a walk in the park makes a real difference to people's lives. The cafés sit in the middle of all of that."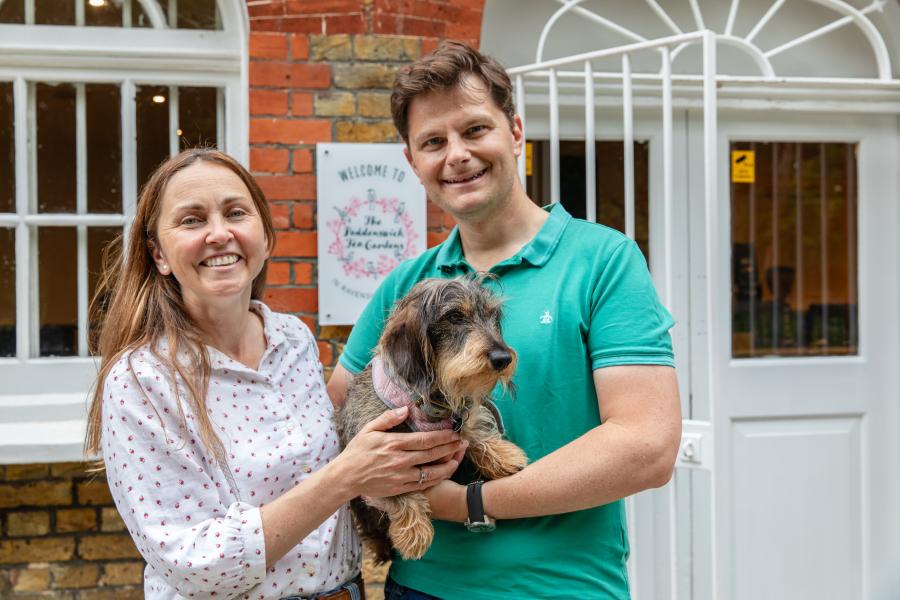 Now open
The café's menu will launch with tasty cakes, light bites, ice creams and hot and cold drinks, before expanding into fuller meals later this year. Currently the cafe is open only Wednesday to Sunday, but will soon be open seven days a week.
Roots & Berries has its own dedicated baking team based in Wandsworth, with sweet treats including raspberry lemon drizzle cake, salted caramel millionaire's shortbread, espresso caramel cake and vegan carrot cake with coconut frosting among tempting goodies that will be served in the café.
Coffee aficionados will be able to enjoy freshly-brewed cups from local roastery Curious Roo, a stone's throw away in Chiswick, while relaxing in the newly-decorated café or its outside space.
The café reopening adds to 21-acre Ravenscourt Park's draw as a community green space, with its children's paddling pool, garden centre, tennis and basketball courts.
The park is also home to the new Ravenscourt Park glasshouse, which opened earlier this year following a fundraising drive by Hammersmith Community Gardens Association (HCGA), supported by H&F Council.
"We're really pleased to be working with H&F Council and our neighbours the HCGA to make this a café for everyone in Ravenscourt Park to be proud of," adds Charlie.
For more details, visit the Paddenswick Tea Gardens website.
Want to read more news stories like this? Subscribe to our weekly e-news bulletin.