Hammersmith & Fulham is leading the electric vehicle revolution by giving residents the confidence to make the switch.
H&F is now home to 2,800 charging points – this includes the UK's first ever Shell EV charge hub and more than 2,300 lamppost column charging points, operated by Ubitricity and SureCharge.
By continually improving our local network of electric vehicle charging points we're ensuring we meet the growing demand of residents while encouraging more residents to help improve air quality in H&F.
Our ever-expanding network already has the highest density of charge points anywhere in the country.
We have the lowest number of residents per available charging point.
Every home or office is within at least 400 metres of a charger.
Find your nearest H&F charging bay on Zap-Map.
From ultra-rapid to slow charging – we do it all
We're determined to make electric transport the best option for motorists in H&F. There are different types of bays available that are exclusively reserved for electric vehicles to park and recharge.
Dedicated charging bays
These parking bays allow EV owners to park and charge their cars from a charging point.
H&F has delivered 200 dedicated charging bays in partnership with Liberty Charge as part of an InnovateUK funded project to utilise existing infrastructure.
Residential charging
H&F has the highest density of residential charge points in London, giving a convenient, good value and practical solution to residents with no off-street parking.
We've already made great strides at bringing electric vehicle-only on-street bays to residential streets in the borough.
While these bays encourage drivers to charge their cars during the day, they also allow for overnight charging. As long as an electric vehicle is plugged in and charging no parking charges apply.
Destination charging
These charging points can be found in public places, local town centres and on private land, including the car park of the Westfield shopping centre in White City.
Currently, H&F has more than 300 destination charging sites so our residents, visitors and shoppers are never far away from a 7kWh or 22kWh charge. There are no parking charges for electric vehicles using these bays as long as they're plugged in and actively charging.
These charge points operated by either Source London, who offer discounted rates to H&F parking permit holders, or Liberty Charge.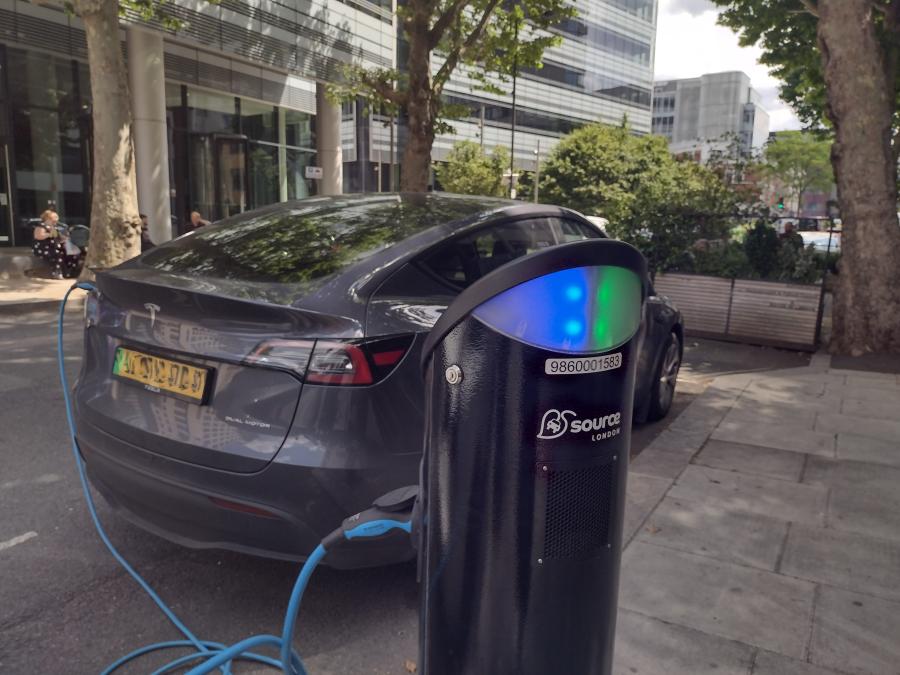 Ultra-rapid charging
We are home to Britain's first flagship Shell Fulham EV hub. The converted petrol station features nine ultra-rapid 175kWh charge points that run on 100% certified renewable electricity and are able to take most e-vehicles' batteries from 0 to 80 per cent in about 10 minutes.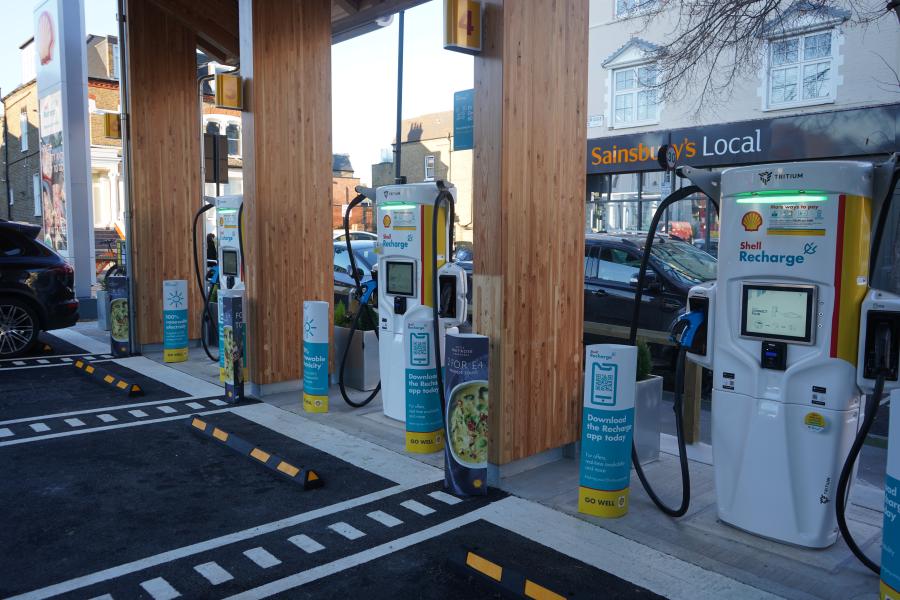 Rapid charging
We've created the biggest rapid charging network in London with various 24-hour charge points in all parts of the borough.
Mini charging hubs featuring three 50kWh rapid charge points each can be found in:
Scrubs Lane car park, W12, near the Woodmans Mews community garden
Sussex Place, W6, under the Hammersmith Flyover between Queen Caroline Estate and St Paul's Church Hammersmith
Westbound Talgarth Road, W6, by the BP petrol station where the road turns into the Hammersmith Flyover.
Other rapid 50kWh charge points are located in:
Lillie Rd, SW6, by Normand Park
Rowan Road, W6
Eastbound Westway, W12, on the corner of Old Oak Road
Westbound Talgarth Road, W14, near West Kensington tube station.
Green benefits
The number of electric vehicles registered in H&F has grown from 46 in 2013 to more than 6,500 in 2023.
Ditching a petrol or diesel car for an EV may be a big commitment, but it's one that can help improve local air quality and tackle the climate emergency locally.
H&F is running a number of schemes to enable residents to make cleaner, more sustainable choices for their journeys within and beyond our borough.
For example, did you know that we're offering green permit discounts?
While fully electric cars can earn residents a free permit, low-emissions vehicle owners can benefit from discounted, annual parking if their car produces less than 100g/km of CO2.
We've also set ourselves the ambitious goal of providing at least one EV charge point in every single street in the borough in 2022. So please help us shape our borough's network in a way that reflects your needs by requesting an EV charge point for your area, including existing and new Disabled bays.
While our resident-led strategy shows the council's commitment to do things with residents – not to them, our pioneering charge point rollout adds to the list of actions we are taking to tackle the climate emergency as we aim to make H&F carbon net-zero by 2030.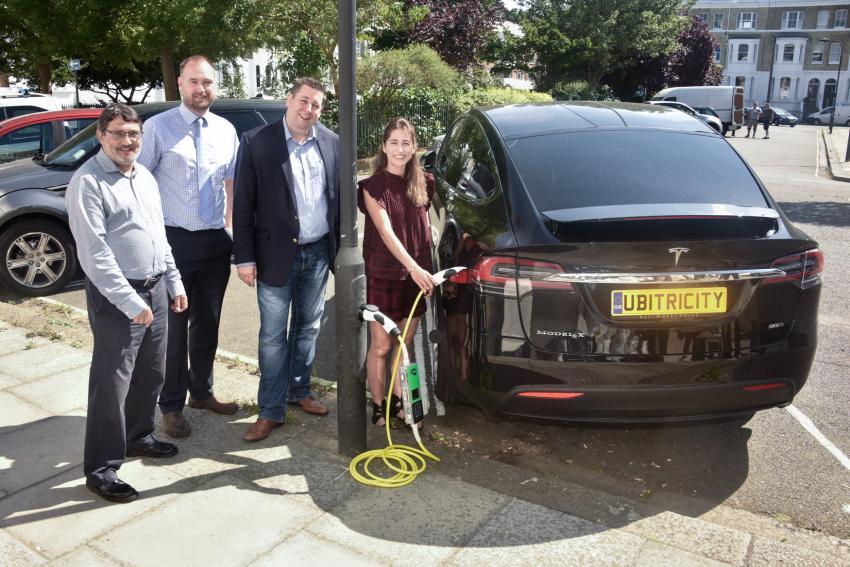 Want to read more news stories like this? Subscribe to our weekly e-news bulletin.