Hammersmith & Fulham pupils have dipped their toes into the world of watersports. And there's still time to get involved!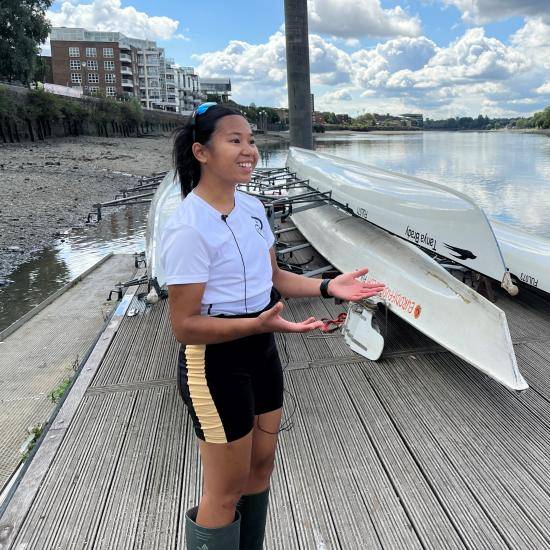 Run by Fulham Reach Boat Club, the junior community course helps break down barriers and supports local young people who otherwise wouldn't have ever learnt to row or kayak.
"I think every student in H&F should definitely give rowing a go – it's a great way to spend the summer," said Chastyn, 17. "It improves your mental health, it just gets you really happy. I don't think I can live without rowing anymore."
Chastyn came along for a taster session two years ago.
"Since then, I've joined the juniors club, picked up rowing through school and regularly volunteer with the community course."
Free watersports
The Fulham rowing club runs free watersports weeks throughout the summer and Easter holidays.
"They're free courses to support young people across the borough who are on free school meals, giving them the opportunity to learn something completely new," said Julia Philipson, Fundraising Manager at Fulham Reach Boat Club.
The first week of the programme, which runs through to 18 August, saw up to 24 children out on the water learning to row and kayak. Book your place now.
The course was set up to tackle food insecurities and summer learning loss while supporting those at risk of crime during the long summer holidays.
"They hear from inspirational speakers, from organisations like the RNLI – the Royal National Lifeboat Institution – who talk to us about water safety and how to stay safe on the river, particularly over the summer months.
"They also receive three great meals a day, provided by Sam's Riverside."
It's all part of H&F's Summer in the City programme which, just like all our holiday activities, are FREE and include FREE food.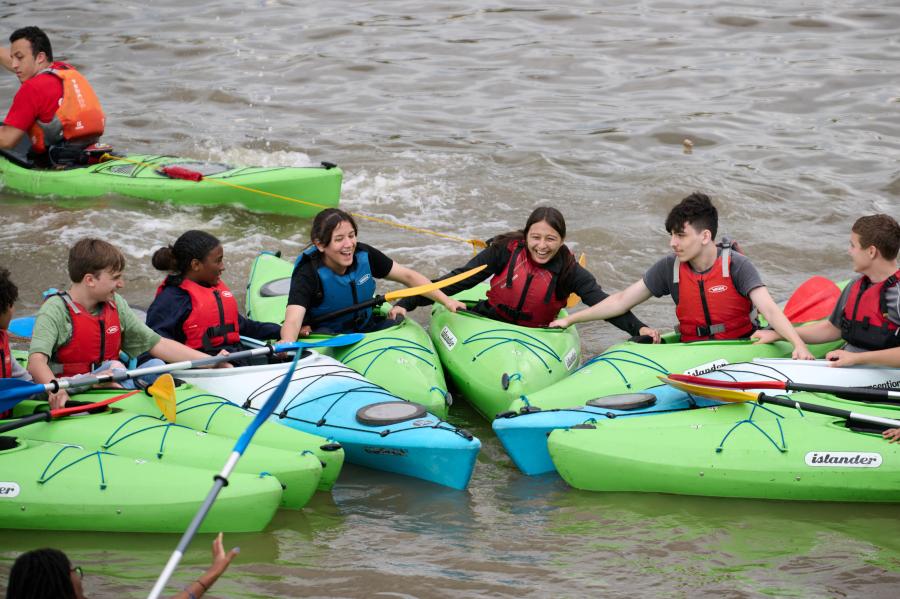 Rowing for All
Fulham Reach Boat Club was set up in 2014 to make rowing accessible and inclusive.
"Our mission is 'Rowing for All'. We want to give anybody and everybody the opportunity to row," Julia explained.
"In addition to our holiday programme, our offer to the community includes our state schools rowing project, where we take rowing into 14 local schools and teach children aged 13 to 18."
Last year, the club ran more than 12,000 sessions to help provide local children with access to the river and a chance to try watersports.
It comes at a time when a staggering 97 out of 117 schools registered with British Rowing – 83 per cent – are fee-paying schools. While 91 per cent of H&F children attend non fee-paying schools.
More than half of the Fulham club's participants are from ethnically diverse communities, Julia says, while only 6 per cent of ethnically diverse communities make up British Rowing membership.
"What we are doing is really unprecedented. I don't think there's another borough where every single state school has this level of access to rowing."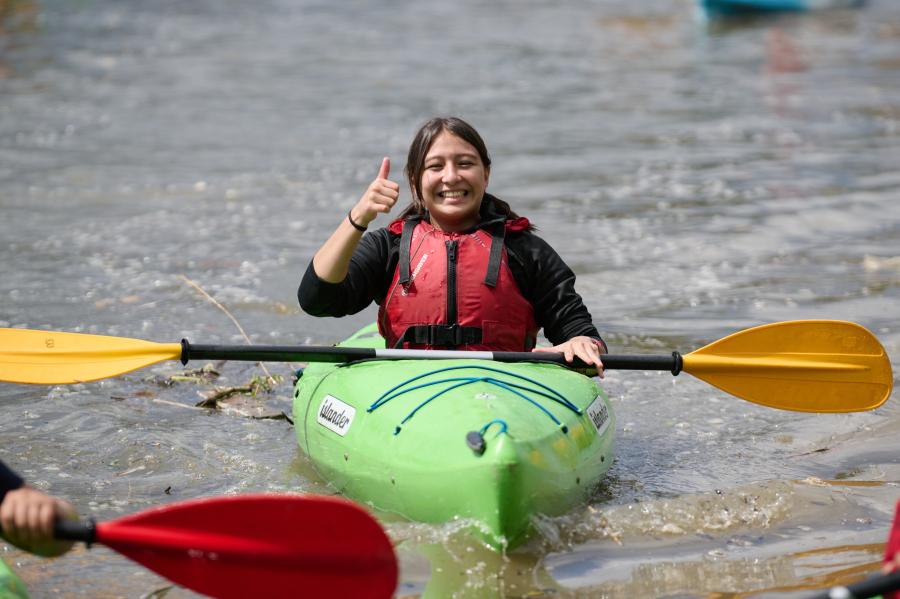 Want to read more news stories like this? Subscribe to our weekly e-news bulletin.