Hammersmith & Fulham Council is helping to create the jobs and workforce for the future.
Since the launch of the council's pioneering Industrial Strategy in 2017, we've helped create 17,500 local jobs across 800 businesses in the fields of science, technology, engineering, medicine, maths and media (STEMMM).
By connecting local schools with our booming business community, H&F is helping ensure local children have the best possible chance to benefit from local job opportunities.
To help create these links with our local schools, Sally Brooks, executive principal at Fulham Cross Academy Trust, was announced as the borough's new Industrial Strategy Education Coordinator at the recent Nurturing Talents From The Get-Go workshop in White City.
Sally said: "The idea is to create a 'menu' of local business partners, which we can then link to the right school, to help create partnerships that are genuinely sustainable. It's really exciting for the children in the borough that we've got this opportunity to build this genuine workforce for the future."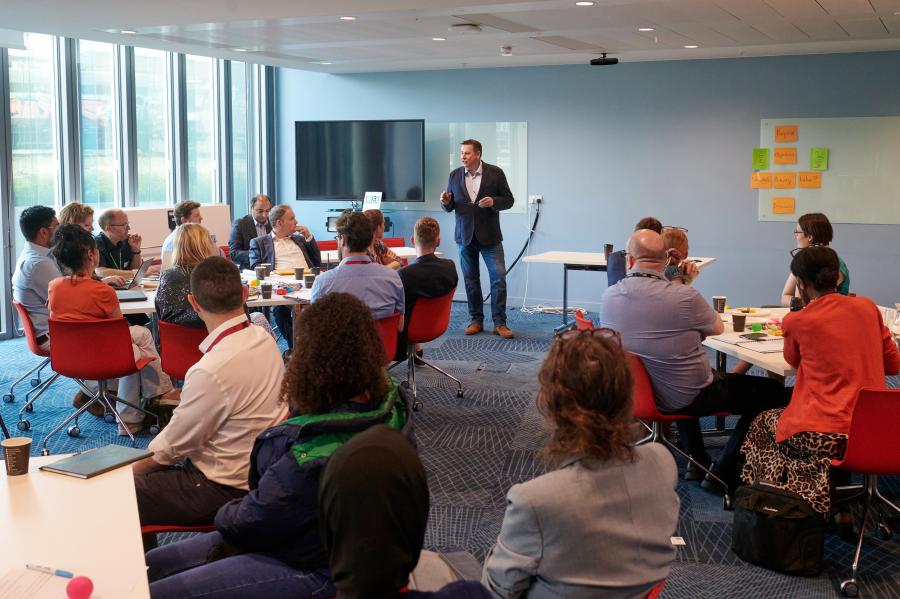 A win-win partnership
Fulham Cross Academy has been working with local data analytics giant Medidata for the last three years.
"A lot of our students come from disadvantaged backgrounds and might not necessarily have that network into the corporate world," Sally explained. "And Medidata also have staff that didn't have that network, who showed how they made those roots into these particular careers."
The Hammersmith firm regularly works with the students at assemblies and career days. By running mock interviews and workshops on how to refine their CVs, they help provide students with the knowledge, skills and tools to make informed career decisions and tap into the raft of local opportunities.
"Our students have also visited their offices to do an aptitude test, to check whether they'd fit into the company," Sally added. "It's not always about academic qualifications. That was really eye-opening for the students – and for us as leaders as well."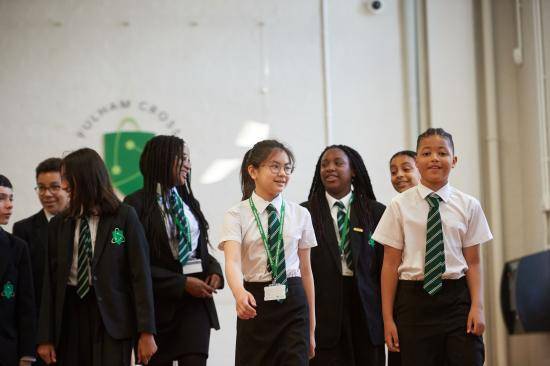 New pathways
At a recent school assembly, Pete Buckman – head of Medidata – spoke about his unconventional path to his job. He didn't do a degree straight away but started in his 20s.
"It's really made a massive difference to the students to hear that there are so many better pathways into these careers, particularly around apprenticeships," Sally said.
Fulham Cross has contributed to Medidata's apprenticeship scheme, and collaborated with their partner firm during National Apprenticeship Week. "It's those really sustainable relationships that can help us create that talent pipeline," Sally said.
Technical qualification
Meanwhile, Fulham Cross is getting ready to introduce its new STEMMM take on the A-levels – the 'T-levels' – which are set to introduce new construction and adult nursing programmes.
"It will be a technical but still academic qualification, where students will get to do 45 days of work experience," Sally explained.
"If they could do their work experience at firms and in hospitals locally – and get an apprenticeship or job with them further down the line – we would again be creating that talent pipeline."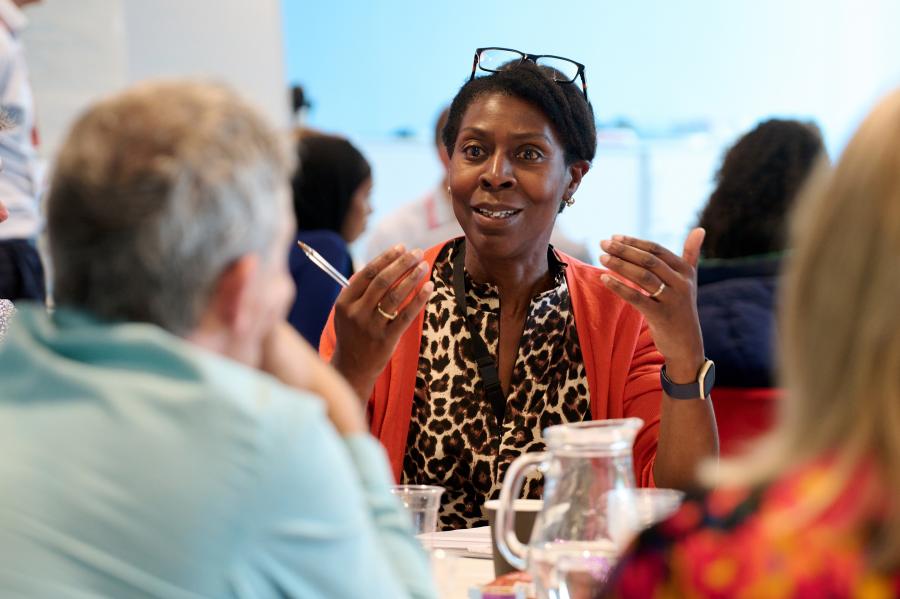 Want to read more news stories like this? Subscribe to our weekly e-news bulletin.