She was one of the first supermodels, a muse to the Pre-Raphaelite artists and acclaimed as one of the most beautiful people in Victorian Britain.
But Fanny Eaton – a Shepherds Bush resident who was painted more times than Mona Lisa – was brushed out of history.
Now her life is celebrated with a blue plaque on the building in Bassein Park Road where she died in 1924.
Cllr Sharon Holder, H&F Cabinet Member for Public Realm, said: "We're delighted to have installed a heritage plaque to commemorate the life and achievements of Fanny Eaton.
"This is part of our wider programme to visibly celebrate the borough's Black heritage and history."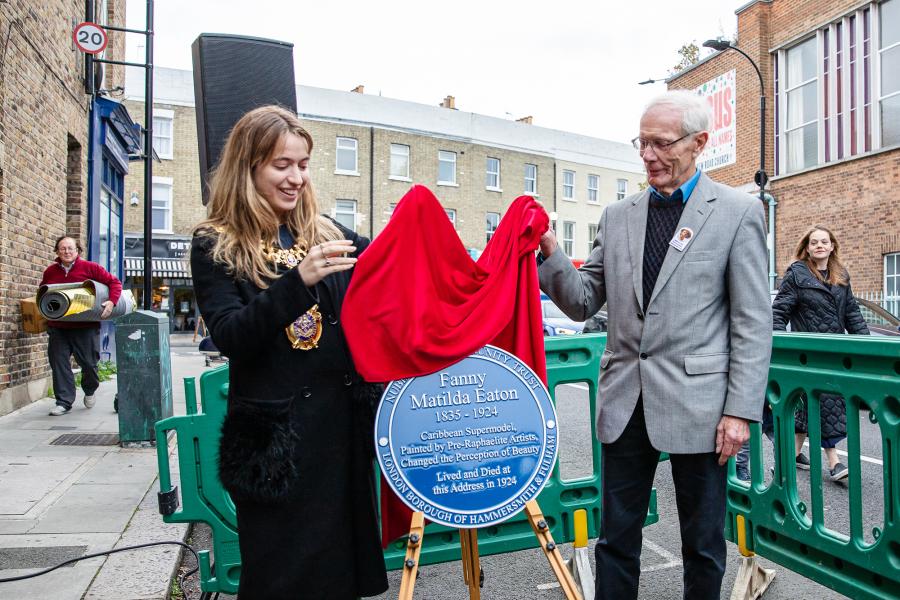 From Jamaica to London
Born in Jamaica in 1835, a year after the slave trade was abolished, she married a cabbie and settled in London, supplementing the family's income by modelling at the Royal Academy, where her afro hair and distinctive features enchanted artists including Dante Gabriel Rossetti and John Everett Millais.
She was paid five shillings (25p) a session for modelling – the equivalent of £150 today.
Fanny and James had 10 children, with one descendant, great grandson Brian Eaton, saying at the unveiling: "I'm so pleased and proud that at long last my great grandmother has been recognised with a blue plaque."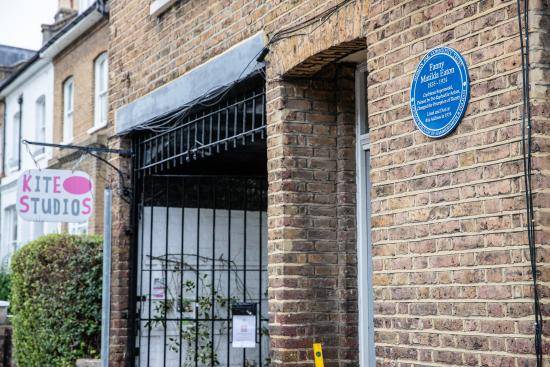 The plaque was installed by Hammersmith & Fulham Council with help from Kite Studios and the Nubian Jak Community Trust, which campaigns for more recognition of notable Black figures.
Dr Jak Beula from the trust said: "When paint brushes were the original photographic lenses, Fanny Eaton did more than anyone to re-evaluate the notion of what it was to be beautiful."
Unveiling
H&F Mayor, Cllr Emma Apthorp, unveiled the plaque at a ceremony on Saturday 26 November.
At one time, the Eaton family lived at 36 Woodstock Grove, Shepherds Bush... a five-minute walk from the Green. But Fanny later lived at 2a Bassein Park Road, where the plaque is now displayed.
In 2018, The Voice newspaper named her as one of the eight most influential black women in British history, alongside Crimean War nurse Mary Seacole and London politician Diane Abbott.
Her life has been celebrated in a play, Out of the Picture, telling the story of the artists' model with the help of some of the masterpieces which feature her.
And last year, the eye-catching Black model even featured on a Google Doodle.
She died in March 1924, just after her 89th birthday, and was buried in Margravine Cemetery in Hammersmith. Two months ago, a headstone was belatedly placed on her grave.
Want to read more news stories like this? Subscribe to our weekly e-news bulletin.