As the Women's World Cup gives girls' football another huge boost, Hammersmith & Fulham's own primary schools' tournament saw St Stephen's lift the Mayor's Cup after a tense penalty shoot-out.
The competition – now in its 40th year – was organised by Calum Fairley, school games organiser for H&F.
"We have some big talent here," said Calum, applauding both St Stephen's and Larmenier & Sacred Heart, who contested the final. "Some of these girls even play for QPR and Fulham FC.
"The aim is to get 75 per cent of girls in the borough having access to football by the end of next year. With the World Cup starting this week, we're going to be doing some World Cup-themed girls' football fixtures next year, too."
See all the pictures of the match on our Flickr photo gallery.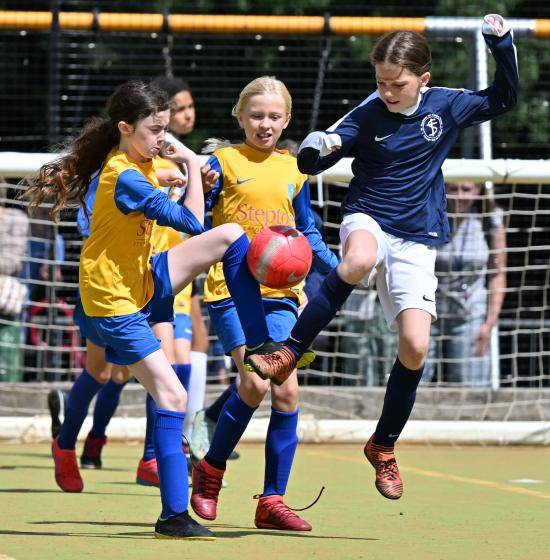 Mayor gives out awards
Hammersmith & Fulham Mayor Cllr Patricia Quigley presented the trophy and the engraved medals to the winners and runners-up. Both teams had played 12 games and won their respective north and south leagues to compete in the final.
"I'm very proud to be here today to give out the Mayor's Cup to the girls," she said. "It's great to sit here watching these amazing kids and to see the potential in them.
"I would encourage girls and young women to get involved in football. I think the days are gone when it is considered to be just a men's game. It's everybody's game. It's about keeping fit and teamwork.
"I would strongly encourage children in the borough generally to get involved in football, cricket, or any sport that takes their imagination."
Deserved it
The captain of the winning girls' team, Scarlett Kruger, 11, said they were proud of overcoming their rivals Larmenier from Brook Green, Hammersmith, in the tournament which involved 34 schools from north and south of the borough, and 130 fixtures.
"I think we deserved it – we trained really hard – and even though we came into this match a bit scared, we overcame that fear and did well," said the midfielder.
St Stephen's head Michael Schumm, who was at the game along with parents, staff and cheering pupils, said: "I'm absolutely delighted that they won; they have played really, really well the last few months.
"The boys have won the tournament before, but this is the first time we've won with the girls. They are a fantastic team and it is lovely for their coach Alastair to go out on such a high."
The boys' final was played last week with Fulham's Holy Cross beating challengers Earls Court free school 2-0 to lift the trophy.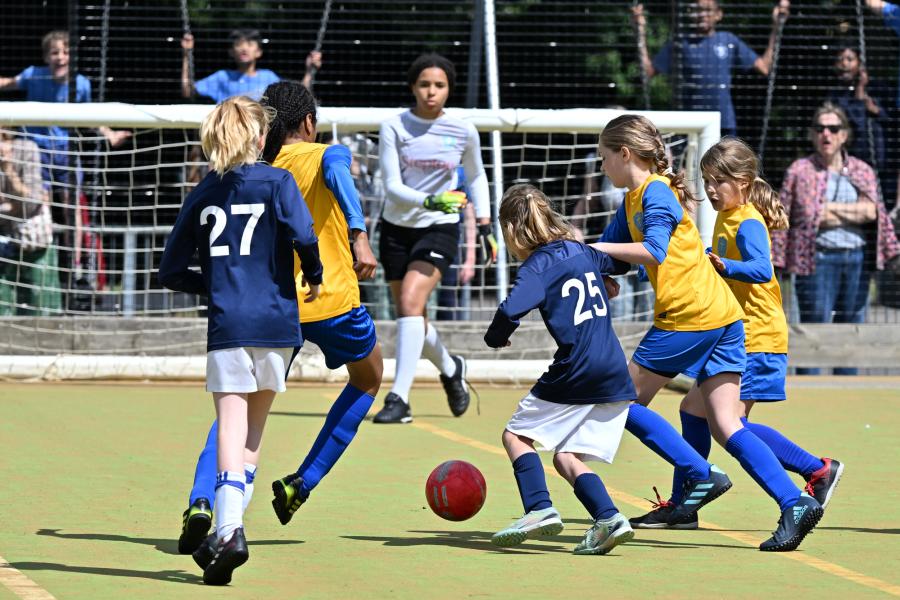 Put in everything
St Stephen's primary head coach Alastair Park said: "I couldn't be prouder" after his team beat Larmenier & Sacred Heart in the shoot-out on Monday (17 July).
Cradling four-month-old son Ezekiel in one hand and the trophy in the other, Alastair, who leaves the school in Uxbridge Road, Shepherds Bush, after eight years as PE teacher, said the 10 and 11-year-old girls fully deserved their victory in H&F's primary schools' football competition.
"Today they just put in everything. I asked them to give 110% and they gave more than that, so I couldn't be prouder," he said. "When I joined, these guys were in nursery, so I've managed to see them all the way through! This means the world – the absolute world – to me."
Favourites
Larmenier were the favourites coming into the final, which was played on an all-weather pitch at Hurlingham Park.
The Larmenier girls had a good record in the tournament, winning in 2013 and 2014, and they have already picked up three trophies this season, not to mention taking part in the Premier League Primary Stars national finals tournament in Leeds in June where they finished in the top 10 in the country.
But St Stephen's solid defending took the game into extra time, followed by a penalty shoot-out which they won 1-0 in the eight-a-side, 20-minute game refereed by Fulham FC's Dominika Netschova.
"Congratulations to St Stephen's they defended resolutely. All credit to them and well coached by Alastair," Larmenier head coach Cathal O'Connor said sportingly.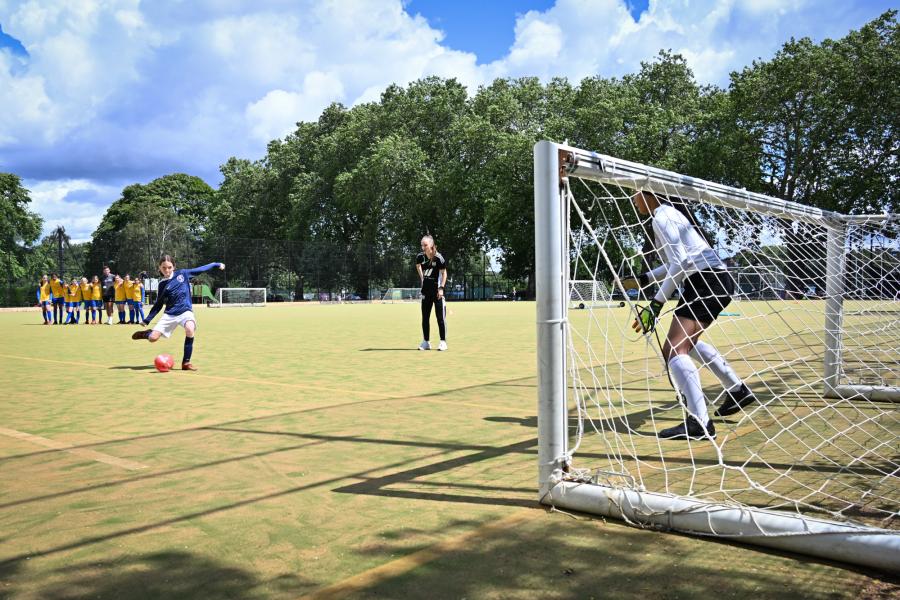 Want to read more news stories like this? Subscribe to our weekly e-news bulletin.