Summer in the City has started with a bang – and there's still four weeks of free activities and food to come.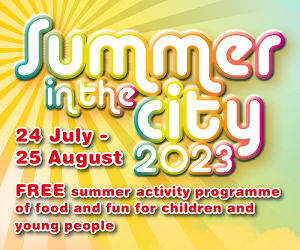 Our jampacked line-up is open to anyone aged four to 18 years old (up to 25 for those with additional needs). Most importantly, every event is entirely FREE including food on the day.
Cllr Alex Sanderson, H&F Cabinet Member for Children and Education said: "Summer in the City has always been a special free summer programme for children and young people in H&F.
"We're even more determined to help families through the cost-of-living crisis by offering free food at events as we're determined to be a truly compassionate council."
Find the full timetable of Summer in the City events here.
VIDEO: Mayor Patricia Quigley joins in with Summer in the City activities
Watch our Summer in the City video on YouTube.
From tech to theatre
Our exciting first week has included 33 free activities. Eight to 15-year-olds learnt how to code, fly drones, film and vlog at Urban Flyers' Summer Tech Camp.
"You get to fly drones with your friends!" said Nayan, 12.
And budding actors have practiced all week for their final project at the White City Theatre Project in Shepherds Bush alongside local resident and actor, Dame Sheila Hancock .
"It's really fun," said Reina, 13. "You get to meet new people and the environment is amazing."
Boogie with the Mayor
It wouldn't be Summer in the City without DanceWest's free classes and workshops, for five to 10-year-olds.
Taking place Monday to Friday until 11 August in Fulham's Sands End Arts & Community Centre, you can book your child's place here.
"I love dancing here because when I grow up, I would like to be a dancer," explained Shanari, aged nine. "Dancing makes me happy and feel confident."
Cruz, also nine, added: "I like dancing at home, and I think dancing is fun to do during the holidays. I've also made lots of new friends."
H&F's future dancing stars haven't been the only ones hitting the dance floor this week. Cllr Patricia Quigley, Mayor of H&F, visited DanceWest to practice her own cha-cha slide. "I love dance and had a brilliant time," added Mayor Quigley. "Lots of exercise, lots of fun and delicious food."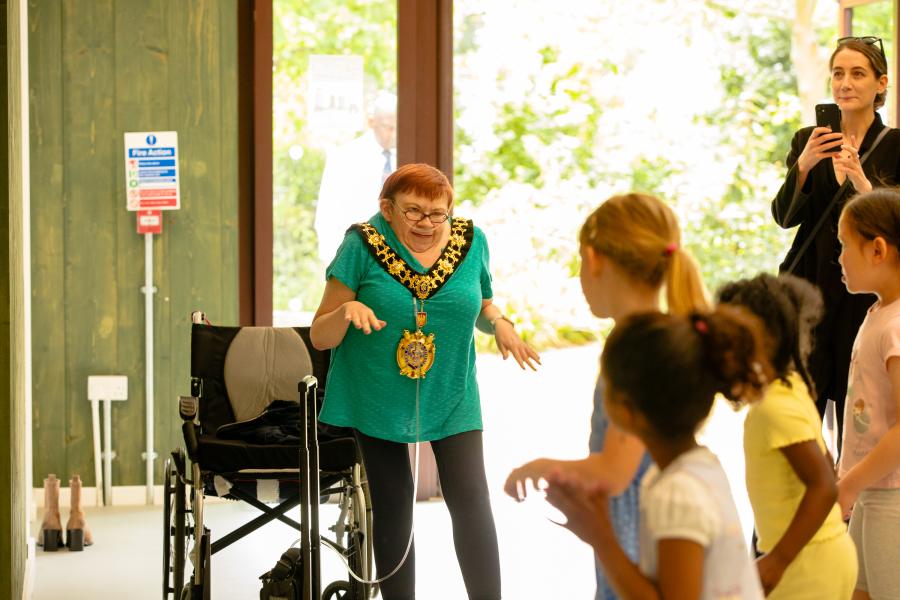 Next week's fun
There's tonnes more to come, check out our Summer in the City webpage to find a free activity for your child.
We're working with local Brook Green-based youth activity provider LMP Action and the Holiday Activities and Food Programme to deliver our summer programme.
Want to read more news stories like this? Subscribe to our weekly e-news bulletin.