Hammersmith & Fulham has distributed more than £360,000 in grants to improve mental health support in our borough.
We teamed up with West London NHS Trust to provide funding for 14 charities and organisations dedicated to supporting H&F residents' wellbeing.
Nearly 900 local people have benefitted from these services over the past year, which has helped ensure that mental health support is available to a wide range of people across H&F.
Mental health care for all
The programme has supported residents with their mental health and wellbeing, delivering creative and collaborative projects. The organisations have offered invaluable one-on-one guidance, counselling, improved awareness of local resources and supported communities that are under served by mental health services.
The carefully selected grant recipients include People Arise Now, The RENA Initiative, NAZ, National Autistic Society, Photojournalism Hub, Mother and Child Welfare Organisation, The Listening Place and Minaret, DanceWest  and Community Massage London.
The specialist organisations were selected to prioritise communities who may be underrepresented in mental health services including individuals identifying as LGBTQ+, BAME and as Disabled.
And for young people, aged 16 to 25, the Violence Intervention Project, Harrow Club and the Kulan Foundation have focused on early support intervention.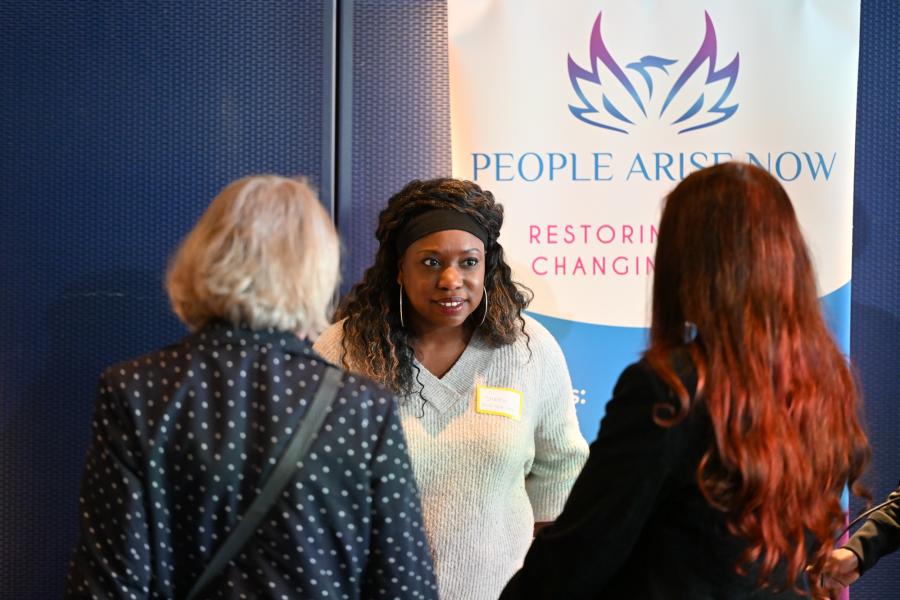 Celebrating success
On Wednesday 7 June, we gathered in White City to celebrate the fantastic work these organisations have done so far.
There were smiles and chatter all around. Residents who use the service were invited to talk about their own mental health experiences as well as the support they have received and the friendships they have made this year.
Residents shared heartfelt personal testimonies, highlighting how beneficial the support provided by these organisations has been.
"This event was a huge success - It brought people together through shared learnings and experiences," said Christopher from West London NHS Trust.
The event featured interactive workshops, even including free massages, for residents to enjoy.
Nutritious food and refreshments were kindly provided by the Nourish Hub, a pay-as-you-can community kitchen.
Want to read more news stories like this? Subscribe to our weekly e-news bulletin.