Hammersmith artist Emily Carter, 30, has featured in this year's London Fashion Week.
The award-winning designer exhibited her latest collection of high-end silk scarves at Kindred Hammersmith.
Read Emily's London Fashion Week profile here.
Global clients
Emily runs her own a luxury silk accessories brand. Each of her products is illustrated by hand and 100 per cent made in England.
"My work is inspired by my lifelong love for nature and wildlife," she tells us.
Her client list has featured international fashion icons including Kate Moss and Angelina Jolie.
"I'm stocked in various London department stores, including Liberty and Selfridges. When I don't work at home, I like to draw at Kindred or Soho House."
From working as a designer at leading luxury department store Harrods, to getting featured in Drapers 30 under 30 earlier this year, Emily's unique story is one that helps paint a picture of H&F's vibrant community of creative entrepreneurs.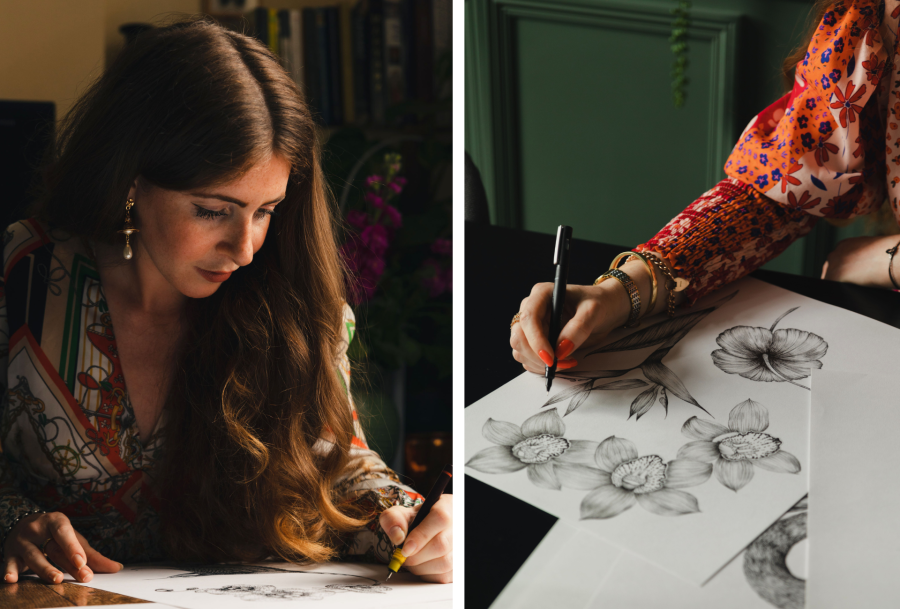 Chosen home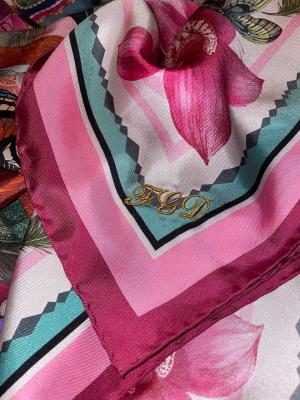 Emily joined the borough three years ago.
"At the time, I was the designer for Harrods, so it was partly for the commute," Emily explained, admitting: "But personally, I just prefer the west as it's greener."
Born and raised near Rutland, she now calls H&F "most certainly my new home", with her favourite spot in all of London being Fulham's beautiful riverside.
"I'm not sure I could live without it these days," she said. "There are many beautiful walks, which always feed my creativity and give me a little escape from the city."
She continued: "I also row with the team at Fulham Reach Boat Club; a great local community!"
To celebrate her love for the borough, Emily offers H&F residents and local businesses 20 per cent off their first purchase.
For more information and discount codes, please email info@emily-carter.co.uk.
Council support
Emily Carter is only one of many businesses to receive financial support through the Additional Restrictions Grant (ARG).
Designed to help local businesses and community groups recover after the pandemic, the scheme formed part of a wider series of Covid-19 business grants launched by H&F Council.
"I received some funding after losing a large wholesale order due to store closures," Emily explained, adding: "I was very grateful."
Since 2020, H&F has delivered more than £5m of grant payments to local businesses through the ARG scheme, and issued over £46m to more than 3,000 businesses in the form of other grants including the Restart Grant and the Local Restrictions Support Grant.
"H&F has continuously provided me with support, contacts, workshops and networking events," said Emily.
"Last month, I went to the networking event hosted at Huddle at 3 Shortlands, Hammersmith, which was one of the best networking events I've been to.
"I'm very proud to be part of the borough."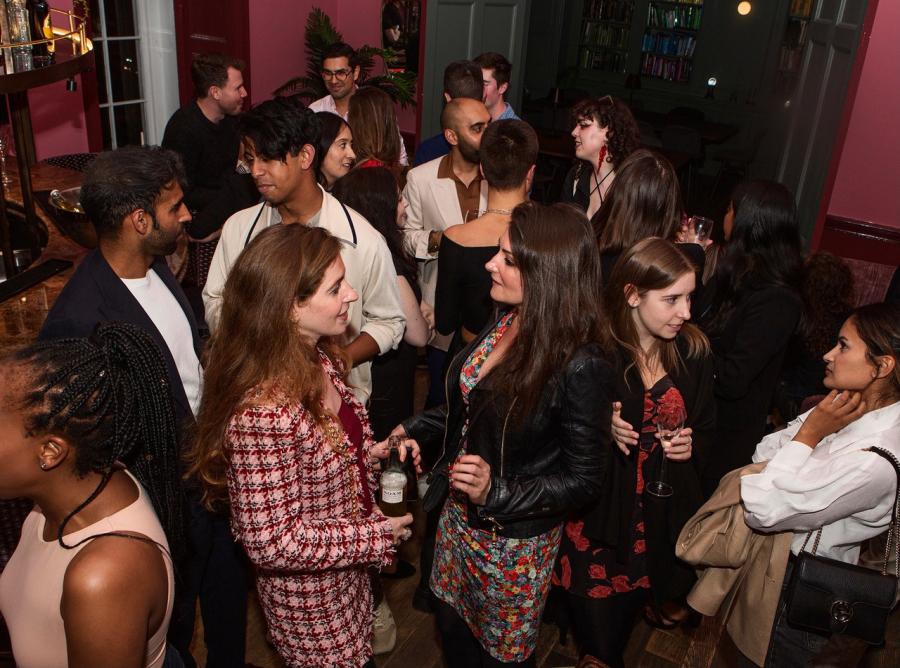 Want to read more news stories like this? Subscribe to our weekly e-news bulletin