Connie Mark, a Jamaican born activist and member of the British military, has been honoured with a new blue plaque at her former home in Hammersmith.
The plaque, presented by Hammersmith & Fulham Council and the Nubian Jak Community Trust, was unveiled at Connie's former home, Mary Seacole House, by H&F Mayor, Cllr PJ Murphy, and current residents of the residential home in Invermead Close.
"I am proud that Hammersmith & Fulham is creating a heritage path celebrating the massive contribution people of colour have made to society. Connie not only successfully campaigned for equal rights, recognition and pay for women and people of colour within the armed forces, but also fought to ensure we'd never forget Mary Seacole and the legacy she's left behind," Cllr Murphy said.
"We will forever be grateful to Connie Mark for her hard work and the impact she had on H&F's history."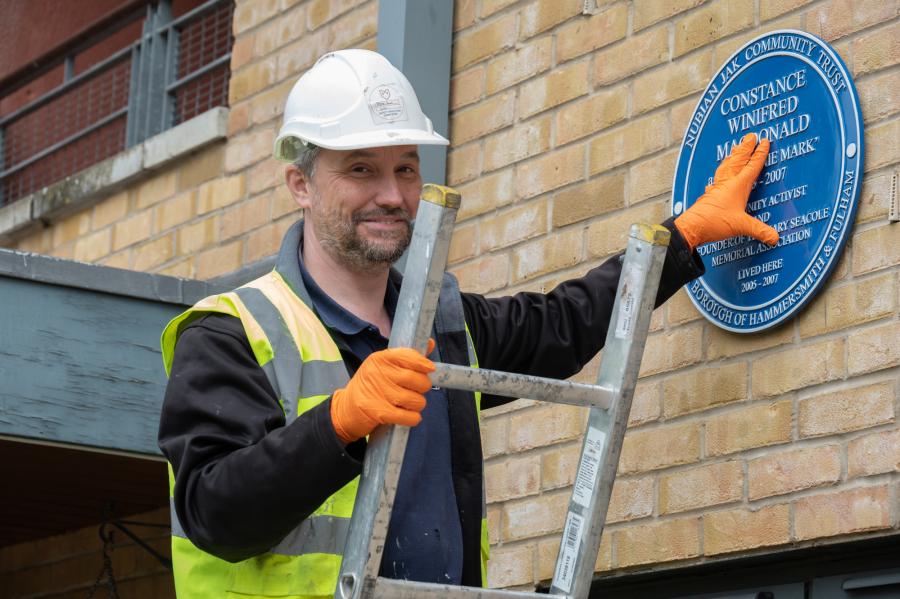 Military history
Born, 1923, and raised in Jamaica, Connie was 16 at the outbreak of the Second World War. She joined the Auxiliary Territorial Service, the women's branch of the army, a couple of years later and served in Jamaica as a medical secretary.
After six months she was promoted to Lance Corporal, and quickly promoted again to Corporal. It was after her first promotion that Connie began to fight for equal pay and for the role of Caribbean servicewomen to be properly recognised within the armed forces.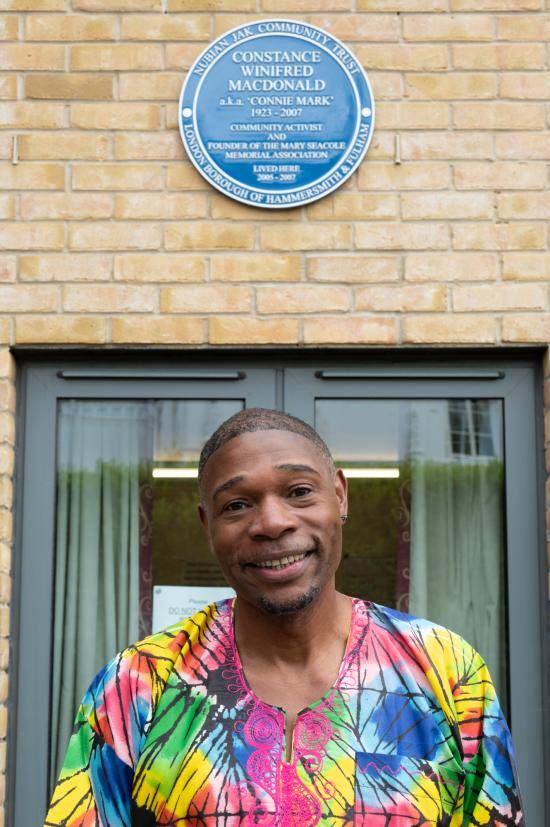 A lifetime of activism
In the 1950s Connie moved to Britain, settling in Hammersmith in her later life, working as a medical secretary and getting involved with different community and charitable projects.
This included fighting to preserve the memory of another important figure in H&F's history, Mary Seacole. Connie became a founding member and president of the Mary Seacole Memorial Association.
Her continual campaigning for equal rights saw her finally receive a British Empire Medal for meritorious service in 1991 and an MBE in 1993, before dying in 2007.
Connie was part of the Windrush generation who arrived from the Caribbean and was interviewed by the Windrush Foundation (YouTube).
Proud of our Black history
Connie Mark's replacement blue plaque is just one of the many that celebrate the amazing individuals in H&F's history. Our most recent blue plaques include:
Want to know more?
We're creating a network of historic trails to help you explore and reveal the fascinating history of Hammersmith & Fulham, from its notable people to its legendary venues and businesses.
Find out more here:
For more on H&F's Black history, visit our Black history in H&F web page.
Want to read more news stories like this? Subscribe to our weekly e-news bulletin.