Making the switch to electric vehicles can help you get around more cheaply, while improving local air quality, cutting noise pollution and reducing traffic. What's not to like?
To help, Hammersmith & Fulham Council is promoting a new range of electric bicycles, e-scooters, e-cargo bikes and electric vans for local residents and businesses to hire.
Some of them are free of charge – but all of them are free of toxic emissions. They form part of the steps we're taking to make H&F the greenest borough in Britain.
Here are four electrifying new ways to travel in H&F:
1. North End Road's new e-cargo bikes
Looking for an eco-friendly way to transport your shopping, children, or business supplies?
Fulham's North End Road is now home to three new OurBike e-cargo bikes, built to carry up to 80kg of cargo weight.
These three new bikes are available for local residents, businesses and traders to use. All you need to do is sign up and attend a free introductory session with a member of the OurBike team.
The electric bikes are located along North End Road and can found outside their host businesses Jaffa Food House, Becky Blooms and Cycle Junxtion.
Each business has taken responsibility for charging their bike and will work with OurBike and H&F to ensure they are returned overnight and safely secured.
Each new user will receive their first two hours of bike use for free and after this will be charged £3 per hour via the app.
See how simple the e-cargo bikes are to use by watching the instruction video here (YouTube).
Or check the OurBike FAQ to find out more.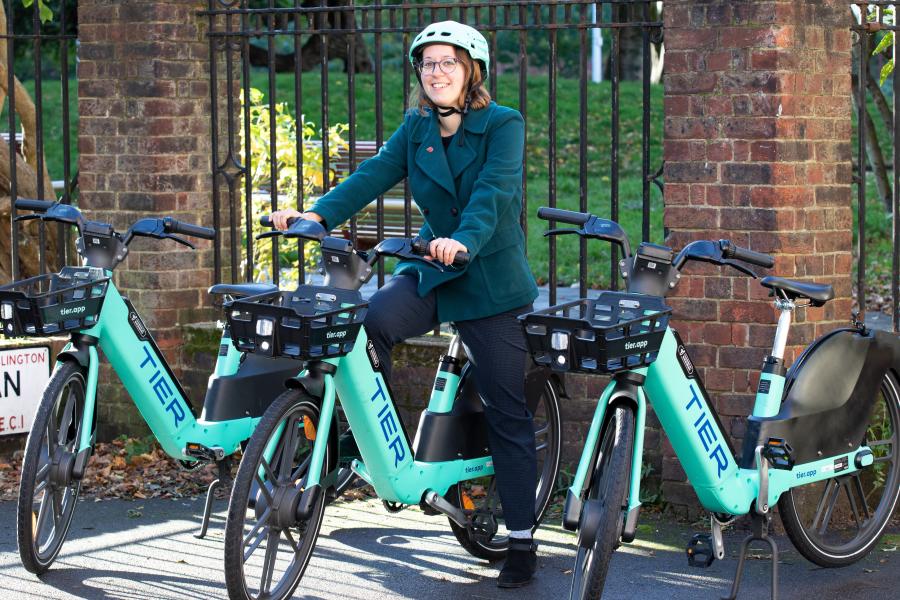 2. 250 TIER e-bikes launched
H&F is now west London's first borough to offer TIER's new rental e-bikes.
At 15p per minute, including a £1 unlocking fee, the new dockless e-rides can be hired from nearly 40 parking locations across the borough.
As a special perk to local residents, first time riders can use promo code 'HFTIER' to get 20 free minutes as well as their unlocking fee waived for their first two rides.
After Dott, HumanForest and Lime, TIER is the fourth company to launch 250 electric bicycles in the borough this year – taking H&F's rental fleet to over 1,000 bikes.
3. New electric vans
Electric bikes aren't the only eco-friendly means of transport available to local businesses.
H&F now has four new electric Zipcar vans for local small and medium-sized businesses to use for free throughout 2022.
Once a business has signed up and been approved for the scheme, they can check availability and book a van using the free Zipcar app.
Each van is free to use and charge.
All businesses need to do is re-connect the van to its electrical charging point when they return it to its designated parking spot.
You can find the Renault EV Kangoo Mazi ZE van parked in Fulham Broadway Shopping Centre's car park (Google Maps).
You can find the Maxus eDeliver3 vans parked:
The vans help support small businesses looking to transport goods by taking away the finical burden of purchasing and maintaining their own vehicle, as well as reducing emissions and improving local air quality.
Find out more and sign up here.
4. E-scooter trial extended
Following their launch last year, London's trial of electric rental scooters has been extended.
Provided by Dott, Lime and TIER, the popular scooters will continue to be available until November 2022. Residents can begin and end their journeys from 50 parking locations across H&F.
This trial scheme – run in partnership with Transport for London (TfL) and London Councils – is the only way to legally ride an e-scooter in public roads and places in H&F.
The scooters are required to meet high safety standards which go beyond the national standards, including a speed limit of 12.5mph, larger wheels and lights that are always on throughout any rental.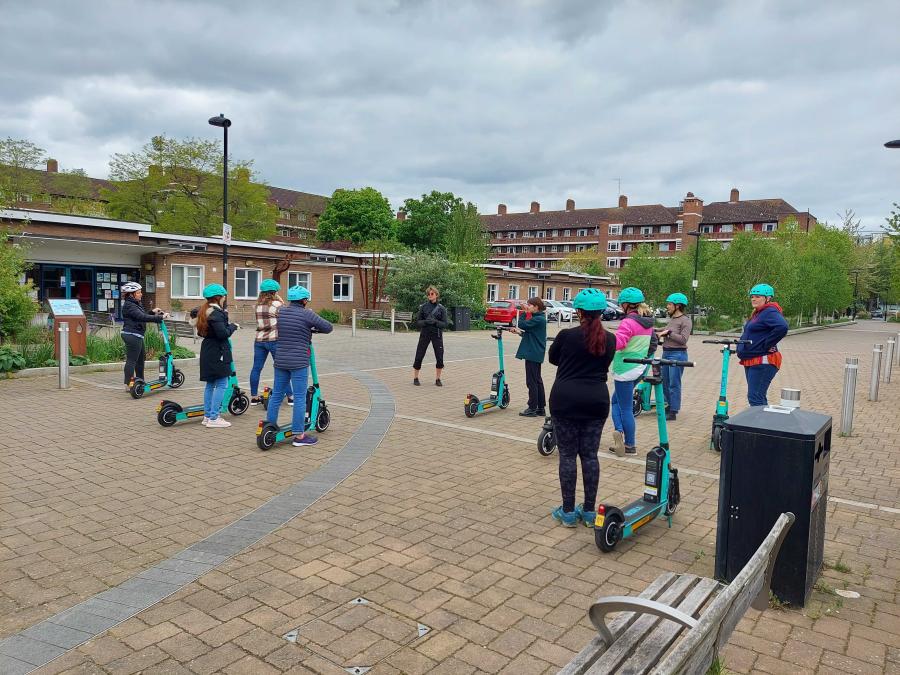 Want to read more news stories like this? Subscribe to our weekly e-news bulletin.