A family that escaped Afghanistan and the Taliban has been personally welcomed to their new home by Cllr Stephen Cowan, Leader of the London Borough of Hammersmith & Fulham.
On Wednesday (13 October), Cllr Cowan visited Shukoor and his family to make sure they were settling in and receiving the support they needed. "We are very grateful for the help of the council," Shukoor said.
Shukoor and his wife have just celebrated the birth of a daughter since arriving in H&F last month. The family also includes two other children who have started at a local primary school.
Shukoor is a former Kabul-based British government employee who was allocated a home in the borough as part of the ARAP scheme.
Current or former British government employees in Afghanistan at serious risk or threat are eligible for the scheme. Shukoor said he was worried about his family, friends and former colleagues he had to leave behind in Afghanistan.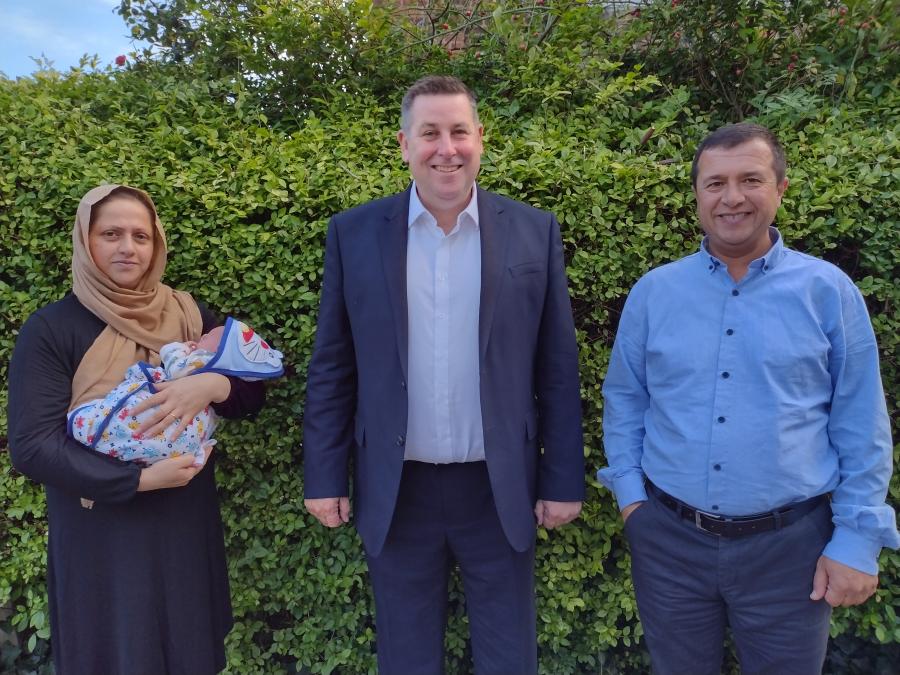 More welcomes
A total of four refugee families now call H&F home after fleeing Afghanistan.
We've provided them with a range of support, including connecting them to local schools, health services and others to help them settle in their new surroundings.
And we've also been helping families at a local temporary accommodation centre with a variety of healthcare, education and welfare needs.
We continue to urge residents and businesses interested in helping with the voluntary effort that is helping the refugees to contact West London Welcome, the local group which has been leading such work in recent weeks.
Read more stories about Afghan families arriving in H&F and how you can help:
Want to read more news stories like this? Subscribe to our weekly e-news bulletin.