Teachers at two local schools are being trained to help tackle the climate emergency.
Both Miles Coverdale primary school in Coverdale Road, Shepherds Bush, and Fulham Cross Academy Trust in Kingwood Road, will soon accredit their staff through the eduCCate Global Programme.
This programme is accredited by UN CC:Learn (the One United Nations Climate Change Learning Partnership) and delivers the climate change teacher course and the climate curriculum for all ages, which will be taught throughout existing school curriculum.
It is designed to help teachers better understand climate change and its impact on people and the planet, as well as to educate pupils about how they can take action now.
"Protecting the environment has now become second nature for our teachers and pupils," said Miles Coverdale head, Tara Baig. "I've seen the passion from the children and staff – and it really does affect change."
While Sally Brooks, executive principal designate at Fulham Cross Academy Trust, said: "Staff are really positive – and our pupils are keen to share this knowledge at home."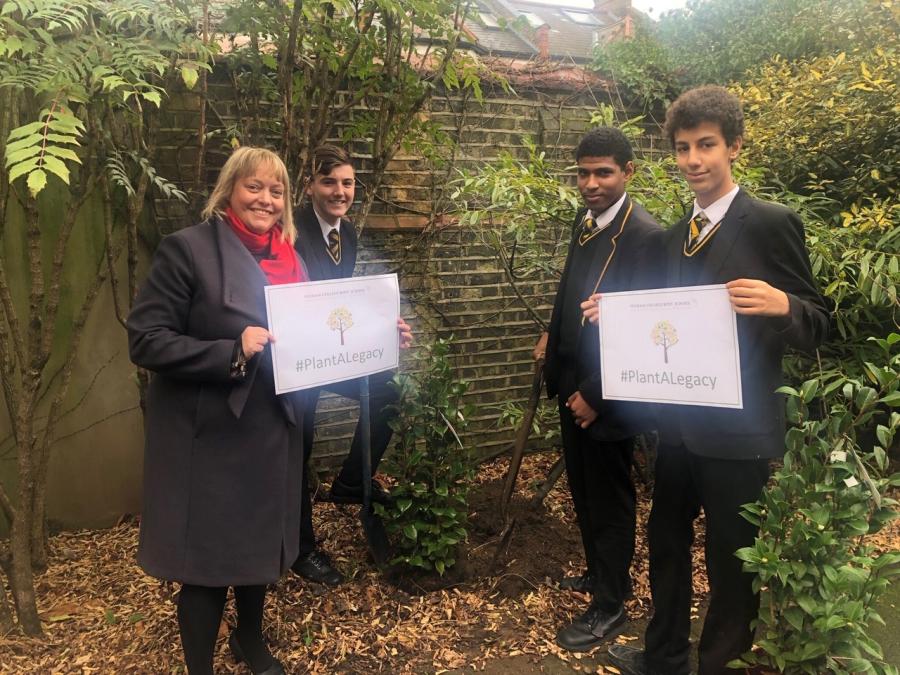 Trained on change
More than 230,000 teachers from 44 countries have now been trained on the eduCCate Global Climate Change Teacher Course, accredited by UN CC:Learn (The One United Nations Climate Change Learning Partnership).
Locally, the courses will be delivered by eduCCate Global who are working with Hammersmith & Fulham Council. Melanie Harwood, founder of eduCCate Global, spoke to teachers at Fulham College and Fulham Cross at their inset day on Monday 6 January.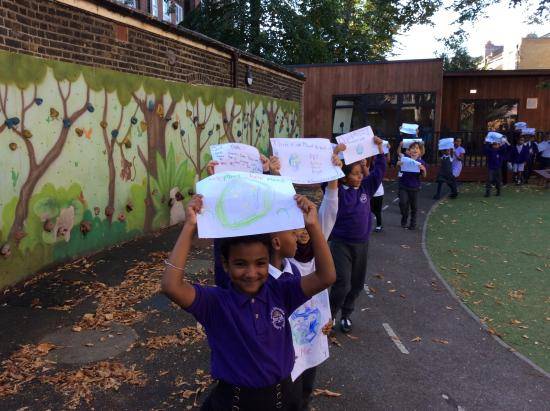 Climate emergency
In Hammersmith & Fulham we know we must take urgent action to become the greenest borough in the UK.
We declared a climate emergency this summer – and we want to take radical and fundamental action to make sure we're on the right side of this historic challenge.
"We're facing a climate emergency and we're delighted that schools are joining us in our response," says Cllr Larry Culhane, H&F Cabinet Member for Children and Education.
"This scheme is another example of how much our schools, like us, care about the future facing our young people and want to give them everything they need to go and change the world – for the better."
Read more about what else pupils and teachers in H&F are doing to tackle the climate emergency.
The eduCCate Global Programme, which is a partnership with the United Nations, hopes to train at least one lead teacher in climate change education for every school.
Climate Change Teacher video
Good ground game
At Miles Coverdale, pupils recently planted bulbs in Godolphin Community Garden, are recycling everything from school uniforms to musical instruments, and regularly clean up waterways as part of the successful Mudlarks programme.
Meanwhile, boys from Fulham College recently planted trees as part of last month's Plant a Legacy campaign. They have also helped introduce big changes at their school, including new recycling bins, wooden cutlery and energy-saving measures. And later this year, the school which will become a new science and technology school and sixth form named Fulham Cross Academy in September 2020, will have a school uniform blazer made from single-use plastic bottles – with each blazer accounting for 18 bottles!
Want to read more news stories like this? Subscribe to our weekly e-news bulletin.
By sending us a comment, you are agreeing to our publishing policy.