As winter bites, a specialist charity shop in Fulham which recycles unwanted furniture is appealing for more donations and volunteer help as it works to support those in greatest need.
Furnish, a not-for-profit shop at 33 Dawes Road (the Fulham Broadway end), is part of the Shepherds Bush Housing Group, and was – until May 2017 – based in the W12 Centre.
While storage space for bulkier items is almost non-existent at the current premises, the shop needs donations of chests of drawers, beside cabinets, dining tables and chairs, sofas with fire-retardant tags and desks.
Donated furniture is recycled to help needy eligible residents in H&F and neighbouring boroughs, while – for shoppers – the Furnish shop is also a treasure trove of used DVDs, books, clothing and bric-a-brac at bargain prices.
Paperback books are free, with customers to the charity shop just giving what they can afford in a collection tin.
The latest appeal for furniture to recycle is timely as Hammersmith & Fulham Council is set to double the fine for flytipping to £400 as part of a drive to make the borough's streets cleaner and greener.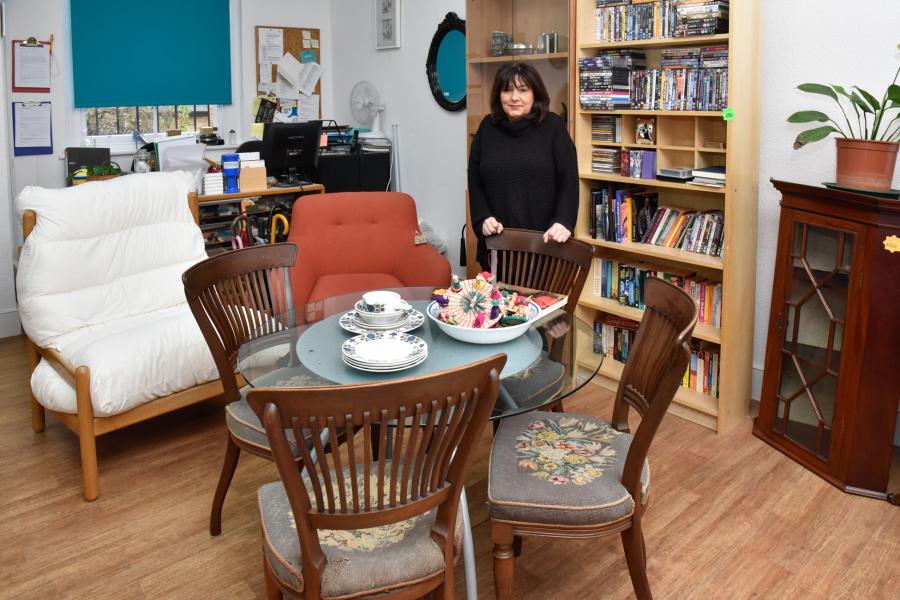 Debt and benefits advice
As well as reselling furniture and other items on the ground floor of the premises, the Furnish shop collaborates with DEBK – the Dr Edwards & Bishop King's charity – which has been fighting poverty in west London for 400 years and occupies the upstairs of the Dawes Road premises.
It offers a free debt and benefits advice drop-in service to Fulham residents on Wednesdays and Thursdays from 1.30-4.30pm, with experienced helpers on hand to assist with form-filling and explaining sometimes complex benefits applications.
Volunteer Wendy Llewellyn said there was a wonderfully supportive spirit among those giving their time to work at Furnish. "This is the place to volunteer," she declared. "And we can help people apply for funds."
Social centre in Fulham
Both Wendy and Jackie agree that Furnish acts partly as a mini social centre for the community, with regulars dropping by. There are always doggy treats in a pot too, for those who turn up with their pets.
Donations are always needed – particularly of items of small furniture which can be dropped off at the charity shop, and the search is always on for volunteers who are handy and practical. "We always need people who are, perhaps, retired, and are good at fixing things," said Wendy.
The range of stock is broad. "We try to do a little bit of something for everyone," said Jackie. "We have toys, clothes, bedding, towels and books at very reasonable prices, and occasionally we get some unusual antique furniture too."
The Dawes Road shop reckons it's the last place in London to still do hand-written receipts, for that valued personal touch. Furnish also works closely with other charities in the area, especially St Mungo's.
Read more about recycling alternatives on the 'reduce and reuse' pages of our website.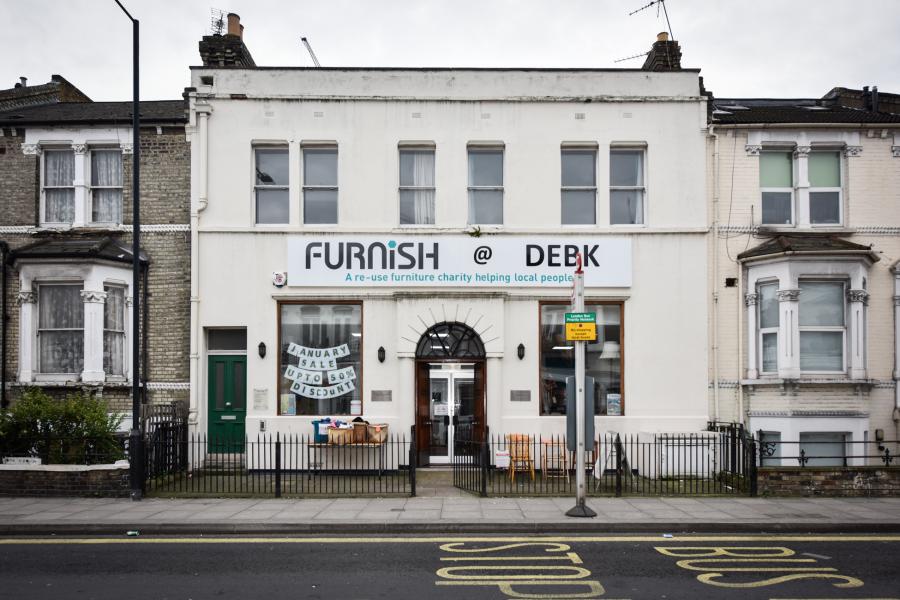 Want to read more news stories like this? Subscribe to our weekly e-news bulletin.