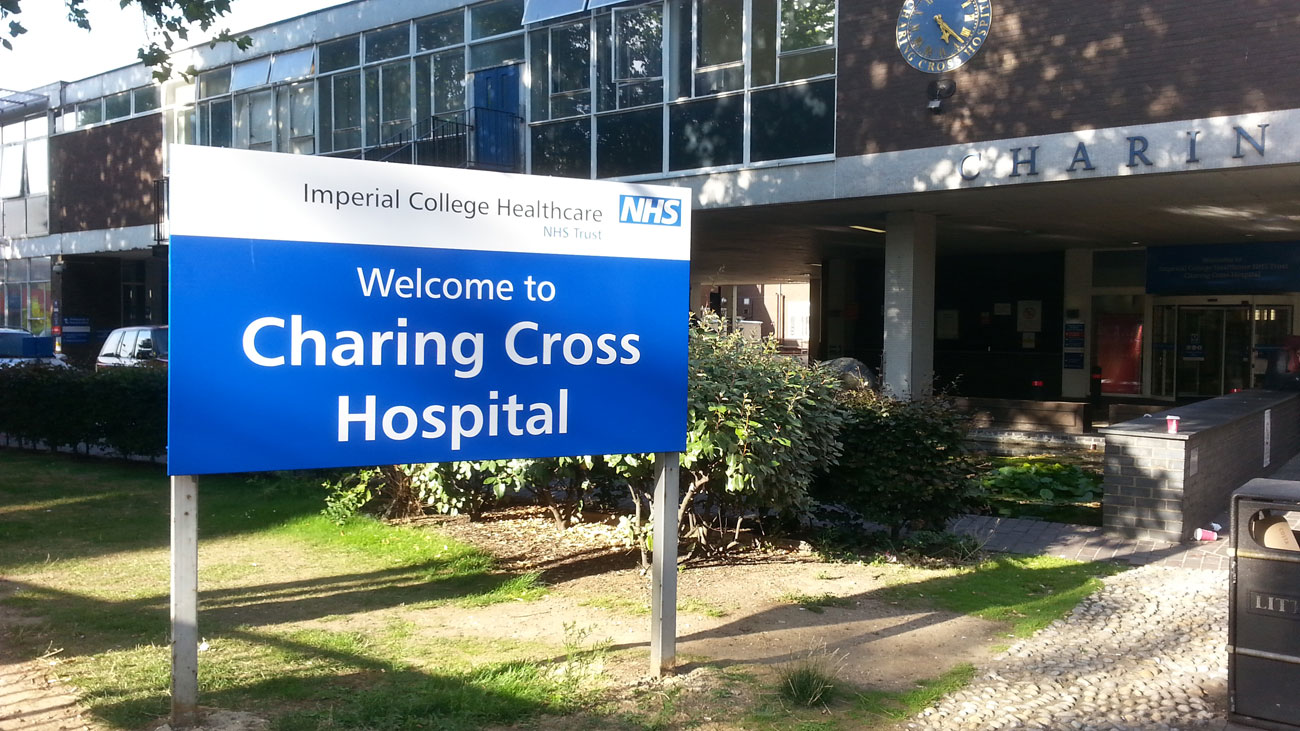 Charing Cross Hospital is 200 years old this month! And we want to hear your stories about the way its dedicated staff have changed – and saved – lives in Hammersmith & Fulham.
The hospital – which is still under threat of demolition, with plans to replace it with an urgent care centre on just 13 per cent of the site – has been curing and caring for the people of the borough for two centuries.
VIDEO: Your birthday wishes, and hopes for the future
"The best 200th birthday present for Charing Cross Hospital would be for its future to be safeguarded for local people," said Cllr Ben Coleman, H&F Council Cabinet member for Health and Adult Social Care.
"The personal messages in this short video send a strong message to health bosses about how much residents value the hospital and the dangers of losing it."
Charing Cross Hospital was founded in 1818 as the West London Infirmary and Dispensary. It has gone through a number of location and name changes, until it opened in more or less its present form on Fulham Palace Road, 45 years ago.
But there is still a major threat to its existence. The NHS's Shaping a Healthier Future plan includes:
Demolishing the current Charing Cross Hospital and selling off most the site
Replacing the current Charing Cross Hospital with a series of clinics on a site no more than 13 per cent the size of the current hospital
Replacing the current A&E with an urgent care clinic
Losing more than 300 and possibly all the acute care beds
For further details of the threat see our Charing Cross hospital hot topic page.
How to get involved
"Together, we can Save Charing Cross Hospital. So let's send NHS bosses a message they can't ignore – please send us your video story," said Cllr Coleman.
"Say 'Happy 200th Birthday Charing Cross!' And tell us why this hospital is so important to you, or your family."
We want you to send us short films telling us why you're wishing Charing Cross a happy 200th. Tell us your personal experiences with the hospital; or words from friends or family about why it needs saving.
You can film yourself talking by using a smartphone. Keep anything you want to say to under 30 seconds. And then send it to shareyourviews@lbhf.gov.uk. Or you can tweet us your video @lbhf.
We'll take a selection of your videos and send them to NHS bosses to say: "Happy birthday, Charing Cross Hospital! Now Save Charing Cross for the future!"
Closing date 11 November.
Want to read more news stories like this? Subscribe to our weekly e-news bulletin.
By sending us a comment, you are agreeing to our publishing policy.