Hammersmith & Fulham Council has moved a step closer to protecting its parks and open spaces from any future development.
Last week, the council's Cabinet agreed to give special protection to many of the borough's green spaces, preserving them in perpetuity for future generations. The parks will remain under the full ownership and management of the council, allowing maintenance and investment to continue as normal.
As part of the council's ambition to be the best and most environmentally positive borough in the country, the decision will ensure these treasured spaces can be enjoyed for many years to come.
"Access to our parks and green spaces is essential for our residents: for exercise, leisure and as a proven benefit to mental health," said Cllr Wesley Harcourt, H&F Cabinet Member for Environment, Leisure and Residents' Services.
"The importance of preserving them for future generations cannot be overstated. They are part of our identity as a borough, providing vital greenery in a busy city.
"As well as leisure opportunities for residents and visitors, they serve as a refuge for much of the borough's wildlife, helping preserve and enhance local biodiversity."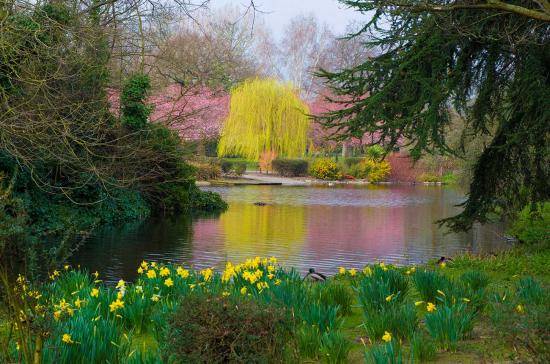 The decision follows work by the council's Parks Commission and the council's pledge to protect open spaces from being sold off.
For each park an individual 'deed of dedication' will be created with open spaces charity Fields in Trust, while also working closely with any local park groups. Some sites won't require the deeds as existing covenants protect them.
The Parks Commission
The commission was formed to help the council investigate how to provide additional protection to its parks and open spaces.
The group, which comprises representatives from many of the borough's parks and open spaces friends groups, as well as individuals and local interest groups. It first met in January this year.
Fields in Trust
Fields in Trust is a national charity operating throughout the UK to safeguard recreational spaces and campaign for better statutory protection for all kinds of outdoor sites.  The Trust was previously known as the National Playing Fields Association.
Parks in H&F
You can find out about the locations and facilities of all the parks and green spaces in H&F on our website.
This year, two more of our green spaces received the prestigious Green Flag status bringing the borough's tally to 13.
Our environmental credentials