More than 13,000 visitors flocked to Hammersmith & Fulham Council's latest traffic-free North End Road market on Saturday.
They enjoyed more than 150 stalls laden with food and gifts, and a plethora of street entertainment, including a tightly-contested Battle of the Bands. View pictures from the day's fun.
The North End Road Autumn market is part of H&F Council's drive together with residents and traders in the North End Road Action Group to boost the major high street, which celebrates its 130th birthday this year.
"Our seasonal markets in North End Road are getting a London-wide reputation as a great day out," said Cllr Andrew Jones, H&F Council's cabinet member for economic development. "And they're attracting new, regular shoppers and traders to the road."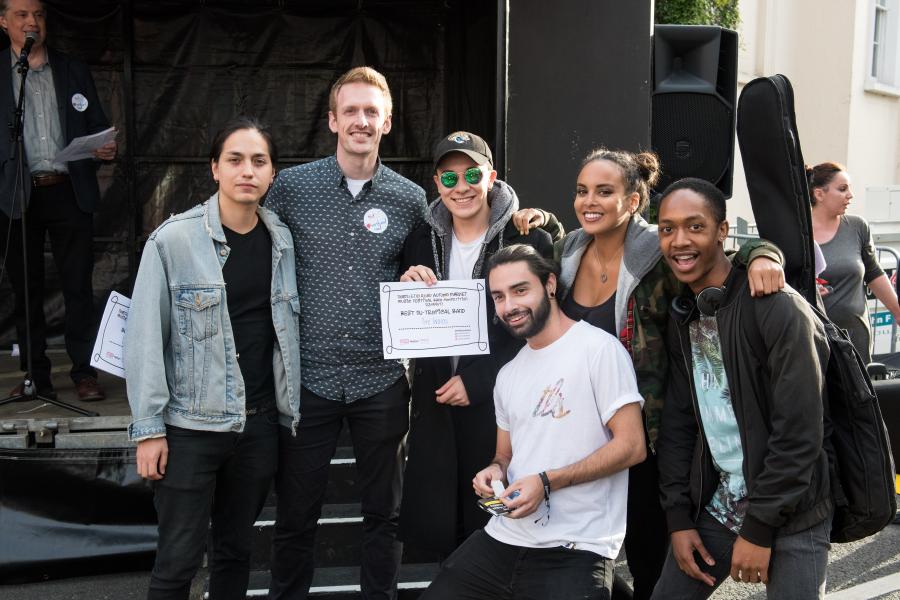 A highlight of the day was a first-ever Battle of the Bands, with twelve groups competing.  
The Indios, with their unique fusion of South American beats, won the £500 first prize donated by local brand consultants Ignis. Runners-up JohnlikeJohn and his psychedelic freak folk band enjoyed a champagne dinner for six donated by the Broadway Bar and Grill. 
The competition took place over two stages across North End Road. A further 15 talented buskers added to the musical cheer.
Mark Richardson of the North End Road Action Group organised the bands contest and was a judge on the day.
He said, "We were seriously impressed by the high quality. It was very hard to pick a winner. 
"There was a real variety of styles, with excellent original numbers - and they all knew how to entertain an audience. They also drew in more young people, particularly students at BIMM, the music college at Fulham Broadway."
New traders welcome 
North End Road's pedestrianised markets have proved to be a great opportunity for first-time traders.
If you want to be part of the action, the next one is the Christmas Market on 9 December.
For help or advice on running a stall, call Sonia Gorniak on 020 8753 6911 or email: Sonia.Gorniak@lbhf.gov.uk.
Trade for a Tenner
If you've ever thought of having your own market stall, whether every day, once a week or once a month, why not try out our Trade for a Tenner scheme in North End Road?
Be part of improving North End Road
The North End Road Action Group (NERAG) of residents, businesses, market traders, local organisations and the council aims to boost North End Road as a thriving high street with the market at its core.
If you are interested in getting involved, please email nerag@btconnect.com or call Nicki Burgess on 020 8753 5695 for more details.