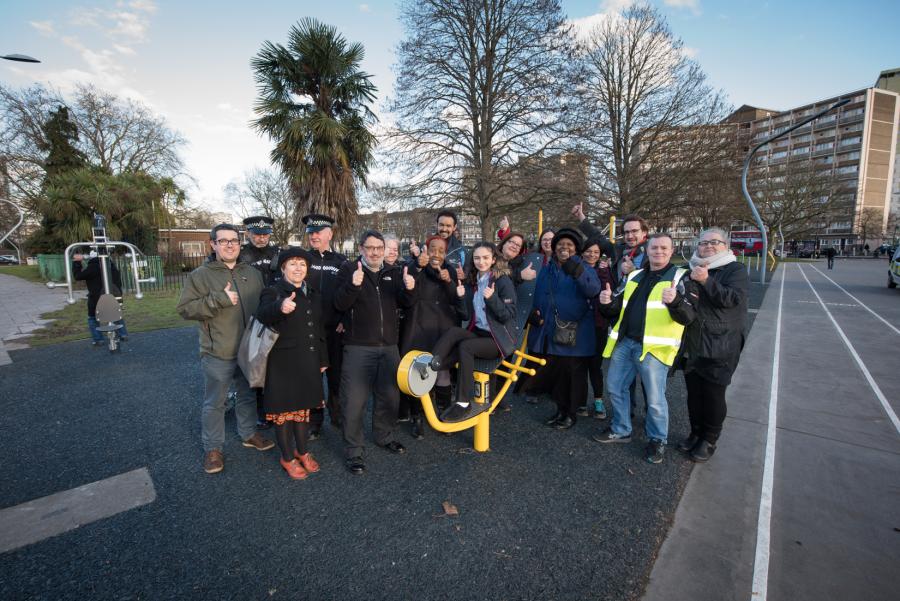 Our philosophy is to enhance civic life by empowering residents to change their own neighbourhoods for the better. That includes giving residents a leading role in developing policy in public, with the public.
We believe that, if we do this, residents themselves can often change things for the better, and do it faster than anyone else.
We know we'll succeed if we bring people together and work with them to tackle what holds us back. That includes supporting people so everyone has a fair chance to be heard and to take part.
Some of the things we've been doing
We're fighting alongside local people to Save Our Hospital.
We've established 11 unique, resident-led and expert commissions on topics including air quality, co-producing Disabled people's services, rough sleeping, business, biodiversity, older people, poverty and worklessness.
Run hackathons, harnessing the community's brainpower to come up with solutions to problems that affect us all, they have led to the groundbreaking community extranet to deal with emergenices, and Normand Park's outdoor gym.  
We've supported online social network Nextdoor to set up hyper-local virtual neighbourhoods across H&F.
We're working with residents to design and build a new Sands End Arts and Community Centre and we'll be handing control of it to residents when it's finished.
We've worked with local residents and businesses on regular and hugely popular traffic-free markets in North End Road.
We're working with parents and teachers to fight for the funding schools need to keep producing the excellent results parents and pupils deserve.
We've set up the H&F Hive crowdfunding platform to enable local groups to raise funds for great community projects.
We've increased grant funding so voluntary organisations can continue to provide responsive, value-for-money services.
Residents have been taking an active part in helping us negotiate a better deal for the West Kensington and Gibbs Green estates.
Sign up for our e-news alerts
Find out what's happening locally and join in.