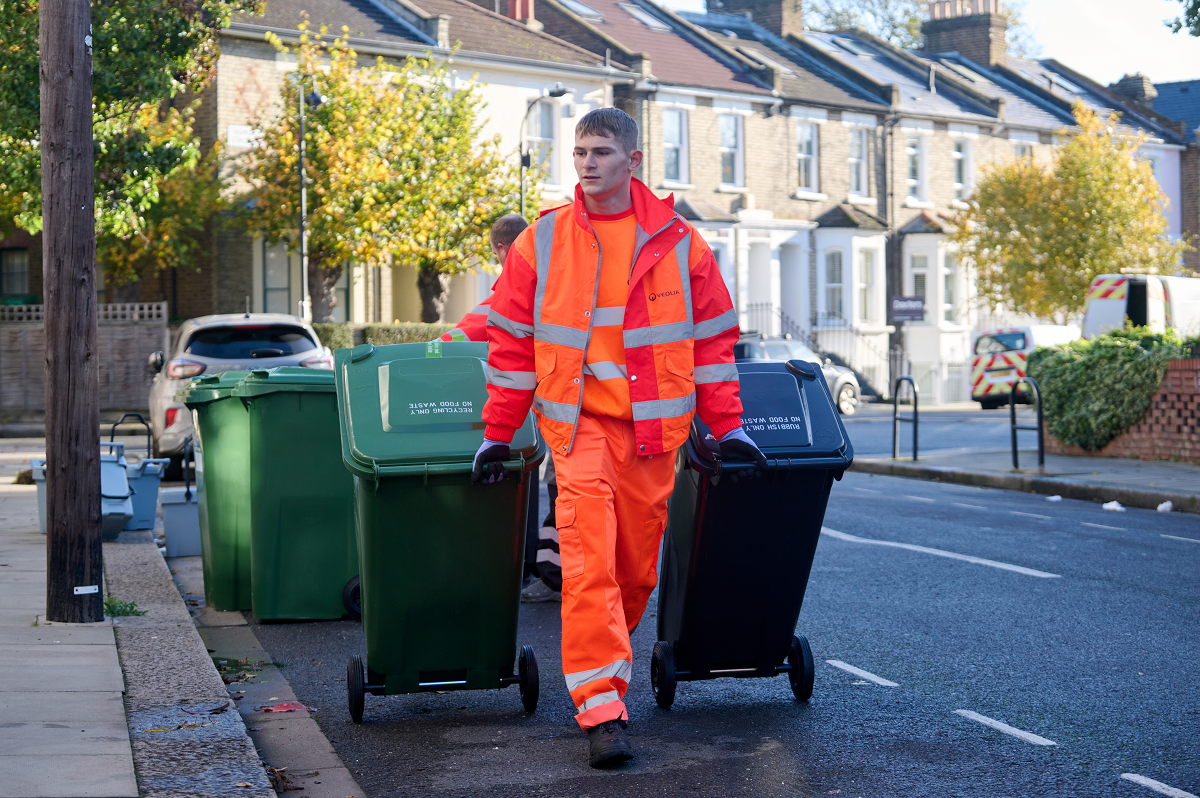 We've begun to roll out new wheeled bins and food waste caddies for more than 50,000 local households.
Our crews visited Caxton Village in Shepherds Bush on Monday 6 November. And we will continue over the next few months to reach all suitable properties in the borough.
We're making these changes to increase recycling, keep our streets cleaner and our crews safer. If selected, every home will have an opportunity to ensure the new bins suit your requirements.
If you're affected, you will have received a letter in the post from us.
The new food waste collections will take place on your normal collection day. If you receive twice-weekly collections of recycling and waste, your food waste will only be collected on the day of your first collection. (For example, if your collection days are Monday and Wednesday, your food waste will only be collected on Monday.)
With the new wheeled bins you no longer need to use clear sacks for recycling, just put all clean and dry recycling loose in your recycling bin.
We're speaking to as many residents as we can across H&F about these changes. We want to ensure that the service works for you and your home. And we're also holding drop-in events at libraries in Shepherds Bush for the first wave of deliveries. 
If you have any questions or concerns about the new food waste collections or wheeled bins, please email: newbins@lbhf.gov.uk
The new bin rollout follows a successful launch of wheeled bins to more than 5,000 local households in 2020.
If you already have food waste and wheeled bin collections and need a replacement wheeled bin or additional food waste caddies, please email: newbins@lbhf.gov.uk
Get your old bin collected
Once you have received your new bins you can ask us to collect your old dustbins, book your old bin collection here.
 
What can I put in the food waste caddies?
Use for food scraps and unwanted leftovers including:
fish, meat and bones
leftovers and plate scrapings
bread, rice and pasta
fruit and veg peelings
teabags and coffee grounds.
How to use your food caddies:
line your indoor food caddy with a compostable liner or wrap food in newspaper
when you need to empty your caddy, tie the top of the liner and put it in the outdoor food container
ensure your outdoor food container is locked to protect food waste from animals and birds.
Do not put any of these in the food caddies:
Check what you can recycle in the green bin.
Collection day and time
From Monday 4 September, you may notice that the time changes when your recycling and waste are collected. Vehicles will now only collect one material at a time, which is more efficient and improves the quality of recycling.
Please wait until 4pm before making a report. With your recycling and waste being collected by two different vehicles, our crews may arrive later on your collection day.
Please make sure your bins are outside by 6am on your day of collection and leave your bin visible at the edge of your property, close to the pavement (but not on it). We will not be able to collect bins from your garden.
What's inside the new bins?
If your property is eligible for the new bins or food waste caddies, what can you expect when they arrive?
Watch these videos to find out more about what's inside:
Find your food caddy (YouTube)
How to lock your food waste caddy (YouTube)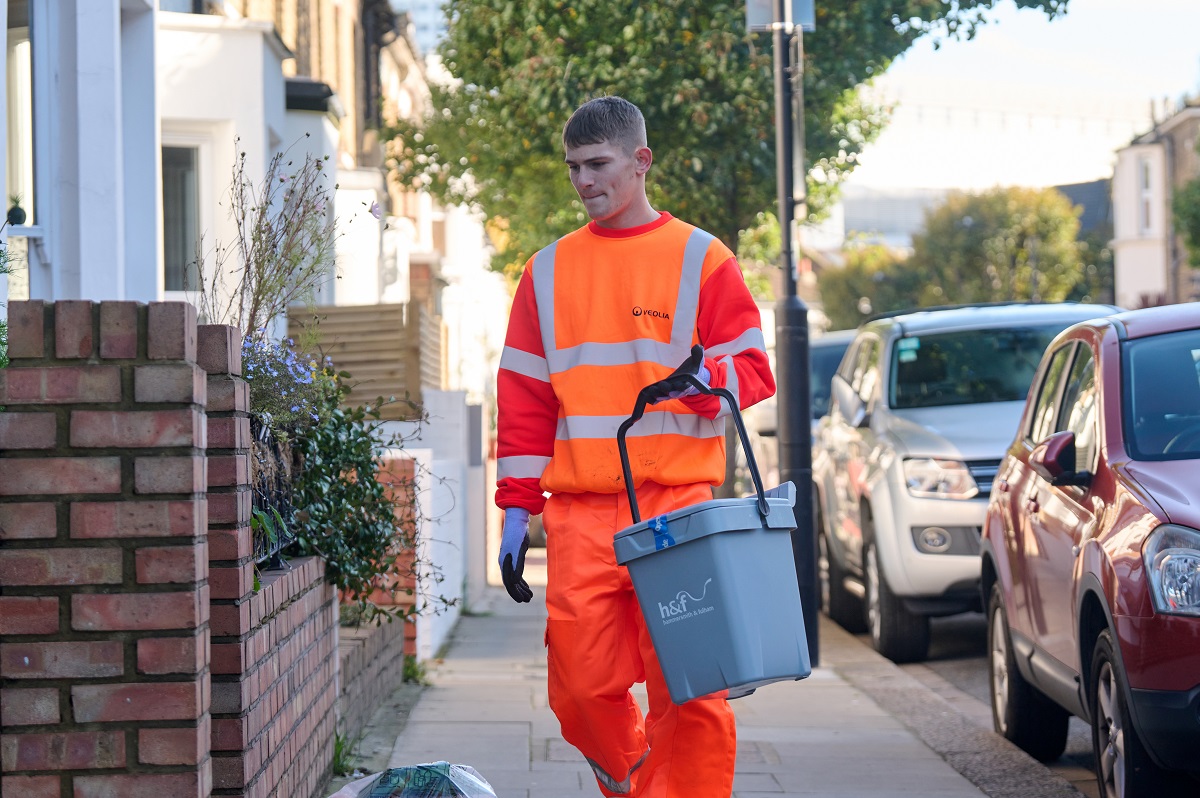 Frequently asked questions