Natale Algieri is on a mission to spread positivity and a passion for healthy food across H&F.
The Italian-born chef has placed vitality firmly at the heart of Nati's Whole Foods in Fulham. Launched seven years ago, the buzzing café and juice bar is a hub for health and wellbeing.
Fresh fruit and vegetables line the counter, ready to be transformed into juices and protein smoothies, while ingredients like amaranth and quinoa are a staple on the menu.
"When you believe in something, that energy connects to other people," explains Natale, who has spent almost four decades in hospitality since moving to London in 1986.
"It's such a lovely community here and I really care about the quality of the food, which translates to the trust my customers give me. I'm so passionate about good food, so I enjoy sharing that."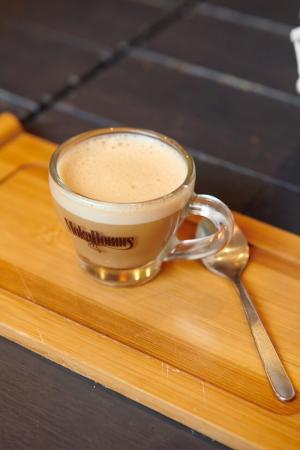 Chef experience
A total of 10 years working as a chef at the capital's luxury hotels including Claridge's and the Royal Garden Hotel mean Natale – known as Nati – has an eye for detail.
Fresh produce for the café at 2 Fulham High Street comes directly from New Covent Garden Market, and Nati's extensive menu even includes a range of kids' health smoothies packed with colourful fruit combinations.
Recently recognised with H&F's Healthier Catering Commitment award, Nati's is one of the borough's businesses working hard to help residents eat well and improve their health.
The commitment means businesses across H&F take action on producing healthier food by reducing ingredients like salt and sugar, offering options such as salads and cutting down on additions like mayonnaise and oil.
For Nati, who will celebrate his 60th birthday at the end of the year, a passion for health and wellbeing was ignited when he discovered he suffered some food intolerances.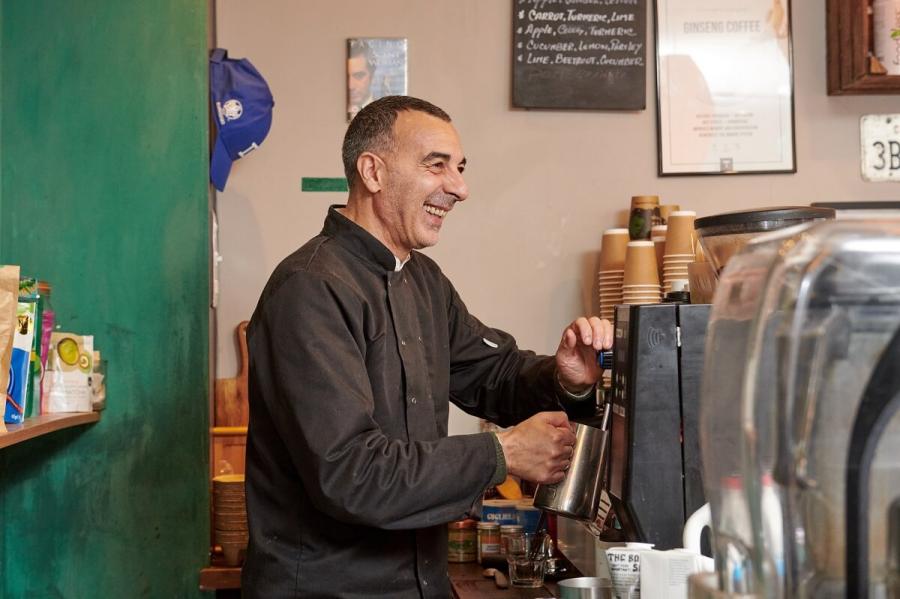 New options
Despite many years creating traditional Italian dishes such as pasta, focaccia and ciabatta, Nati decided it was time to explore different options.
The foodie – who has previously been involved with restaurants including Kensington's Locanda Ottoemezzo where William and Kate, the now Prince and Princess of Wales, dined in their dating days – combined a passion for flavour with injecting wellbeing into every mouthful.
Gluten-free grains form the base of lunchboxes topped with ingredients ranging from kale, spinach, beans and peas to lentils, feta cheese, smoked tofu and chicken.
"I was always doing pasta and traditional Italian food, but when I found I had a gluten intolerance, I wanted to try to reinvent the food I loved," explains Nati.
"It's been very popular and I think my customers can taste the special touch I add to everything I make."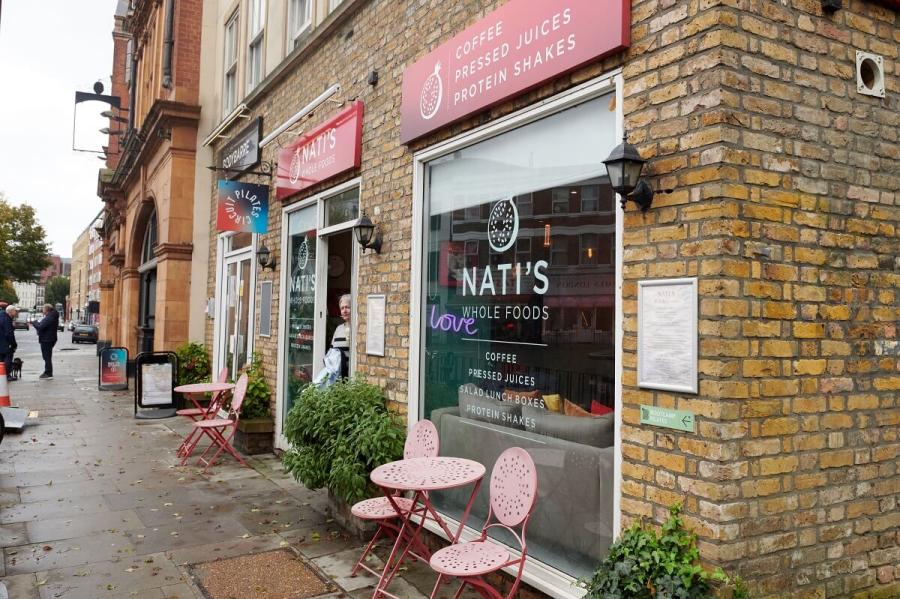 The classics
Classic Italian tastes are still evident, with jars of homemade tomato pasta sauce to take home, made with Nati's family recipe from his late grandmother.
And the coffee is another draw for locals, with the ubiquitous espresso and cappuccino on offer alongside matcha latte, super latte with blue spirulina, and ginseng coffee.
"I introduced the ginseng coffee two years ago and it's been very successful," adds Nati, who previously ran a business a stone's throw from Portobello Road Market.
"The ginseng root is believed to be a natural energiser, and help with stress, as well as improving concentration."
Being co-located with reformer pilates studio Pilates Circuit – led by Nati's business partner Elliot Lake – as well as Paola's Body Barre studio, means many of Nati's customers share his passion for health.
But the cosy café's relaxed atmosphere, with its stacks of books, comfy sofas and walls adorned with 12-inch vinyl covers from Nati's favourite music spanning David Bowie to Pink Floyd, means it's a hub for all.
"I'm a very positive person and I think that helps develop wonderful relationships with my customers," adds Nati. "I believe if you look after yourself, you can keep your body and mind full of energy, whatever life throws at you."
Find out about Nati and the café at Nati's Whole Foods.