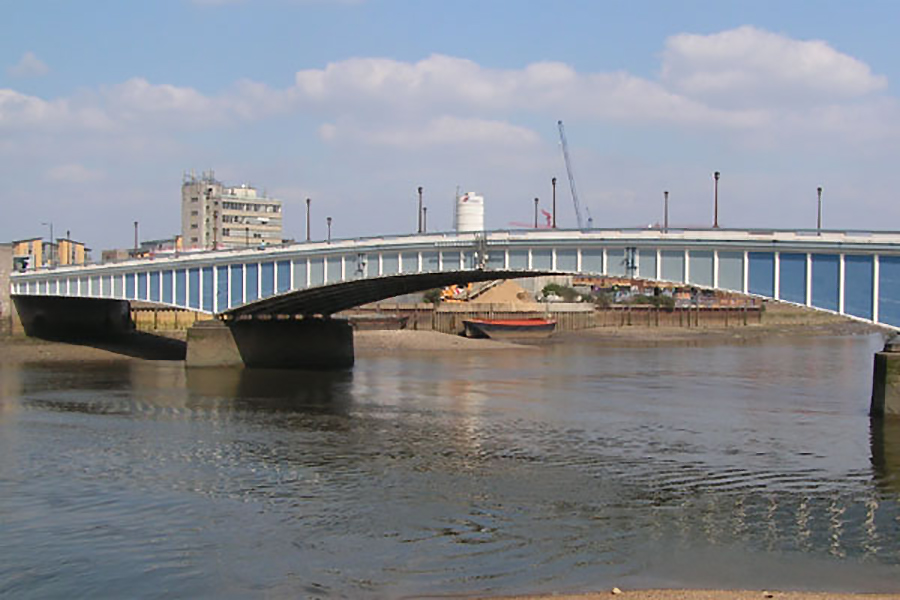 LAST UPDATE: 2 October
Wandsworth Council has announced that Wandsworth Bridge was re-opened to all traffic on Sunday 1 October. 
Full Wandsworth Council announcement here.
To allow for the final phases of works, there will be lane restrictions in place until the end of October. This will reduce the bridge to one lane north and southbound.
The bridge was closed on 24 July to motor vehicles. This was to enable essential safety repairs to be carried out to its historic bearings that needed to be replaced as they've reached the end of their lifespan. 
H&F Council worked closely and collaboratively with Wandsworth Council to minimise the impact on drivers. 
Wandsworth Council also said they are planning to introduce a new segregated northbound cycle lane to offer greater protection to cyclists as they cross the river.
While traffic lanes are now open, much of the scaffolding and other equipment needed for the repairs will remain in place for some time as it will take some time to dismantle, the council says.
For more details about the work, watch the Wandsworth Council video on YouTube.
Repair work
The project involved the replacement of the crucial bearings which lie deep within the bridge's sub-structure. These critical pieces of infrastructure are central to the safe operation of the bridge by allowing it to flex and absorb movement during hot and icy spells of weather. Without this ability to expand and contract due to weather conditions the bridge structure would sustain damage rendering it unsafe for traffic.
To replace them involved the bridge being hydraulically lifted in stages so that the new bearings could be installed within its sub-structure.
The scheme also involved new water proofing of the bridge deck to prevent future internal corrosion and full carriageway resurfacing.
Want to read more news stories like this? Subscribe to our weekly e-news bulletin.