This October Hammersmith & Fulham is celebrating Black History Month with more than 15 online and in-person events.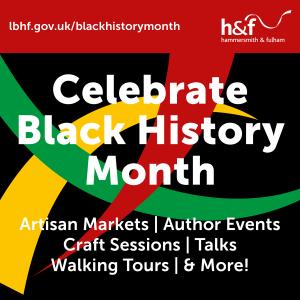 H&F has been shaped by the achievements and contributions of Black people, and to help everyone discover more we're running events suitable for every age.
"Join us in celebrating and exploring H&F's rich and diverse heritage," said Cllr Sharon Holder, H&F Cabinet Member for Public Realm. "There's Black history and culture around every corner. Come along to one of our events to find out more about the communities and people who have helped shape the world we know today."
We kick started the month with a market in Lyric Square, Hammersmith, on Saturday 30 September. You can see photos from the day here.
There's more fun to come next week.
Don't miss:
Millie Small's blue plaque unveiling
Date: Saturday 28 October
Time: 1pm
Where: 62a Netherwood Road, W14 0BG
Join us for speeches, music and the official unveiling of internationally famous. Caribbean singer Millie Small who lived in Shepherds Bush
POP Art Craft
Date: Saturday 28 October
Time: 2.30pm
Where: Shepherds Bush Library
Create POP art relating to Barack Obama, Martin Luther King and more. Suitable for children 3 to 10 years old.
Hidden histories with Tony Warner
Date: Tuesday 31 October
Time: 6.30pm
Where: Online
Hear from author Tony Warner about some of the intriguing, unknown and obvious African/Caribbean history of H&F.
H&F's Black heritage
Hammersmith & Fulham celebrates Black history and culture throughout the year.
We have launched four Black history trails for residents to explore – including one dedicated to H&F's rich music scene.
The borough has a growing collection of blue plaques celebrating our Black heritage.
They play homage to residents including Edmonia Lewis, one of the first Black professional sculptors, Esther Bruce, one of the first Black Londoners born in Britain, and former slaves and American abolitionists Ellen and William Craft.
Jamaican activist Connie Mark, Black supermodel and muse Fanny Eaton, Britain's first Black Olympian Louis Bruce and Nigerian musical superstar and afrobeat legend Fela Kuti have also been commemorated.
And, with help from the Nubian Jak Community Trust, we've immortalised pioneering Black owned and run reggae shop Peckings Records and Jamaican founded record label Island Records.
You can learn more about H&F's Black heritage here, or browse our H&F Black history merchanise here. We have two different designs of t-shirts, mugs and bags to choose from.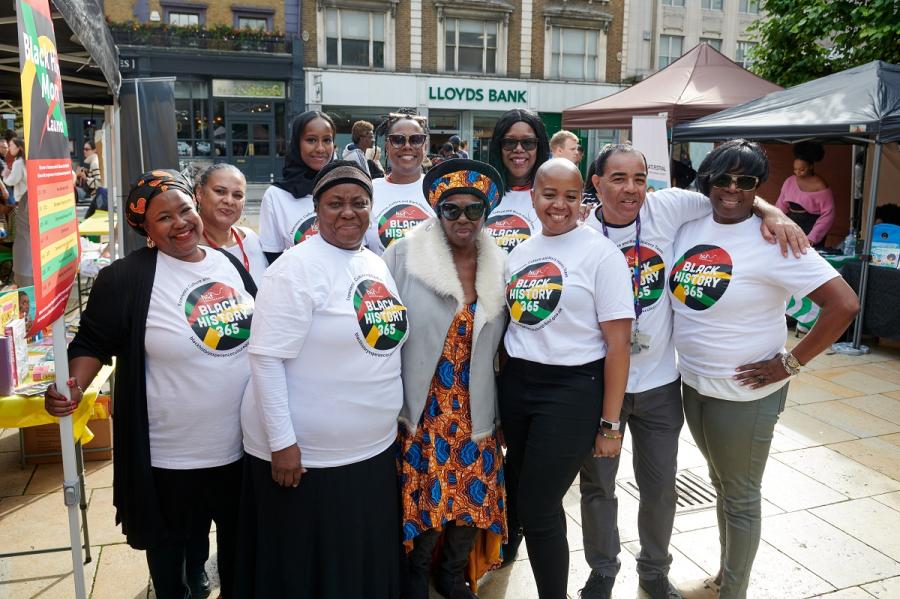 Want to read more news stories like this? Subscribe to our weekly e-news bulletin.