It's all happening this summer in White City with a series of FREE music, design and film events including outdoor screenings, artist markets and DJ sets.
Television Centre's summer sessions invite Hammersmith & Fulham residents to discover emerging artists and connect with the local community.
On Thursday 31 August, catch the trailer of HQI's Sounds like H&F documentary film.
The behind the scenes glimpse includes footage of local, up-and-coming artists learning new creative skills and choreographing their final showcase performances for the project. Get excited for the complete documentary, coming to a screen near you later this year.
Next up on Wednesday 6 September, Next Door Records of Uxbridge Road, Shepherds Bush, will bring live music to the iconic site from 4pm.
The bar, record shop, cafe and bottle shop alongside Bush Hall, specialises in electronic and live music, and is building a reputation as a creative force in west London having just hosted the Off The Rails music festival with eight stages across five venues.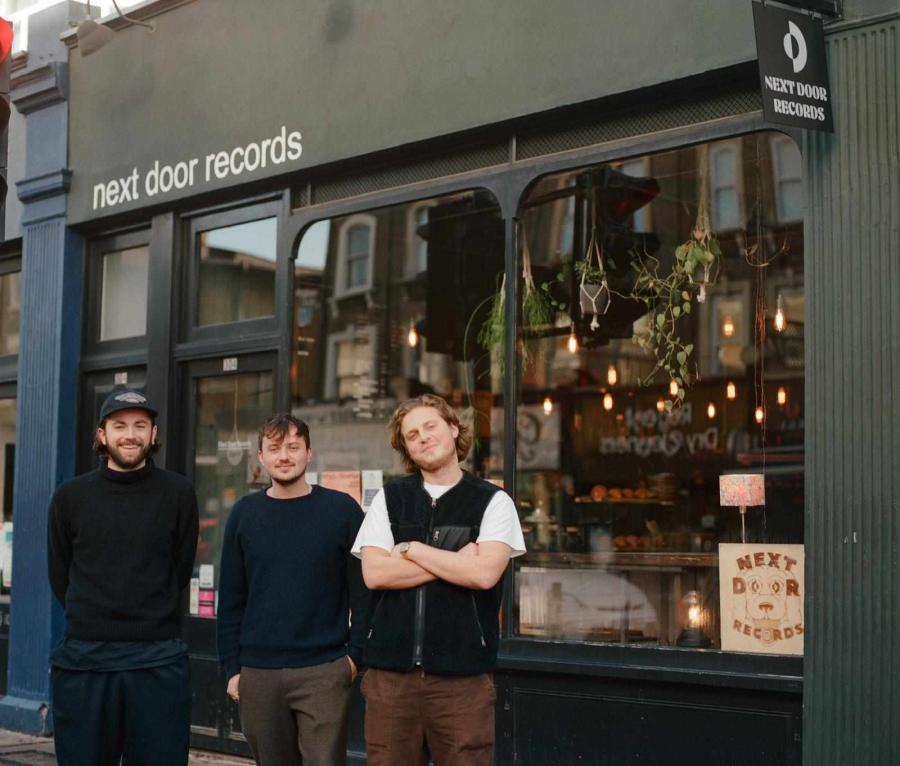 On Saturday 9 September – from midday and throughout the afternoon – there will be an artist market, accompanied by music.
A showcase for next-gen music and designers, accompanied by after-work food and drinks outdoors, it will see more than 35 local artists show off their wares, everything from upcycled handbags to hand-drawn posters and clothing. All against the backdrop of the iconic former BBC headquarters.
And on Thursday 14 September, stand by for an artist talk, again at TV Centre in Wood Lane, focusing on the work of graphic designer Ferry Gouw and set designer Gary Card.
Check out @thisistvc on Twitter for the latest times and info.
Summer fun
Television Centre's free series of events kicked off with an open decks workshop on Wednesday 19 July on the forecourt of the former BBC TV headquarters, with two hours of live music enjoyed by an enthusiastic cross-section of residents and the wider local community.
Building on that, Thursday evening 20 July saw an open-air film preview screening at 6pm curated by the artist-run HQI charity, in support of visual and recording artists.
The Arcadia by Paul Wright, explores the British people's changing relationship with nature and the built environment.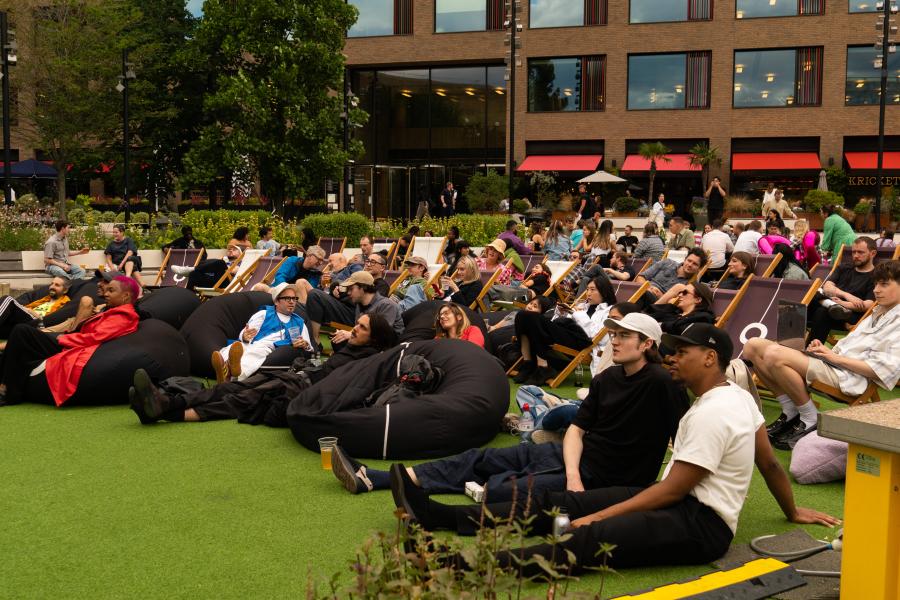 Want to read more news stories like this? Subscribe to our weekly e-news bulletin.