Our Summer in the City fun continued this week with more than 110 free activities and free food on offer.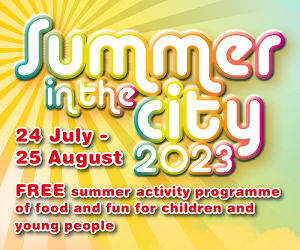 But don't worry if you missed it. There are still three more weeks of fun. All our events are open to anyone aged four to 18 years old (up to 25 for those with additional needs).
See our full timetable of Summer in the City events here.
"We have over 30 different providers delivering across H&F, and we've got something for everyone," said Cllr Alex Sanderson, H&F Cabinet Member for Children and Education.
"Events on offer include sport, music, arts and crafts, drama and dance. The most important thing is that every event is free this summer."
Outdoor art
More than 100 children and young people joined our drop-in Art in the Park session, run by H&F's Youth Council.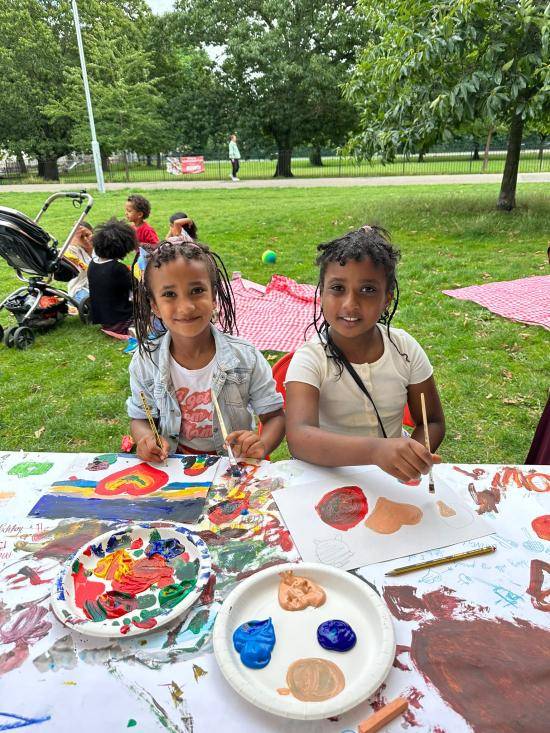 The young artists were tasked with painting images and words that made them feel happy, healthy, supported and safe.
"The art was really good," said Jenna, aged nine. "I had to draw and paint what makes me feel happy and safe. I drew my Mum and a rainbow."
While Marlon, aged 14, added: "I liked meeting the Youth Council and want to join them when I'm older. The painting was fun, and I painted the word 'fusion' as it shows togetherness."
Join our next Art in the Park activity with the Youth Council in Ravenscourt Park, Hammersmith on Tuesday 8 August from 11am to 3pm.
All artwork created during these sessions will be displayed in and around Hammersmith in December 2023.
Join us next week?
There's tonnes more to come, so check out our Summer in the City webpage to find a free activity for your child.
We're working with local Brook Green-based youth activity provider LMP Action and the Holiday Activities and Food Programme to deliver our summer programme.
Want to read more news stories like this? Subscribe to our weekly e-news bulletin.