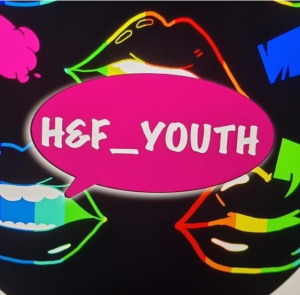 What is Youth Voice?
In H&F it means: truly valuing the voices and lived experiences of our young residents to shape a happier, healthier and safer borough. We have a corporate priority of 'doing things with residents not to them'. 
Our young people are influencers, co-producers, & agents of change for example, in policy, strategic boards, access to opportunities & support, funding & commissioning decisions.
Through youth voice opportunities we also aim to expand opportunities and possibilities in young people's lives so they feel valued, connected to their community and acquire transferable skills.
What Youth Voice means to us (YouTube)
Youth Voice Strategy
The Youth Voice Strategy outlines our approach to strengthening the reach and impact of youth voice and embedding co-production with young people.
It includes a clearly defined 'purpose' for youth voice and surrounding key principles, resources and case studies.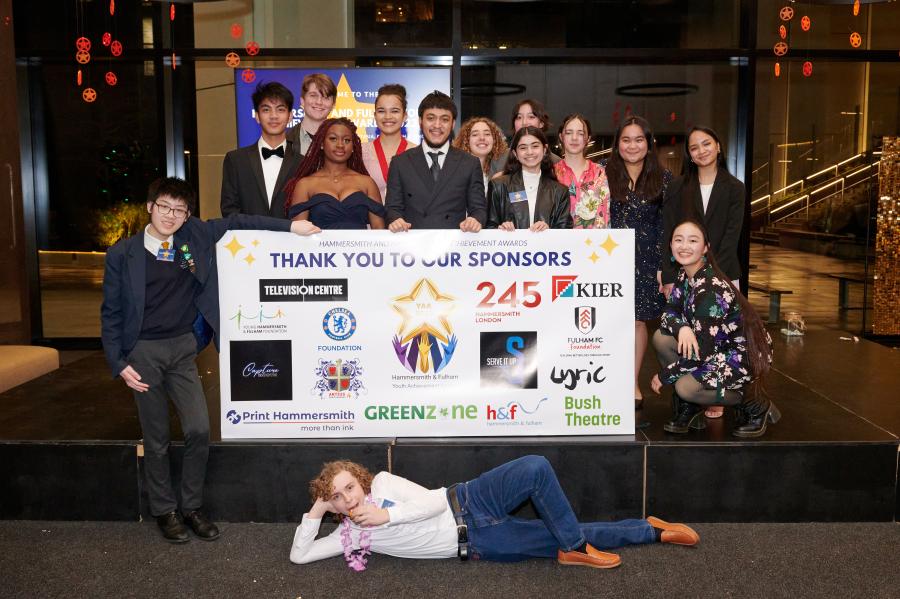 Youth Voice progress
Just some of our highlights in 2022 to 2023:
Launch of the co-produced Youth Voice Strategy, Principles & Priorities.
Calendar of Inclusive Youth Voice Activities.
Diverse youth panels involved in interviewing CHS staff- including the Director of Education!
Youth Voice Champion Role adopted by strategic boards and partnerships.
Young people influenced various strategies, Arts & Culture, Industrial & Hate Crime.
Increasingly diverse and representative Youth Council.
Successful Youth Cabinet Election- Over 3000 votes electing a fabulous Youth Cabinet!!.
Developing an Inclusive Youth Voice Network to strengthen the reach and impact of Youth Voice.
Mapping of youth voice, 'menu' of feedback and youth voice central webpage.
Co-produced Youth Achievement Awards- Over 200 nominations and community sponsorship March 2023 .
Meet the winners! Nine young stars receive Youth Achievement Awards.
Plans for 2023
Youth Voice calendar & Youth Council 'roadshow'
More in person and more drop in opportunities
Youth Council manifesto and evidence based research project
Research project exploring the barriers faced by young people in H&F
Youth achievements awards
Greater social media presence
Embedding co-production with young people as the 'way we do things'
Youth led 'virtual tour' of mental health and sexual health services
Strengthening communications with schools and links with school councils
Further developing Inclusive Youth Voice Network
Youth led Youth Voice Strategy
See the Youth Voice 2023 calendar.
Youth Voice in action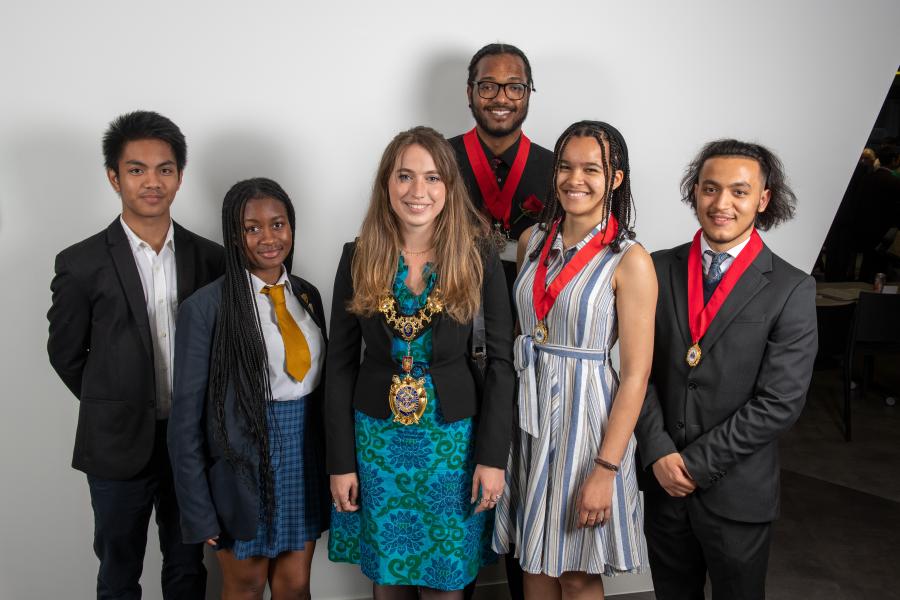 Youth Council
Get involved in our Youth Council
Aged 11-25?
Live or go to school in Hammersmith & Fulham?
Care about other young people and issues that affect them, including access to quality jobs and work experience, fun things to do and support when they need it?
Want an opportunity to debate the big issues that will affect your future?
Something really positive to add to your CV, references and earn rewards including certificates, vouchers and trips out.
As the voice of the young people in the borough, the Youth Council create innovative ways to get their views and present them to decision makers. They also give their opinion on policies, activities and services and are involved in the recruitment of professionals that work with young people.
To find out more contact Brenda.Whinnett@lbhf.gov.uk
Youth Council manifesto 2022 to 2025
Our aims
To ensure that ALL young people in our borough have a 'voice' that is listened to by decision makers and can contribute to the decisions that affect them.
To ensure that young people are well informed about the opportunities, activities and services available to them.
What does the Youth Council do?
We meet every week (hybrid of face to face and virtual meetings to update and plan future projects.
Design ways to seek and share young people's views (such as consultation events, videos, social media, questionnaires and pod casts).
Co-produce activities, services and opportunities for young people.
Research and campaign on issues that affect young people locally and nationally.
Help interview and select professionals to work with young people.
Elected Youth Cabinet
A new Youth Mayor, Deputy Youth Mayor, Member of Youth Parliament and Deputy Member of Youth Parliament were elected in March 2022.
Young people aged 11-19 who live or study in H&F voted with over 4,000 votes received.
If you would like to invite the Youth Mayor to your event, please visit the Mayor's office webpage and book through the contact details provided. 
Ben Ruzbehan, 16, from the Phoenix Academy in White City, was elected as H&F's new Youth Mayor. He promised to work towards raising social awareness, reducing crime, increasing tolerance of minorities, and providing better support for H&F's young people.
Niamh Faleye, 14, from the Hurlingham Academy in Fulham, was elected as H&F's Deputy Youth Mayor. Within her manifesto she pledged to work to close the gaps between minority groups and to create safe spaces in schools for students to engage in open conversations around sexuality and identity.
Anastasia Odusanwo, 16, also from the Hurlingham Academy, was elected as H&F's new Member of Youth Parliament. Over the next year she wants to work on increasing career advice, particularly for non-traditional career paths, and life skills taught in schools.
Vince Bigas, 16, from the Fulham College Academy, was elected as H&F's Deputy Member of Youth Parliament. Within his manifesto he pledged to work to improve the mental health of young people, particularly those suffering from loneliness.
2022 candidate manifestos
Watch the video of candidates talking about why they want to be youth councillors
Read the manifestos of the 2022 nominees
H&F_Youth (@h_f_youth) • Instagram photos and videos
---
Youth Voice calendar 2023
---
19 July 2023 2-4:30pm
SEND vision & strategic outcomes workshop     
---
20 July 2023 5:30-6:30pm
Ready Steady Connect Work Readiness Programme     
---
20 July 2023 5hrs
TBC Young Evaluator- Young people's Intergrated Services for Substance Misuse and Sexual Health     
---
26 July 2023 7pm 
Special Policing in Hammersmith & Fulham following The Casey Review     
---
1 August 2023 11-3pm 
Youth Voice Art Session Summer in the City
---
1 August 2023 4-7pm 
Youth Voice T Shirt Design and Collage Session 
---
8 August 2023 11-3pm 
Youth Voiced Art Session Summer in the City
---
Week of 20 August 2023 
YOUTH VOICE WELL BEING WEEK AT THE STEVEN WILTSHIRE CENTRE & OLD OAK
---
22 August 2023 12-4pm 
Inclusive Youth Voice Network Picnic
---
11 September 2023 7pm 
Youth Council presenting at Policy Oversight Board
---
12 September 2023 5.30-6.30pm 
Virtual Youth Council Meeting
---
19 September 2023 5-7pm 
Youth Council Meeting with key strategic leads
---
26 September 2023 4-6pm 
Youth Voice Drop in Session