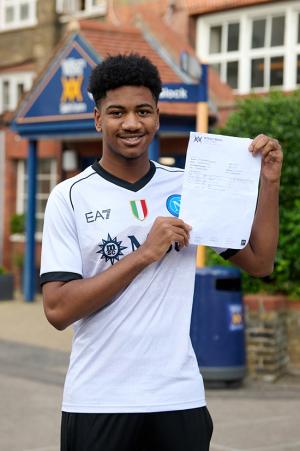 The anxious wait was finally over for local pupils across H&F today as they picked up their A-Level exam results.
Hundreds of students celebrated earning the grades they needed to secure their spot at university.
It was more difficult for pupils to get the top grades this year after Ofqual, the exams watchdog for England, announced it was bringing in tougher grading following the increased number of high grades awarded during the Covid pandemic.
This was also the first time many of these pupils were sitting public exams after their cancellation during Covid.
"We are extremely proud of all our pupils who worked so hard and took their A-Levels this year," said Cllr Alex Sanderson, H&F Cabinet Member for Children and Education.
"Students in H&F have once again earned top grades which means they can continue their journey to university and follow their aspirations.
"And those who didn't get the results they needed should not worry. There is a chance to resit exams just as many pupils have done this year after being in a similar position. There are so many education and career opportunities ahead.
"None of the success would be possible without the tireless support of teachers, parents and school staff each year. We are eternally grateful for all their efforts to give our young people the best possible start in life."
The latest exam results success comes as all schools in H&F are currently rated 'Good' or 'Outstanding' by Ofsted.
Watch our A-Level results video on YouTube.
Standout stars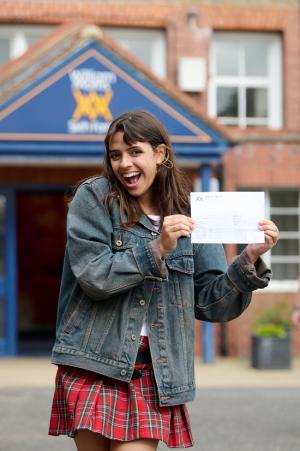 There were some impressive sets of results across the borough including Hammersmith Academy pupil, Safwan Uddin, who received four A* grades. He is now off to King's College London to read Mathematics.
"Opening these results shocked me," he said. "This moment reminded me of the many people that helped me in ways that easily go unnoticed such as that extra push that my teachers gave me, and the encouragement that my parents gave me the whole way through."
Safwan will be joined by fellow Hammersmith Academy student, Sahra Abdi, who received an A* and two A grades, earning a place to study Medicine.
William Morris Sixth Form star, Agueda Coutinho, got an A* in Sociology, A in History and a B in Geography. She will go on to study History at Utrecht University.
Mary Berrisford, Principal at William Morris Sixth Form said: "We have been ecstatic about our exam results today. We've had some really, really pleased students in the building. 115 of our students have achieved their first place at university, and they've been so happy about it. We're just so pleased for all of our students who've done so exceedingly well this year. It's been glorious."
One of Ark Burlington Danes Academy top performers, Christian Casimir, got three A* grades in Economics, History and Maths and is going to study History, Politics and Economics at University College London.
Fulham Boys School pupil, Toma Kerac, achieved two A* grades and an A, and will study Geography at Oxford University.
Other pupils celebrating their results on the day included a student who signed for a Premier League football club and another who has accepted an apprenticeship place at British Airways.
Read more on how schools in H&F did on A-Level results day
Want to read more news stories like this? Subscribe to our weekly e-news bulletin