If you want to learn a new skill, hobby or trade, sign yourself up for one of H&F's more than 450 adult learning courses.
Early birds will also receive a 10 per cent discount if you book before 31 August. Don't miss out, call 020 8753 3600 or enrol online now.
Whether you want to try pottery in our state-of-the-art studio or learn to cook from a Cordon Bleu trained chef, we've got the best in the business.
Check out our new full course list online. Or visit us at the Macbeth Centre in Macbeth Street, just off King Street, to pick up our new course guide.
Wide offer of courses
From ceramics to computer classes and counselling, Hammersmith & Fulham's adult learning service offers something for everyone.
And this term's new classes have made our 2023/24 programme the best yet. Here are a few popular examples:
Our car and bike maintenance curriculum has expanded to include a new hybrid car course and a car care on a budget class.
A new retail and customer service has been added to our business and computers programme – perfect for boosting your CV.
We've got loads of arts & crafts courses, including a new block and screen printing class.
Or try a new creative writing class with published author Rasheda Ashanti Malcolm.
Our kitchen offers everything from a FREE Ready, Steady, Cook on a Budget class and some new accredited courses, like Introduction to Hospitality.
We've got even more language classes – including Spanish, French, Italian, German and more – for any level, from beginners to advanced.
Visit our website to find your perfect course.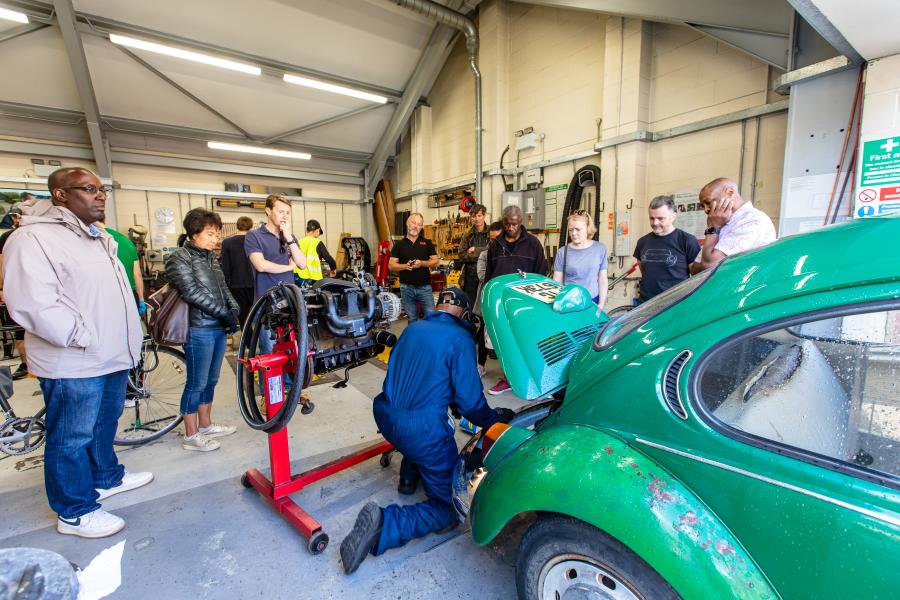 Want to read more news stories like this? Subscribe to our weekly e-news bulletin.