Wendell Park in Shepherds Bush has had a refreshing new upgrade – with the installation of a new state-of-the-art water fountain.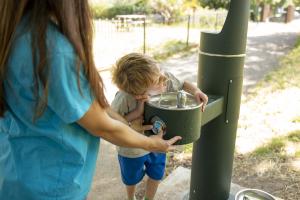 It replaces a fountain installed in the 1970s that was damaged beyond repair. The stainless steel Endura II fountain is wheelchair accessible, and can refill a 500ml reusable water bottle in just seven seconds.
The bottle-refill station is part of our dedication to becoming the greenest borough possible. In the UK we use over 35 million plastic bottles every day. Carrying a reusable bottle is a great way to cut your plastic use and save money too.
Wendell Park is popular with dog walkers, and we haven't forgotten about our four-legged friends either. The fountain includes a ground-level doggy bowl, so your pooch can stay hydrated in the warm weather.
The new fountain can be found by the Hartswood Road entrance of the Park.
Wendell Park is one of the 21 different parks and green spaces that have been awarded the prestigious Green Flag award from Keep Britain Tidy. Find the closest Green Flag park to you here.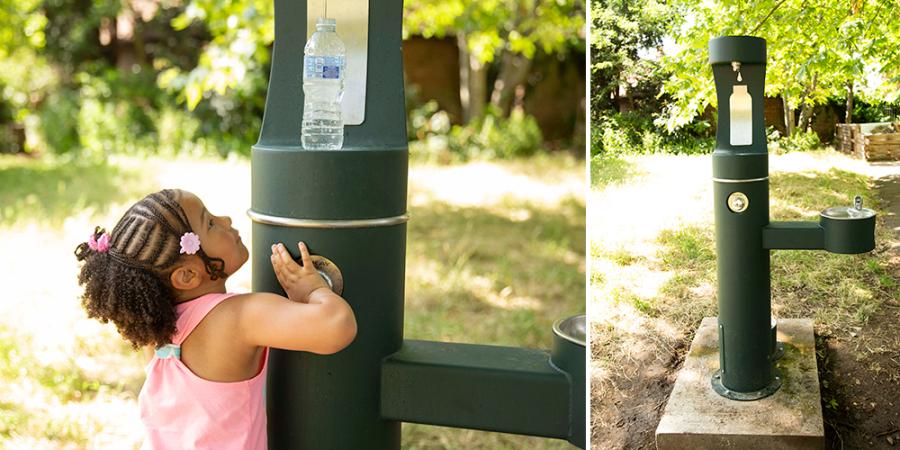 Want to read more news stories like this? Subscribe to our weekly e-news bulletin.