Fifty years to the minute after David Bowie walked on stage for the final time at Hammersmith Odeon as spangle-suited alien rock god Ziggy Stardust, a packed audience in W6 relived the moment.
The red-carpet world premiere of the enhanced and re-cut Ziggy Stardust and the Spiders from Mars: The Motion Picture was a glittering occasion, with a pre-screening live discussion beamed to more than 700 cinemas around the globe in multiple time zones.
Now the film – digitally restored in 4k and remixed by producer Tony Visconti in wonderfully enhanced 5.1 sound – is being shown on 1,000 screens through July, with its American launch set for Monday 10 July (deferred to avoid clashing with Independence Day).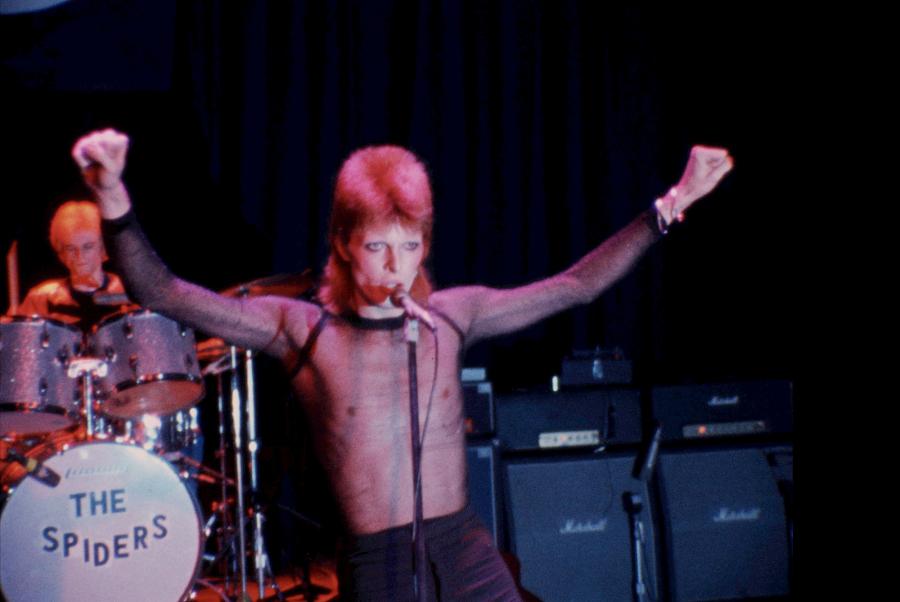 Hammersmith global premiere
The global premiere in Hammersmith on Monday (3 July) at what is now the Eventim Apollo set pulses racing again. Bowie fans soaked up DA Pennebaker's documentary of the very last Ziggy gig at the end of a 16-month world tour. The live audience in Hammersmith whooped, cheered, sung along and applauded at the end of each song as if transported back in time to 3 July 1973.
Any time an Instamatic flash bulb went off on film (and the concept of punters taking photos at gigs was rare in that pre-mobile phone era), the light caught the distinctive deco ribs of the actual auditorium's walls... while out of the corner of your eye you could see the real thing.
Ahead of the 8pm premiere screening there was a Q&A session on stage, hosted by Mercury Music Prize judge Phil Alexander chatting to – among others – Richard E Grant, who'd made a real effort to dress up in mod union jack jacket, striped trousers and stack heels.
There was also a brief onstage cameo from drummer Woody Woodmansey, the last survivor of the original Spiders from Mars band.
Woody – now bald and bespectacled, in contrast to the almost Boris-like mop of blond hair he had in 1973 – had earlier chatted to fans and signed autographs outside the venue's distinctive curved canopy, lit up with rainbow colours.
"It's important to see how a lot of current stuff has been influenced by Bowie; he was particularly on form that night," he'd said ahead of yet another famous night in the 1932 Grade ll-listed art deco venue's history.
Also on stage were Don Letts from Big Audio Dynamite, DJ Danielle Perry, Beatles and Bowie sound engineer Ken Scott and Suggs from Madness.
"Bowie changed how I thought about music, and how I viewed the world," said Suggs. "He allowed me to dream bigger; they seemed like a gang from another planet – a gang you wanted to be in."
Opening overture
Mike Garson, pianist on the Ziggy tour, opened with a 10-minute medley of Bowie tracks, recreating the 'overture' that David had asked him to play half a century before. Bowie, revealed Garson, had been more nervous about that part than about the entire gig that followed!
Ahead of the show, Alexander checked if anyone in the auditorium had been present at a 1973 Odeon gig, and a dozen arms shot skywards in the 3,000-strong audience at a venue which famously hosted Buddy Holly, the Rolling Stones and The Beatles, who performed 38 shows in one hectic month.
Bowie regularly refreshed the playlist during the long Ziggy tour, later incorporating tracks from the overlapping Aladdin Sane album.
It all began on 10 February 1972 at a sleepy pub in south-west London, when the songs included 'Five Years' and 'Life on Mars'. That original gig is celebrated in the book Hello Tolworth, I'm Ziggy, which draws on interviews with many of those present on the night to forensically recreate the action, moment by moment.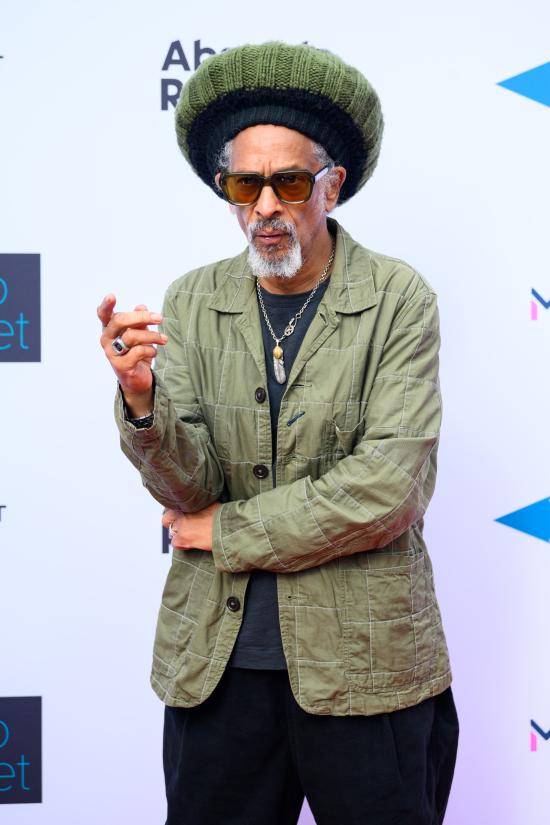 Atmosphere
Meanwhile, Pennebaker's footage of the 1973 Bowie gig is interspersed with shots of the fans under the flyover outside, Angie Bowie bursting into the dressing room (where a spaced-out Ringo Starr was already soaking up the atmosphere), and screaming girls pressed against the edge of the stage, reaching out to their idol.
The film was finally released seven years after the gig, with a 12A certificate. Shot on just three cameras, with half a dozen mics scattered around the stage, the images were vivid, but the overall sound quality was very poor.
Bowie himself had been lukewarm about releasing the film as he'd ditched the Ziggy character the day after the show, while Jeff Beck, who'd guested at the gig with a gloriously raucous version of Jean Genie morphing into the Beatles' 'Love Me Do', flatly refused to be included.
In the pre-film chat, Don Letts explained to the Hammersmith audience that the last thing Beck wanted was to be associated with glam rock! Beck died in January, and the film of that Ziggy gig now stands as a timeless tribute to his dazzling fretwork and skilled use of feedback to create raw musical energy.
On screen, Pennebaker focused almost exclusively on Bowie and guitarist Mick Ronson, with bassist Trevor Bolder and drummer Woody only making brief appearances, and pianist Mike Garson completely invisible.
Highlights
Now remastered and re-cut to include Beck's contributions, the film has been extended to 1 hour 42 minutes. High points? A supercharged version of 'All the Young Dudes', the magnificent 'Ch-Ch-Changes', and 'Suffragette City', the original B-side of the single 'Starman', with its "Wham, Bam, Thank you Ma'am!" shout triumphantly doubled in volume by the live premiere audience
Bowie's short, breathless farewell speech before the 'Rock 'n' Roll Suicide' encore is, today, poignant rather than shocking. Following the singer's death from liver cancer in 2016, those words seem so moving.
The 50th anniversary reissued film and event was produced by The Makers Of and Echo Velvet alongside the David Bowie estate and in conjunction with Warner Music. CD, LP and Blu-Ray versions will be released on 11 August.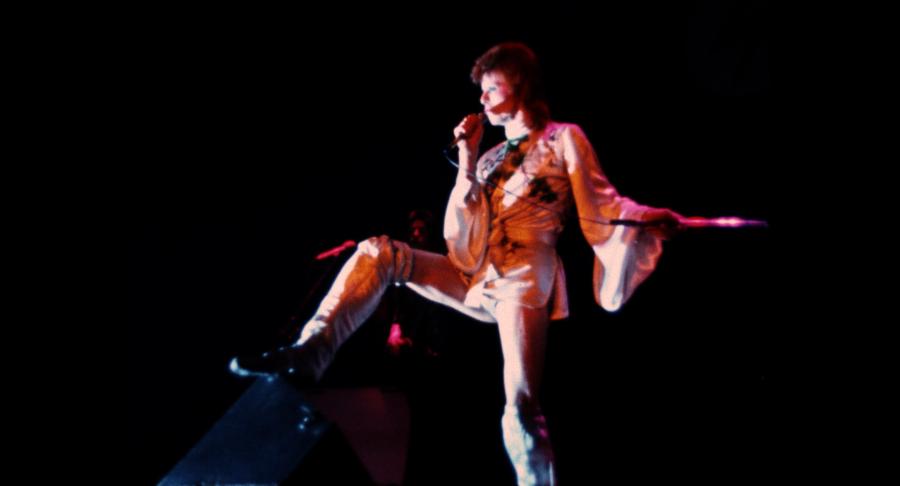 Want to read more news stories like this? Subscribe to our weekly e-news bulletin.