Stylish hotel chain The Hoxton has made Shepherds Bush Green its fourth site in London as it looks to cash in on the area's iconic history and rock 'n' roll offerings.
The new hotel is only a short walk from the O2 Shepherds Bush Empire and booming White City business district. Plus, the hotel adds a new restaurant to the local mix – called Chet's, innovatively blending the cuisine of Thailand and America into a fun new concept.
The hotel is already a staple for art and music lovers. The Hox Gallery on the ground floor displays work by local artists, curated by Hammersmith's open workspace and bar Kindred. Next Door Records in nearby Uxbridge Road curate a DJ and vinyl set every Thursday night, while underground music platform Balamii presents Night of LA Sound Waves in the lobby once a month.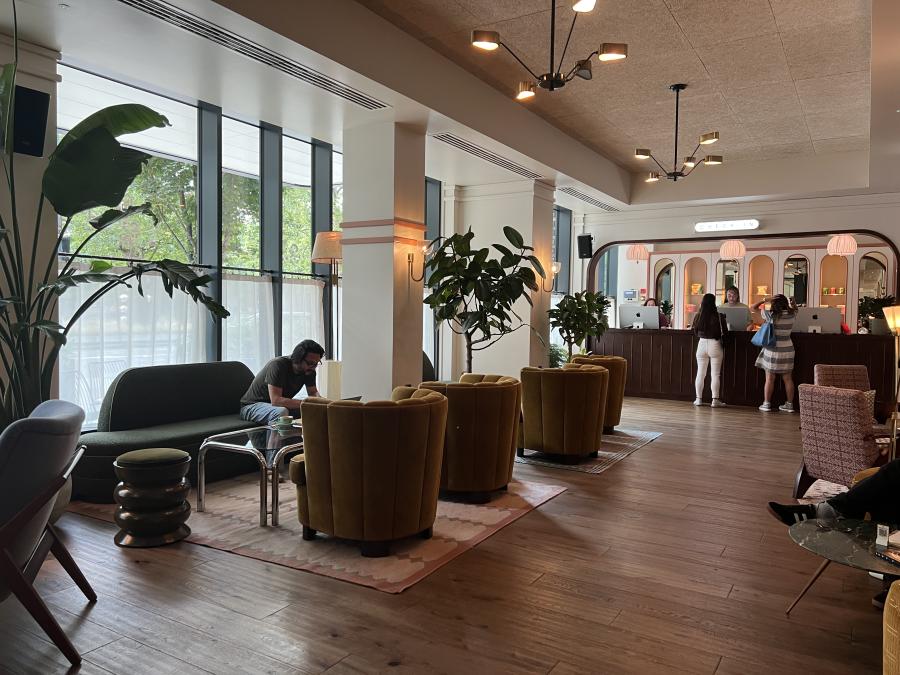 Tuck in
Chet's is the sister restaurant of Kris Yenbamroong's famed NIGHT+MARKET, with popular plates including Pineapple Rice, Firecracker Lobster Noodles and their signature Chet's Wedge salad. "The Chet's Wedge salad is super fresh yet decadent with crispy shallots, blue cheese sauce and nam jim dressing – it's definitely one for fans of spice," added Chet's Head Chef, Jake Im.
Diners can also ask the kitchen to tweak dishes for a milder taste, or for gluten free, veggie and vegan options. Their extensive drinks menu includes a list of natural wines and repeat cocktail orders are often placed for lychee martinis, watermelon coolers and 'holy chets'.
All aboard
The hotel and restaurant's décor has been inspired by the area and Shepherds Bush's historic railway ties. The front desk mimics a ticket office and the restaurant's seating booths are separated with curtain rails to mimic train carriages. The napkin dispensers and pink leather barstools reflect Chet's Americana-inspired menu.
During the day the restaurant's accessible courtyard garden is open to diners who want to eat outdoors.
Eating out?
On the lookout for other places to try in Shepherds Bush? Check out our new Shepherds Bush restaurant guide.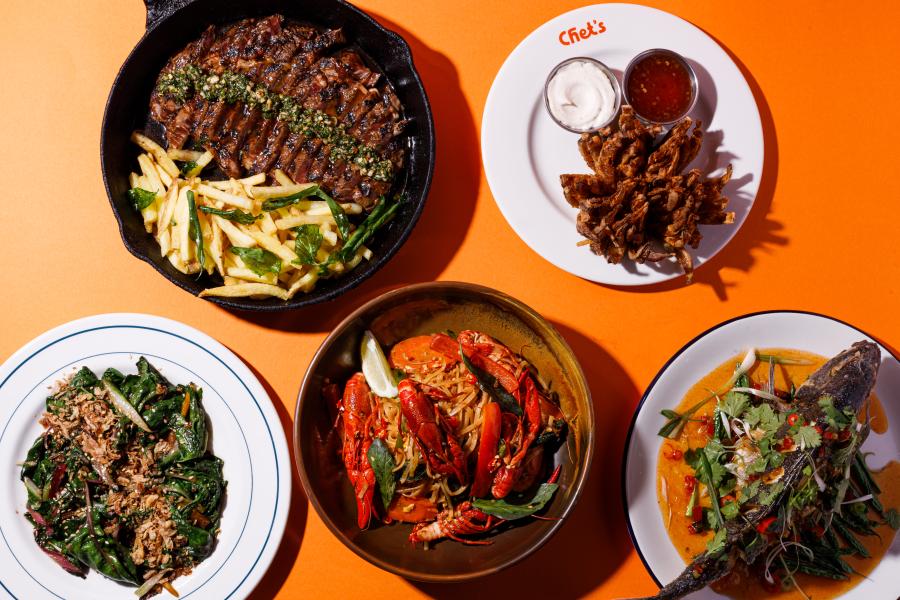 Want to read more news stories like this? Subscribe to our weekly e-news bulletin.