Whether you're on the hunt for pub grub or Lebanese delights, check out our new guide to some of the best restaurants in Shepherds Bush.
Shepherds Bush restaurants
Thai – Americana
Chet's at The Hoxton
65 Shepherds Bush Green, W12 8QE
Bringing something new to Shepherds Bush, Chet's is becoming a firm favourite with local residents and international visitors alike.
Visit Chet's website, or check out our Chet's feature.
---
Curries
Monkey Temple
92 Askew Road, W12 9BL
From poleko king prawn to chicken vindaloo, vegetable biryani and peshwari naan, they've got a diverse menu to choose from.
Visit Monkey Temple's website.
Rajput
144 Goldhawk Road, W12 8HH
A Shepherds Bush classic whether you're after a chicken tikka, lamb biryani or tandoori roti.
Visit Rajput's website.
Delina Kitchen
Shepherds Bush Market, Arch 176, W12 8DF
Known for their Ethiopian food, Delina serve everything from east African stir fries to slow cooked curry stews and homemade sourdough flat breads.
Visit Delina's website.
---
Traditional London
Bush Pie and Mash
191D Uxbridge Road, W12 9RA
Serving homemade pie, mash and liquor made fresh on the premises.
Visit Bush Pie and Mash's website.
---
Gastropub
The Oak W12
243 Goldhawk Road, W12 8EU
Based in a beautiful Victorian building, the team at The Oak serve a pizza-focused Mediterranean menu.
Visit the Oak W12's website.
Princess Victoria
217 Uxbridge Road, W12 9DH
Serving more than 100 popular and artisan gins alongside Sunday roasts, beer battered haddock and fish pies.
Visit the Princess Victoria's website.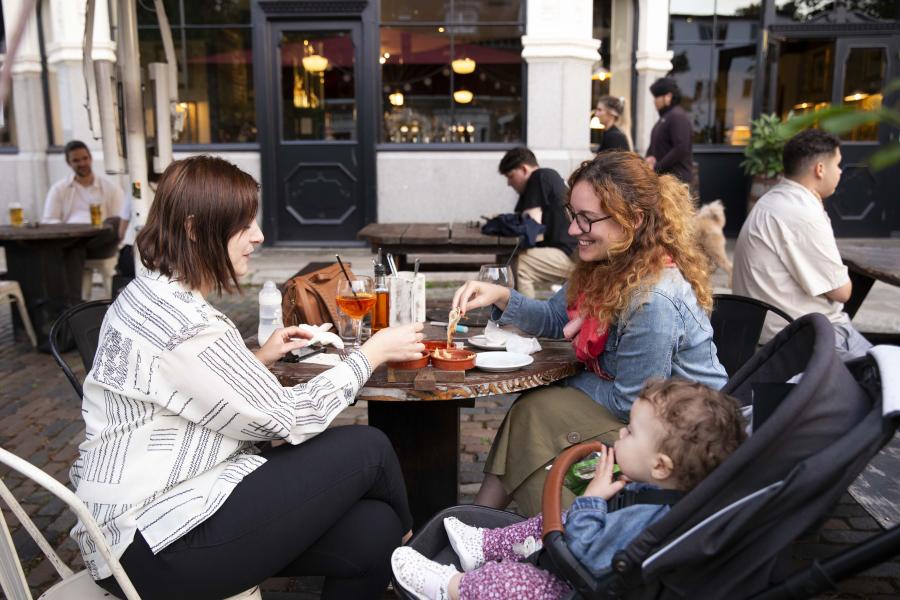 ---
Italian
Giulia
77 Askew Road, W12 9AH
Serving a small menu inspired by classic Italian cuisine and seasonal produce.
Visit Giulia's website.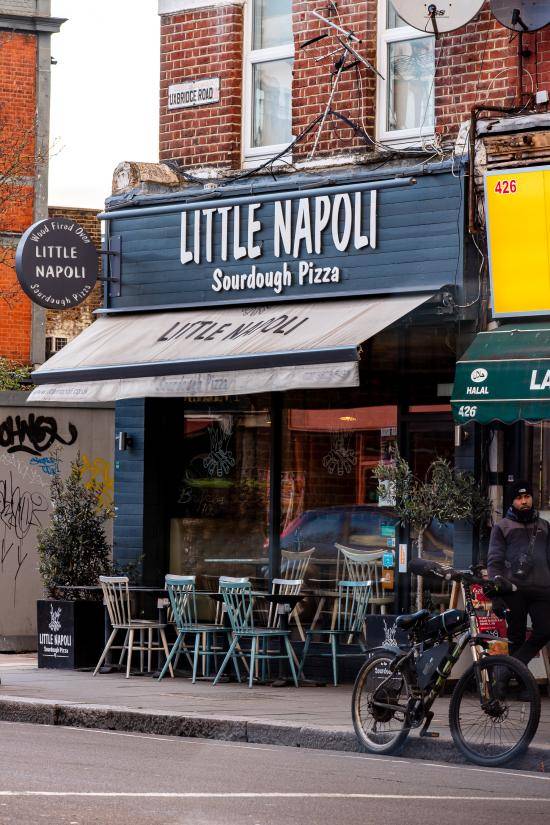 Al Forno
4 Shepherds Bush Green, W12 8PY
With wine imported from the south of Italy and plenty of outdoor seating, it's the perfect spot for an al fresco dinner.
Visit Al Forno's website.
Little Napoli
428 Uxbridge Road, W12 0NR
Specialising in sourdough pizza bases, all their toppings are sourced from in, or around Naples.
Visit Little Napoli's website.
The Hawk's Nest
Goldhawk Road, W12 8DF
This outdoor restaurant is known for its pizzas. If you're popping by on a Tuesday, why not join their quiz night from 7pm to 9pm?
Visit the Hawk's Nest website.
Liberty Kitchen
Shepherds Bush Market, W12 8DF
Inspired by Italian slow food, the Liberty Kitchen menu is created and served by ex-Pentonville prisoners to give them valuable skills.
Visit the Liberty Kitchen's website.
---
Middle Eastern
Ayam Zaman Restaurant
258 Uxbridge Road, W12 7JA
Serving Syrian and Lebanese dishes in a friendly atmosphere.
Visit Ayam Zaman's website.
Abu Zaad
29 Uxbridge Road, W12 8LH
A Shepherds Bush classic, Abu Zaad is known for their authentic and delicious Syrian, Moroccan and Lebanese delicacies.
Visit Abu Zaad's website.
Naama
384 Uxbridge Road, W12 7LL
Naama serves fresh Lebanese food including hot and cold mezzes, homemade sweet pastries and has a high-quality butcher service.
Visit Naama's website.
Mr Falafel
New Shepherds Bush Market, W12 8LH
The casual shop has huge variety of freshly prepared falafel wraps to choose from.
Visit Mr Falafel's website.
Sufi
70 Askew Road, W12 9BJ
Excelling in Persian dishes, Sufi's the place to go if you're on the hunt for stews, dips, kebabs and specialities such as Fessenjan (Persian chicken stew).
Visit Sufi's website.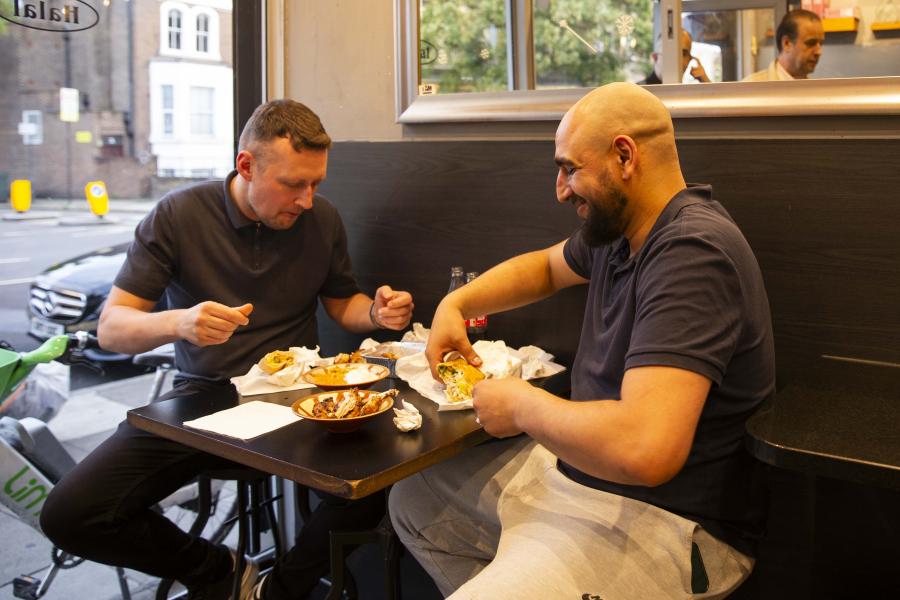 ---
Japanese
Sakusei
5 Seven Stars Corner, W12 8ET
Newcomer Sakusei serves high-quality bento boxes, katsu curry and maki rolls.
Visit Sakusei's website.
---
Thai
Esarn Kheaw
314 Uxbridge Road, W12 7LJ
A Shepherds Bush classic serving Thai food from family recipes.
Visit Esarn Kheaw's website.
---
Chinese
Shikumen
58 Shepherds Bush Green, W12 8QE
Serving homemade steamed dim sum and favourites like crispy aromatic duck and sweet and sour chicken.
Visit Shikumen's website.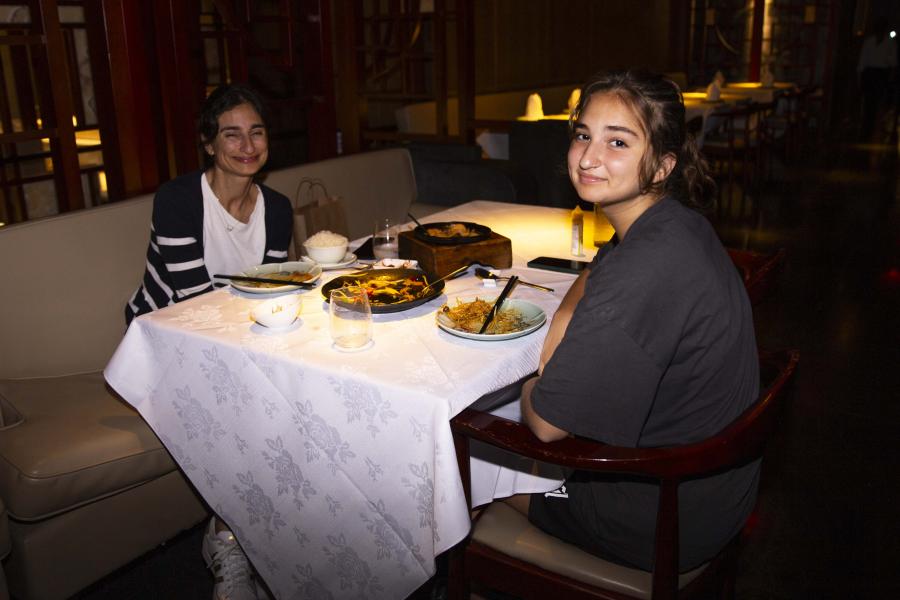 Want to read more news stories like this? Subscribe to our weekly e-news bulletin.