One of the borough's best-loved buses has changed its number.
Route 607 – the express which whisks passengers along Uxbridge Road in Shepherds Bush – has turned into the SL8 as part of a new Superloop network.
The SL8 is the first link in a new network of express buses circling London and connecting major transport hubs. It's all part of the project to tackle air pollution, congestion and the climate emergency by improving outer London's transport links.
And from Saturday 19 August, the timetable is being extended, so there will be more early morning and late evening services.
Alight here
The new SL8 calls at all the same stops as the old 607, but some of the stop names have been updated to make them more helpful.
Last Saturday (16 July), the 607 became the SL8, running between White City and Uxbridge, and stopping everywhere the old 607 used to.
From the White City bus station, the bus stops at these local points:
Shepherds Bush station
Shepherds Bush Green
Shepherds Bush Market station
Adelaide Grove
Acton Vale.
Other SL8 stops also include Acton Central station, Acton old town hall, Ealing Common station, Ealing Broadway station, Ealing Hospital, Uxbridge County Court and Uxbridge station.
There will be more Countdown signs at bus stops, so passengers will be able to see at a glance when the next bus is due, and you'll be able to charge your phone via USB points on board. A new, colourful circular bus map will appear in bus shelters.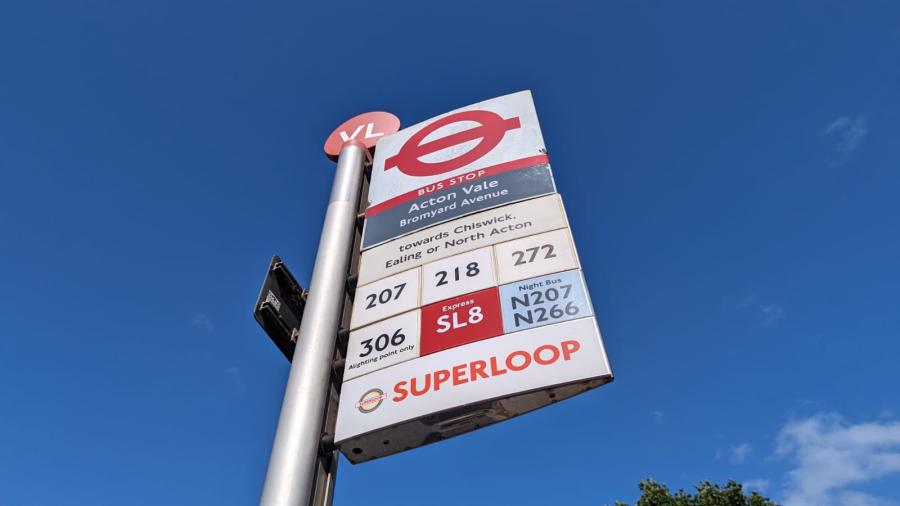 Heathrow link
The key intersection is at Hayes, when riders on the SL8 will be able to switch to the SL9 and either head to Northolt and Harrow, or travel directly into the heart of Heathrow Airport.
"I urge customers who are used to seeing the 607 to give the SL8 a try," said Transport for London's bus director Louise Cheeseman.
Normal bus fares will apply, and all Freedom Passes will still be valid.
Want to read more news stories like this? Subscribe to our weekly e-news bulletin.