Hammersmith & Fulham Council lit up its Hammersmith office as a mark of remembrance, compassion and solidarity on the sixth anniversary of the devastating fire.
Our offices in 145 King Street were illuminated 'green' on the evenings of Tuesday (June 13) and Wednesday (June 14) to mark the tragic blaze that killed 72 residents at the 24-storey Grenfell Tower in Kensington and Chelsea in 2017.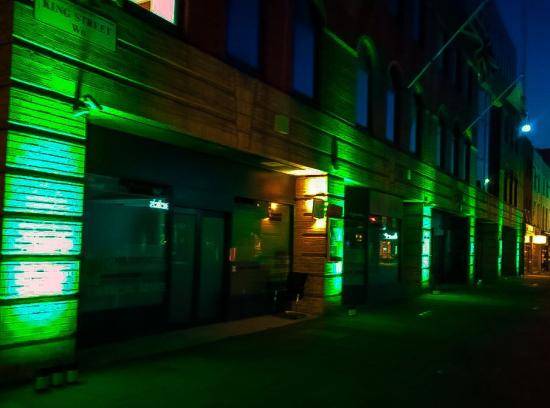 Cllr Stephen Cowan, Leader of Hammersmith & Fulham, said: "Six years after the deadly fire at Grenfell, we continue to support the entire community in their struggle for justice."
"We will always stand shoulder to shoulder with everyone who has suffered as a result of this tragedy."
After the fire, H&F Council supported more than 50 families in temporary accommodation in the borough. More than 70 people were injured, with 223 residents escaping from the burning building.
Teams from our housing and social care departments visited the families – and in some cases their wider family members, friends and neighbours – each week, making sure they had vouchers for hot meals, travelcards and that they were receiving the support they needed.
H&F also welcomed The Kensington Aldridge Academy, formerly based at the foot of Grenfell Tower, as it relocated temporarily to a site next to Wormwood Scrubs.
The final findings from the public inquiry into the Grenfell blaze has been delayed until 2024.
Want to read more news stories like this? Subscribe to our weekly e-news bulletin.