The Lyric Hammersmith has given out its 24,000th free ticket for local residents.
The long-running Free First Night programme, financially supported by Hammersmith & Fulham Council, provides free opening night tickets to people who live or work locally, making sure the theatre can be enjoyed by all. Over 24,000 tickets have distributed since 2011.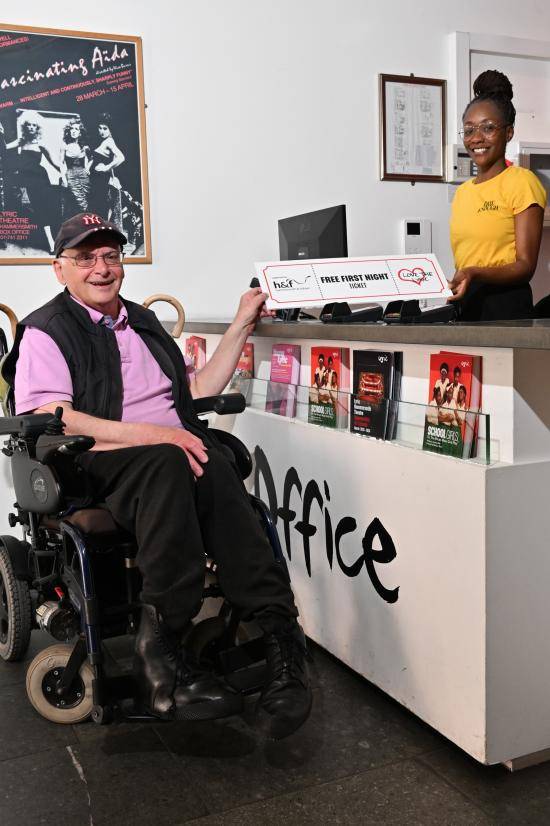 William Starr, from Hammersmith, was the recipient of the milestone ticket for the Lyric's latest main house production 'School Girls; Or, The African Mean Girls Play'.
"I've enjoyed many productions here, and I would thoroughly recommend other people to apply [for Free First Night tickets]," said William, who has been visiting the Lyric since the 1980s.
"The staff here are extremely kind and helpful. I use an electric wheelchair, but they are more than accommodating to meet my needs."
"I'd really like people to support their local theatre, because they've been through hard times with Covid, and anything that can be done to support them I support," William continued, when picking up his ticket on Wednesday afternoon.
"If something's local, on your doorstep, use it! The facilities are here for people to enjoy."
Free First Nights
People who live or work in Hammersmith & Fulham can get two free tickets to the first night of all Main House Lyric productions and four free tickets for Lyric Pantos.
The next Free First Night will be for the opening performance of God of Carnage on Friday 1 September, and registration will open soon. Sign up to the FFN notification emails to make sure you don't miss out on future tickets. Successful applicants will be randomly selected and notified.
School Girls; Or, The African Mean Girls Play
This month sees the Lyric host the UK premiere of this critically-acclaimed smash-hit show, set in Ghana's prestigious Aburi Girls Boarding School.
Bursting with hilarity and joy, this award-winning comedy explores the universal similarities (and glaring differences) facing teenage girls around the world.
'School Girls; Or, The African Mean Girls Play' runs until 15 July, and tickets are available now.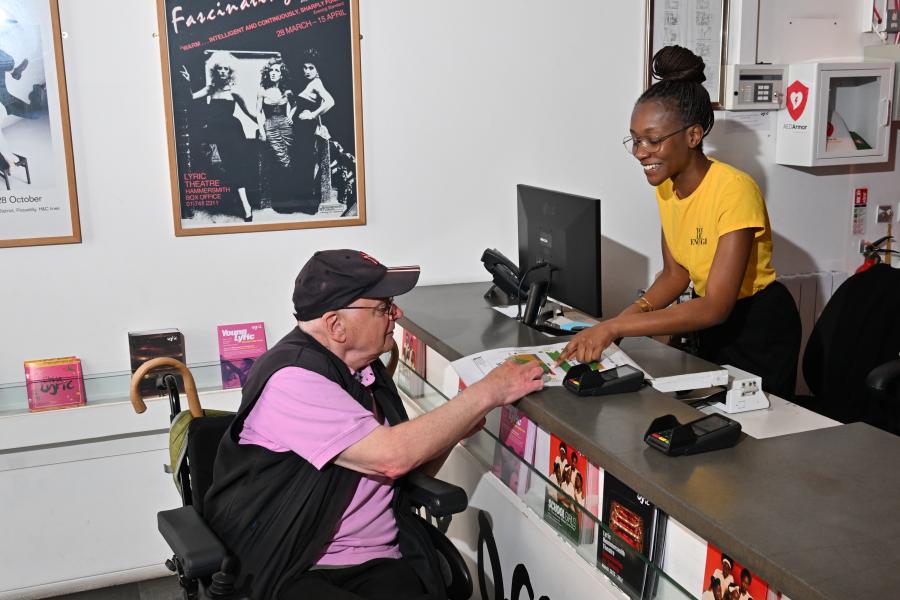 Want to read more news stories like this? Subscribe to our weekly e-news bulletin.