On the eve of our Refugee Week celebrations, we spoke to Fawzia Amini about fleeing Afghanistan and her family's new life in H&F. Find out more about our Refugee Week events here.
One of Afghanistan's leading judges and women's rights campaigners – Fawzia Amini – has built a new life in Hammersmith & Fulham.
Fawzia fled to Britain with her husband and four daughters to escape Taliban persecution. Read about Fawzia's perilous journey.
One year after the family arrived in H&F, they now have a new home in Shepherds Bush. Fawzia has a new job in a human rights law firm, and her daughters are all studying in our local schools.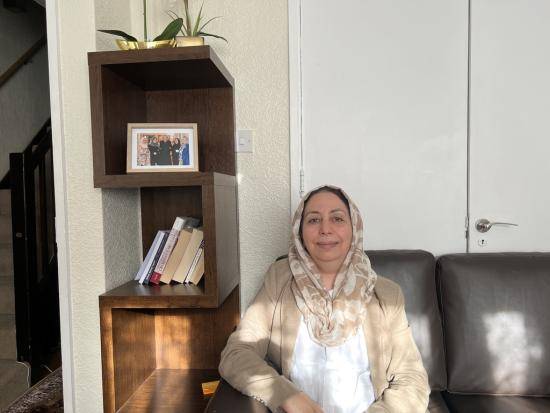 A new home
Fawzia's family has laid down roots in H&F thanks to the Afghan Citizens Resettlement Scheme that connects Afghan refugee families with suitable homes. They moved into their new Shepherds Bush home late last year.
"I really like the local area, and my neighbours are so kind," Fawzia explained. "It's amazing to live in such a multicultural place where lots of languages are spoken. Everyone is so respectful and accepting of each other."
Her four daughters – aged 10, 12, 18 and 19 – are all studying in local schools. "For me, the best thing about our new home is that my four children are studying locally," she said. "Studying is important and they have friends at school, so it's important not to disrupt it."
Outside of school, her daughters take tennis lessons and the two eldest are volunteering at Hammersmith Hospital in White City to help their university applications.
Empowered by education
Her daughters weren't the only ones who started school when the family arrived. Fawzia and her husband both enrolled in English classes at the Macbeth Centre in Hammersmith.
"There were people from Afghanistan, Ukraine, Sudan and many other different countries in the class," Fawzia said. "I'm still friends with some of the women I met. The class helped me find my new job – and I'm so appreciative of the Macbeth Centre for this help."
Fawzia, who worked as a leading women's rights judge in Afghanistan, started a new job at a London law firm in January. "It's very enjoyable to get back to work," she said. "While the judicial system here is completely different [to Afghanistan], the type of human rights work I'm doing is similar. I'm so proud and happy."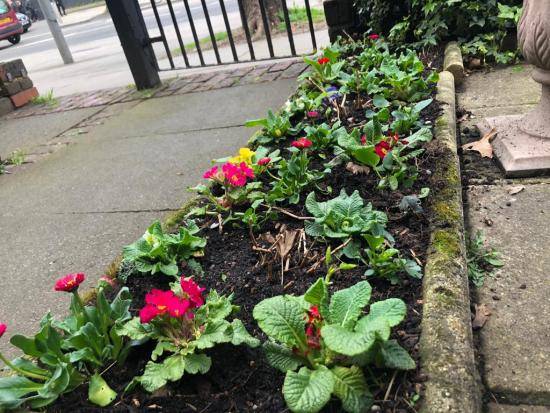 Home away from home
Fawzia says her family only brought three small bags with them on their journey. "We've not been able to bring anything over from Afghanistan yet," said Fawzia. Her new home was furnished for them by the landlord and rented out via H&F Council.
"We're still in contact with the Refugee Team at H&F and they help us whenever they can. They are some of the best people and really easy to reach," explained Fawzia. "I respect them a huge amount. They work so hard for the refugees in H&F."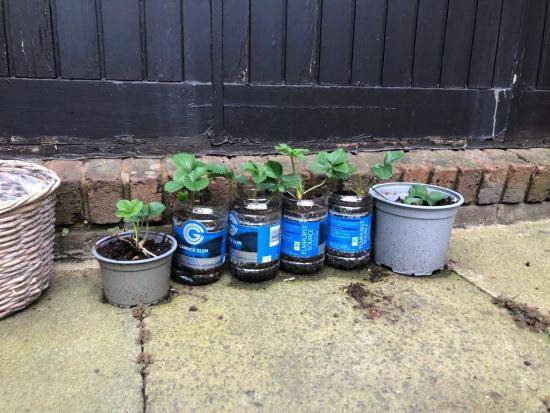 To make the new house feel a little more like home, Fawzia has made full use of the front and back garden. "We've planted some flowers outside to make the house beautiful, and we're also growing strawberries in our back garden for the children," she said.
But, for Fawzia, the kitchen tops the garden. "The kitchen is where I can make our Afghani food," she explained. "Now I can invite my friends round and cook our favourite foods. I'm also cooking British food."
One year after arriving, Fawzia and her family have truly settled into their new life in the UK.
Afghan landlord appeal
We're continuing to work with local landlords to find more homes for Afghan refugees, such as Fawzia and her family.
We're looking for one to four-bedroom, self-contained properties, available to rent at Local Housing Allowance rates.
If you would like to sign your property up for this scheme, or to find out more, visit our Afghan Citizen Resettlement Scheme page.
Want to read more news stories like this? Subscribe to our weekly e-news bulletin.