Hammersmith is now home to the borough's first cycle storage hub.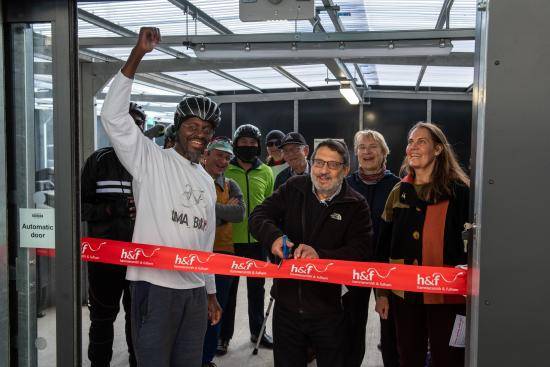 Built by Hammersmith & Fulham Council, the new 'Cycle Hub' is free to use for residents and commuters for the first year. It was unveiled in Hammersmith Broadway on Sunday (16 October) as part of our Clean Air Day celebrations.
Cllr Wesley Harcourt, H&F Cabinet Member for Climate Change and Ecology, unveiled the hub and said: "I'm really pleased to open the first of these cycle hubs.
"It's part of our work towards more sustainable travel in the borough, to get more people to cycle, walk, and to leave their cars behind. It'll improve the environment, it'll improve the air quality, and people's health."
Watch the Hammersmith Cycle Hub video on YouTube.
Convenient commute
The new Cycle Hub is built to provide safe and secure shelter for 80+ bikes – including cargo bikes – as well as a tool station to take care of quick fixes and flat tyres.
"A lot of people from south the river are now cycling to Hammersmith for their onward-journey – to get to the tube, or to get onto a bus at the bus station," said Hammersmith resident Leo Murray.
"This facility is exactly what is needed to make those kinds of trips possible."
Located on empty space under the Hammersmith Flyover, the hub sits on the south side of Hammersmith Broadway tube station in Fulham Palace Road.
Want to use the hub? Just sign up to be a member. But hurry – spaces are going fast. Details on how to sign-up are here: Hammersmith cycle hub webpage.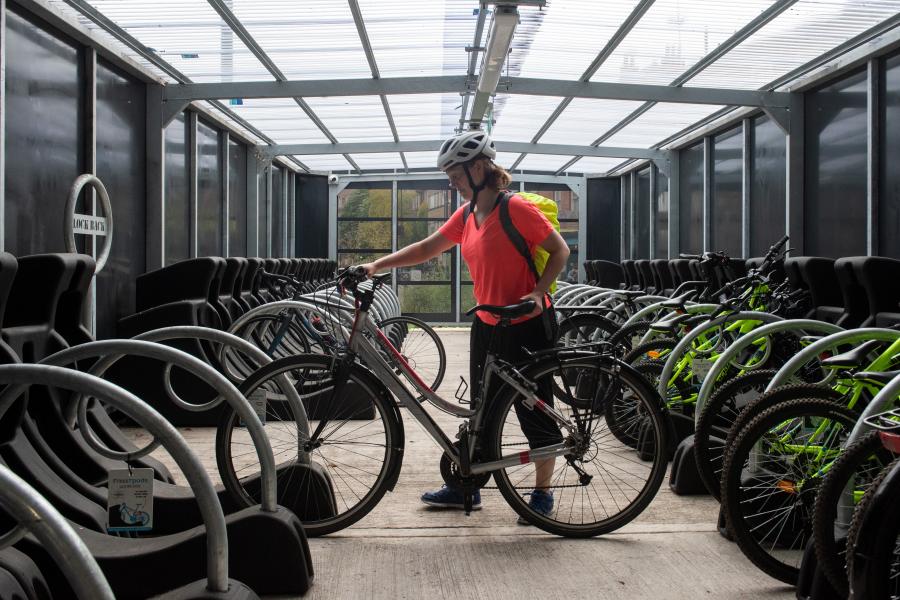 Peace of mind
Built to encourage more people to use their bike for their journeys around the borough, the new Cycle Hub provides a safe space for residents to store bikes in the busy town centre.
It is equipped with a full CCTV system, linked to the H&F Council CCTV control room, and monitored 24/7.
"This is what we need to let people know that they can travel easily with their peace of mind," said Casey Abaraonye from the H&F Cycling group.
Clean travel
H&F is determined to support and encourage more local people to walk, cycle and use public transport.
Find out more about our pollution-busting cycle training offers in the latest Climate Connects e-newsletter.
H&F's new Clean Air Neighbourhoods rollout is also a key part of our fight to free our streets from toxic pollutants.
Rosemary Mortimer, chair of H&F's resident-led Air Quality Commission, said: "For vehicle use to drop – and to support residents as a whole, particularly the very young, elderly and Disabled – it is essential that clean public transport be a priority for government at all levels."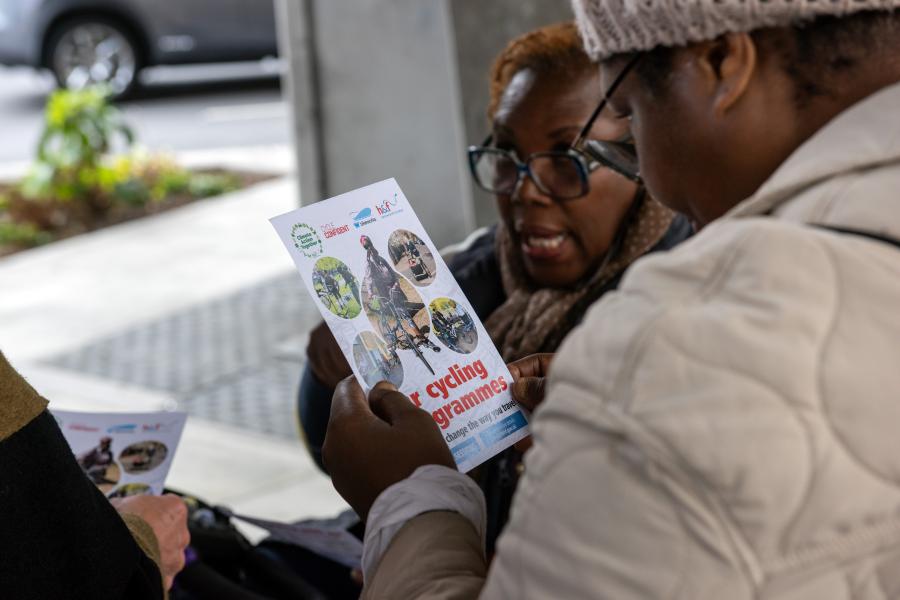 Want to read more news stories like this? Subscribe to our weekly e-news bulletin.