A series of wall panels in Fulham, created by one of Britain's most celebrated war artists, have gained listed status.
The display of 29 abstract artworks near the river at the junction of Peterborough Road and Carnwath Road were produced by John Piper in 1961 to illuminate the former North Thames Gas Board building.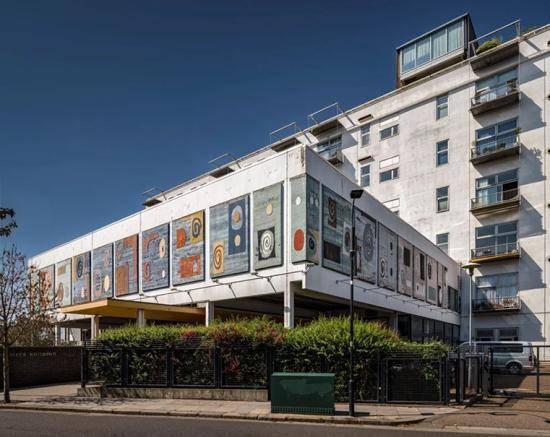 Although the block has now been turned into apartments, the large colourful fibreglass panels have been granted Grade ll status on the recommendation of Historic England.
Piper's panels were designed as a themed series, wrapping around the first floor of the former offices.
He was commissioned to create the artworks when he was nearly 60, having produced some of the starkest and most memorable Second World War paintings, notably of the wreckage of Coventry Cathedral after it was destroyed in a bombing raid.
That eventually led to him designing one of the stained-glass windows for the new cathedral.
Piper, who died in 1992 at the age of 88, lived in St Peter's Square, Hammersmith, with his first wife, and college sweetheart, Eileen Holding.
He designed several drop curtains for productions at the Lyric Theatre in the late 1940s and early 1950s before being asked to design what have become known as the John Piper Panels.
Occupying around 250 square metres, they were Piper's largest single commission. They remained on display when the original gas board HQ was turned into flats in the 1990s.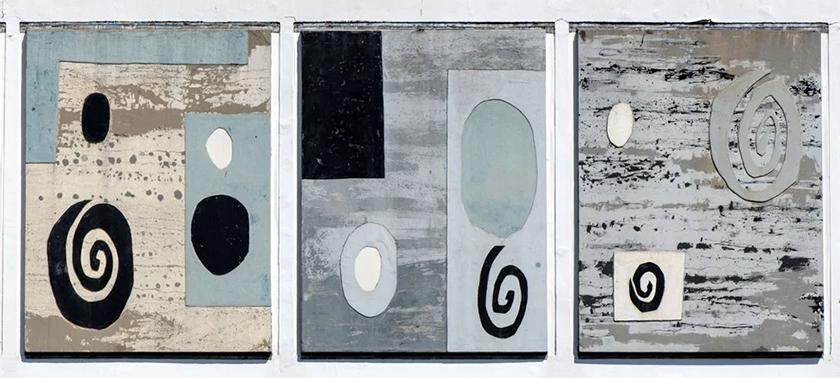 Much-loved local landmark
Tom Foxall from Historic England said that the panels "exemplify Piper's continual experimentation with new materials and are a joyful, much-loved local landmark that meets the high bar for listing".
The decision to list the panels has been welcomed by Hammersmith & Fulham Council.
Cllr Sharon Holder, H&F Cabinet Member for Public Realm, said: "Residents and visitors are always impressed by the scale and beauty of these 60-year-old artworks, which really have stood the test of time.
"I'm delighted that Historic England has decided to protect them with Grade ll listing. We're determined for the arts to remain the centrepiece of our dynamic borough."
She added that the fact that the Piper panels are on such a prominent public riverside site meant they can be enjoyed by modern viewers – just as they were when they were unveiled in 1962.
Want to read more news stories like this? Subscribe to our weekly e-news bulletin.