Our world-class Hammersmith Bridge experts gave local Year 5 and 6 pupils a hands-on engineering lesson last week.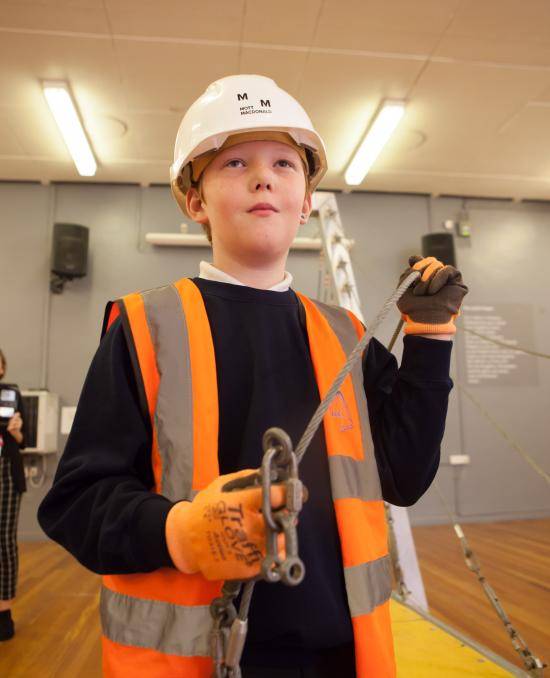 The Bridges4Schools programme – led by H&F contractor and engineering company Mott MacDonald – allowed students to assemble and walk across a 13-meter-long bridge.
See all the pictures from the Bridges4School workshops on Flickr.
"H&F Council is dedicated to making our borough stronger by encouraging young people to consider engineering and other STEM fields," said Cllr Sharon Holder, H&F's Cabinet Member for Public Realm.
"Our specialist engineers are working to stabilise and repair the microfractures in Hammersmith Bridge's supporting structure. Which means the bridge remains a valuable teaching tool for our next generation of engineers."
The programme to excite pupils about engineering and STEM subjects is a vital part of H&F's pioneering Industrial Strategy.
Schools taking part
Pupils at Melcombe primary school, Flora Gardens primary school, St Paul's CE primary school and Sir John Lillie primary school began their day with a brief introduction on the importance of engineering in our daily lives.
The students learned about our historic, 135-year-old Hammersmith Bridge and many other types of bridges.
Year 5 pupil Abdu from Melcombe said: "I liked building the bridge because we could see how strong it would be. And I also liked when we learned about Hammersmith Bridge and why it was closed and how the engineers were fixing the cracks."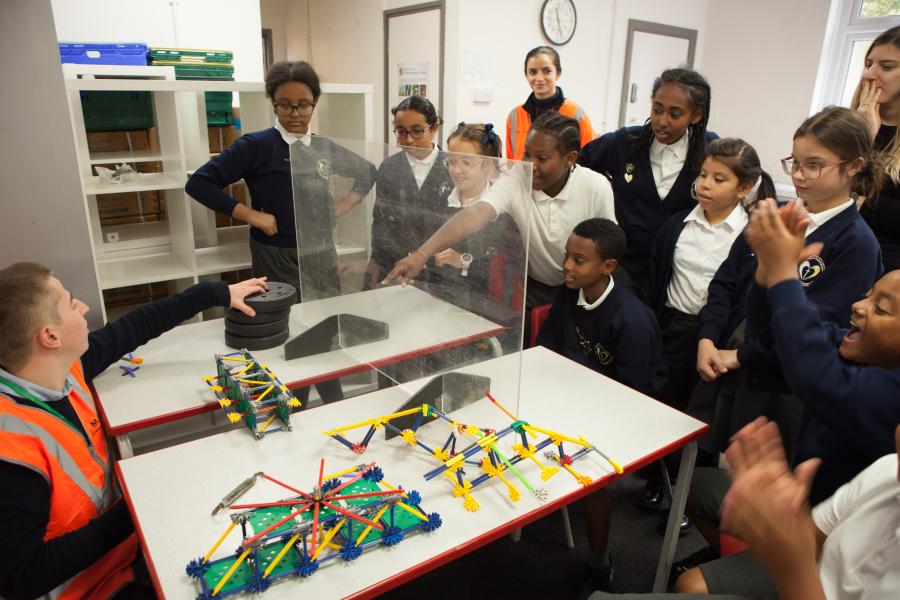 Task 1: Design a bridge
Creativity and logic were put to the test in the K'NEX bridge challenge. K'NEX are construction toys that fit together similarly to Lego.
The Bridges4Schools team tasked the pupils with designing and constructing a bridge out of K'NEX to support as heavy a weight as possible.
The pupils were encouraged to work together as a team – a requirement for any successful engineering project.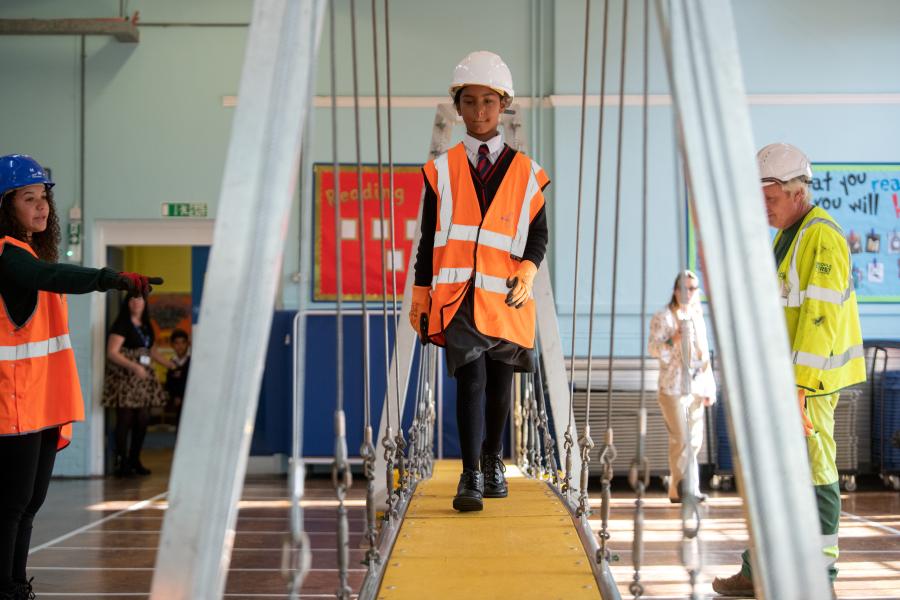 Task 2: Build a bridge
After the K'NEX classroom activity, students moved into the main hall where they found a 13-meter-long disassembled bridge.
Each student suited up in safety gear, including high visibility vests, hard hats and gloves.
After students were assigned roles, they worked together to construct the bridge and make it safe and secure.
"My favourite part was connecting the wires. We've never done anything like this before, and I'm having so much fun," said Angelica, a Year 6 student at St Paul's.
Each pupil got the chance to test their work and walk across the bridge before helping to deconstruct it again.
And after they completed the programme, every student received a Certificate of Achievement and a reusable H&F water bottle.
The restoration works at Hammersmith Bridge have previously been used to promote STEM subjects. Read more about how the bridge is getting women and young people interested in engineering.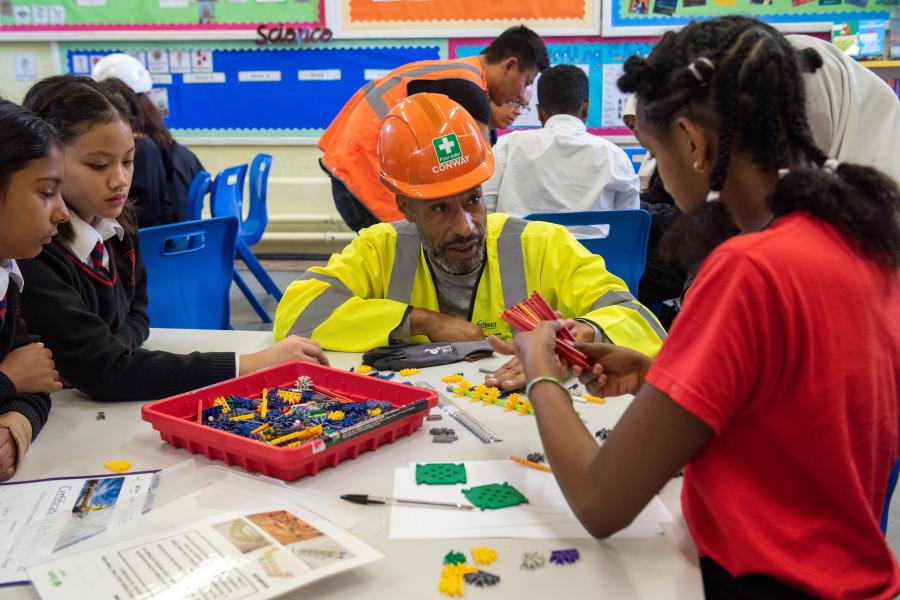 Want to read more news stories like this? Subscribe to our weekly e-news bulletin.