The Fulham Camerata choral group is set to unveil a soaring musical performance showcasing the sounds of the Italian Baroque period next month.
Combining the voices of around 35 singers with a six-piece string ensemble, the Fulham Camerata will perform the magnificent Monteverdi Vespers during its autumn concert on Sunday 20 November.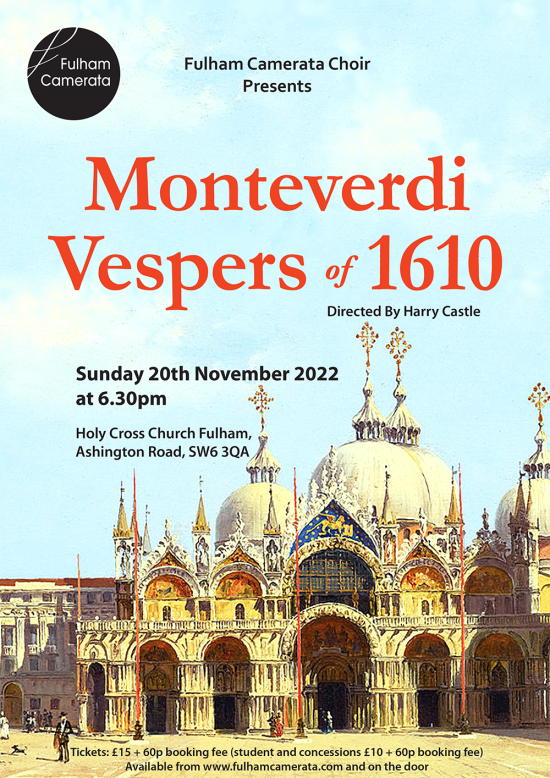 The challenging and emotional work, a masterpiece of the early Baroque period that was originally created to be sung on the feast day of the Virgin Mary, will resound through Holy Cross Church Fulham, in Ashington Road.
A range of emotions
Fulham Camerata music director Harry Castle explained that audience members should 'expect a complete range of emotions' throughout the concert, which takes place from 6.30pm to 8.30pm.
Published by Claudio Monteverdi in 1610 when he was choirmaster to the Duke of Mantua in northern Italy, the musical piece includes 13 movements. "From the uplifting Laudate Pueri to the serenely solemn moments of the Magnificat to the haunting echo of Audi Coelum," described Harry.
The amateur choir will be joined by Fulham Camerata's accompanist, musician Chris Potts, along with tenor soloists Tom Castle and Tom Brooke.
Having taken the reins as music director in 2018, Harry added: "It is almost impossible to explain how important ensembles such as Fulham Camerata are, not only to members but to family and friends of members and the local community."
"Singers from all walks of life gather together and work together for the same goal; to perform the greatest music to the highest standard possible, while having a lot of fun along the way," he explained.
"We strongly encourage people in the local area to come to our concert next month. It will truly be something to behold!"
Tickets £15.60 (£10.60 concs). Available on the door and from the Buy Tickets website.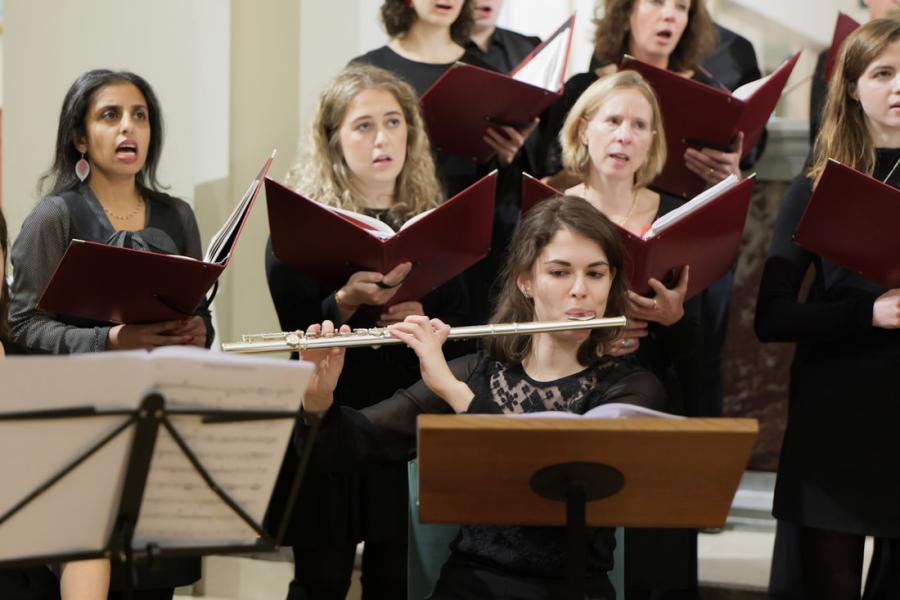 Want to read more news stories like this? Subscribe to our weekly e-news bulletin.