The capital's annual Open House festival is a chance to explore some of the most intriguing buildings in Hammersmith & Fulham... historic and modern.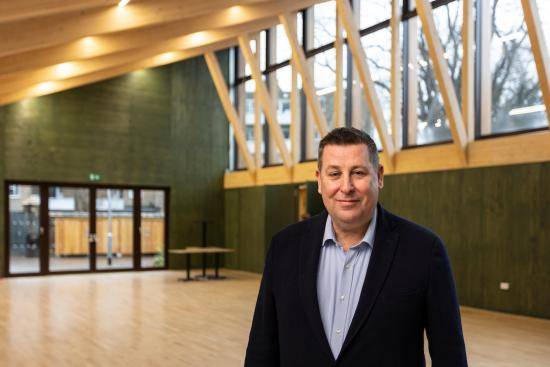 The most notable highlight is the Sands End Arts & Community Centre in Peterborough Road, Fulham.
Built by Hammersmith & Fulham Council at no cost to the taxpayer, it's a modern architectural gem named 2022's best new building in London by the Royal Institute of British Architects and shortlisted for this year's Stirling prize.
It was designed with input from local residents by Mae Architects on the site of the disused Clancarty Lodge in South Park, with funding for the 660sqm project coming from Thames Tideway and Chelsea FC.
Designed to have a minimal environmental impact, the art and activity space is open for a tour each day from 13-20 September. A member of the architectural team will be on site to answer any questions, and refreshments are available.
It's a beautiful centre that is truly a community space for people from all backgrounds, it has dramatic sloped roofs inspired by the 19th century glasshouses which once stood alongside it.
As well as a central courtyard, cafe, dance studio and day nursery, the buildings are fully accessible. The bricks used in construction were all made from recycled waste.
Tube: Putney Bridge or Parsons Green.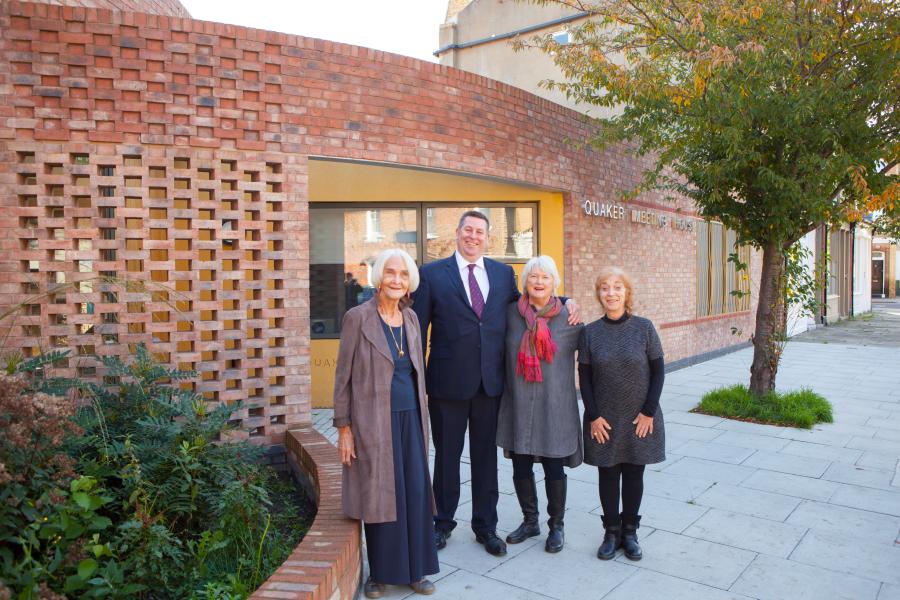 Other local attractions
Other H&F attractions taking part in London's Open House festival (which runs from 8 to 21 September) include:
Hammersmith Quaker House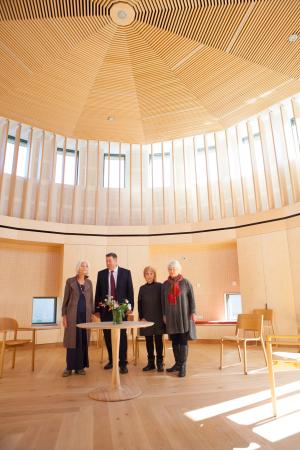 The new Hammersmith Quaker Meeting House at 30 Bradmore Park Road, W6, is a model of calm simplicity and sustainability.
Completed in 2020, it is open on 10 and 11 September. H&F Council, with its partner A2Dominion, facilitated and paid for the design and construction of the new Meeting House when the site of its former premises was needed for the Civic Campus regeneration project in nearby King Street.
Victoria Timberlake, a member of Hammersmith Quakers, said: "We are pleased with our beautiful new Quaker Meeting House, which we hope will be a beacon of environmental sustainability to the Hammersmith community."
Tube: Ravenscourt Park or Hammersmith.
Walking tours
The Great White City reimagined
The Great White City reimagined, a walking tour in Wood Lane, W12, invites to take in the regeneration projects which have taken the place of Television Centre, plus the surviving remnants of the 1908 Olympic stadium. Guided by resident Lynne Matthews, it is on Sunday, 11 September, at 11am.
Tube: Wood Lane or White City.
Walk through the Great White City
Another guided walk is the one-and-a-half-mile Walk through the Great White City, looking at the evolution of the whole White City area. It is on Sunday, 18 September, at 2pm. The tour guide is Joanna Oyediran.
Tube: White City, Wood Lane or Shepherds Bush Market.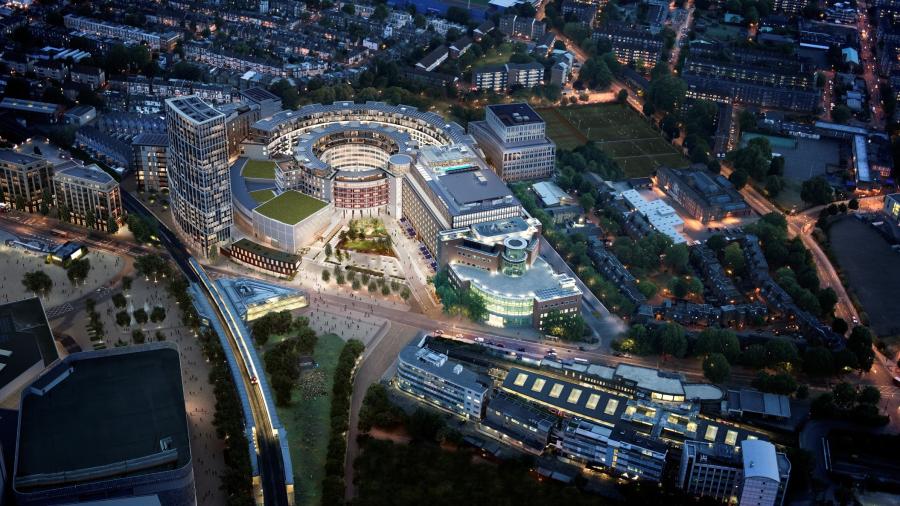 8 Gransden Road, W12
On a more modest, but no less interesting, scale is a tour of the redesigned 1890 house at 8 Gransden Road, W12 – an end-of-terrace Victorian home which has been dramatically extended and revamped, including basement and rear addition. Meet the architect from the Sam Tisdall firm which designed the changes. Just drop in on 10 or 11 September, 10am-4pm.
Tube: Stamford Brook or Ravenscourt Park.
23 Sedgeford Road, W12
At a time of soaring energy bills, you might pick up some useful tips on a visit to an ordinary looking Victorian terraced home which has been turned completely carbon-neutral. Brian Thresh will show you round his house at 23 Sedgeford Road, W12, on 16 or 17 September, and talk you through the retrofitted changes, including air source heat pump, insulation and solar installation.
Tube: East Acton or Shepherds Bush.
The Foundry at 1 Adelaide Grove, W12
Tucked away behind a busy road is The Foundry at 1 Adelaide Grove, W12 (originally the George Broad sculpture foundry, built in 1895). You'll probably have seen the distinctive 15m brick chimney. Now converted into a multi-level studio and exhibition space, it has the architect on site from 9-21 September to answer questions. Check for opening hours.
Tube: White City or Shepherds Bush.
William Morris Society's Kelmscott House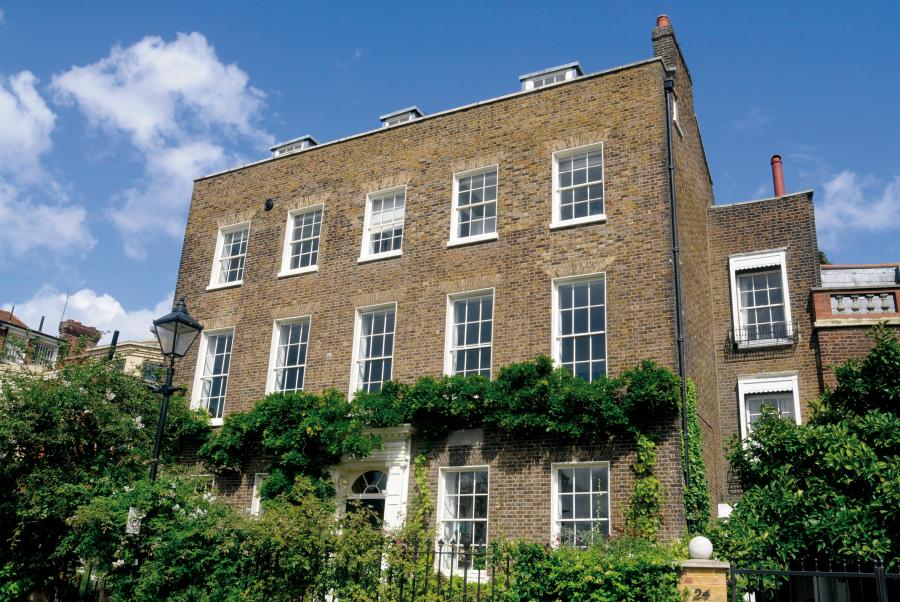 One of Hammersmith's historic gems is the William Morris Society's Kelmscott House at 26 Upper Mall, built in 1780 and including (on the drop-in open days of 8, 10, 15 and 17 September) the current exhibition. On some days there are printing demonstrations.
Tube: Ravenscourt Park or Hammersmith.
245 Hammersmith Road, W6
Built in 2019, close to Hammersmith tube station, is 245 Hammersmith Road, W6, the dramatic flexible office and retail building with new public spaces. An architect will be on hand on Saturday, 10 September, to explain all on a guided tour.
Tube: Hammersmith.
Earls Court Development Company
Want to know what's happening with the Earls Court Development Company's huge project to transform a 40-acre site into a car-free, net-zero mixed scheme aiming to 'bring the wonder back to Earls Court'? Plans will be outlined and discussed during free guided tours on 13, 17 and 20 Sepember.
Tube: West Kensington, Earls Court or West Brompton.
Fulham Palace
Dating from 1495, the beautiful Tudor Fulham Palace in Bishop's Avenue, SW6, is open to view on 18 September, via secret palace tours of the buildings, and strolls round the 13 acres of botanic and walled gardens.
Tube: Putney Bridge.
Want to read more news stories like this? Subscribe to our weekly e-news bulletin.