One year since the Taliban seized control of Afghanistan, Hammersmith & Fulham Council has supported more than 200 refugees to help restart their lives.
After last year's Taliban uprising on 15 August, H&F immediately offered support for refugees fleeing the country under the government's Afghan Resettlement Scheme.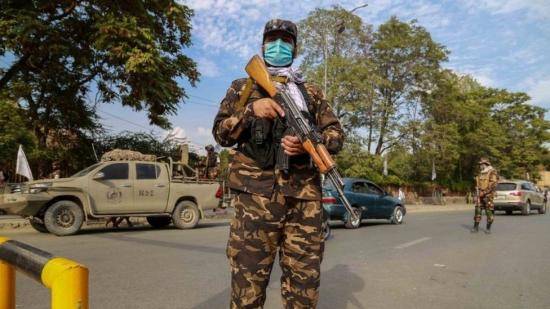 Over the past 12 months, we've helped more than 200 Afghan refugees by providing temporary accommodation, school places and further education support, free sport sessions, cookery activities, days out, and help to find permanent homes in the borough.
"We will always welcome anyone fleeing war or persecution," said Cllr Harvey, H&F Cabinet Member for Social Inclusion and Community Safety.
"The Taliban's control of Afghanistan goes against all of our values, and I'm so pleased that we have been able to offer so many refugees a safe haven and new place to call home in Hammersmith & Fulham."
A new home
H&F welcomed the first Afghan refugee family into the borough on 1 September 2021.
A second, third and fourth family arrived between September and October and were each quickly found a permanent home.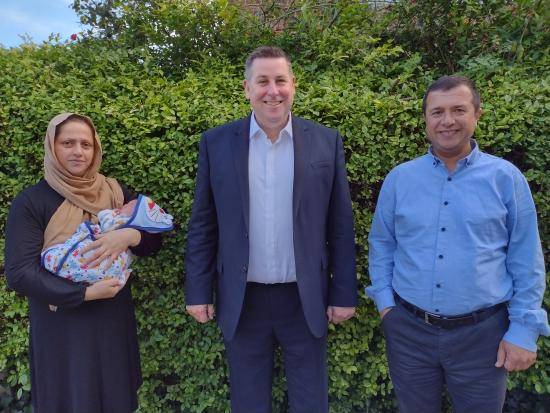 As well as offering permanent housing, temporary accommodation was found for all other incoming families. By February 2022, we were supporting more than 200 Afghan refugees in a local hotel.   
Fawzia Amini, Afghanistan's top female judge and women's rights lawyer, is one of the refugees currently living in H&F.
Fawzia travelled for more than 40 days to reach safety. She is now taking English classes with her husband during the day and supporting her four daughters with their homework during the evenings.
"We're so grateful to be here and it is such a good opportunity for my daughters to be able to study in London," Fawzia said.
Fawzia's daughters are just four of the 73 school aged refugees living in temporary accommodation to have been welcomed into a suitable school place within the borough.
H&F is continuing to support all refugees living in temporary accommodation and is working with local residents to find each family a suitable, permanent home through our Afghan Landlord Appeal.
Community support
Local businesses have also stepped up throughout the past year to welcome and support refugee families arriving in the borough.
Zazou Cuts in Fulham's Lillie Road provided more than 50 free haircuts over three days to every Afghan man and boy staying in temporary accommodation.
The Lyric Hammersmith, working in partnership with H&F, created and delivered a free two-week drama and storytelling workshop in November 2021 that focused on self-confidence and English skills.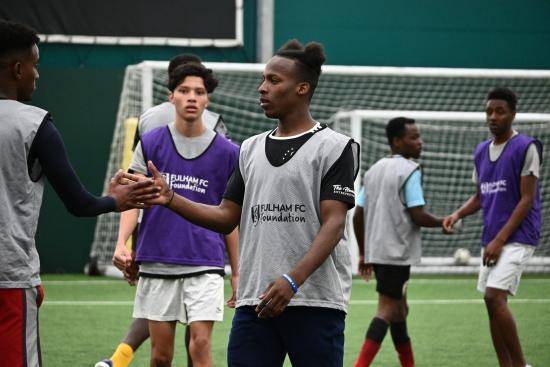 Local football clubs, Fulham, QPR and Chelsea, have also worked to make the Afghan refugees feel welcome.
The football clubs donated match tickets and sports kits to the families and have continued to provide weekly training sessions to those living in temporary accommodation and have even extended the invite to refugees living in neighbouring boroughs.
If football wasn't the sport for them, Fulham Cricket Club also stepped in. From practising their skills to learning how to coach, cricket-mad teenage boys have had the chance to play in local competitions and even made it to a finals match at Lord's.
The youngest refugees have also had visits from the Flying Seagull Project, while the Harrow Club has taken children swimming, to play table tennis and snooker, visit London, and held sessions for the younger girls to play around with hair and makeup.
We've also held popular free sewing classes for the hotel's older women, and the men are always invited to join Sanctuary Runners' weekend running club.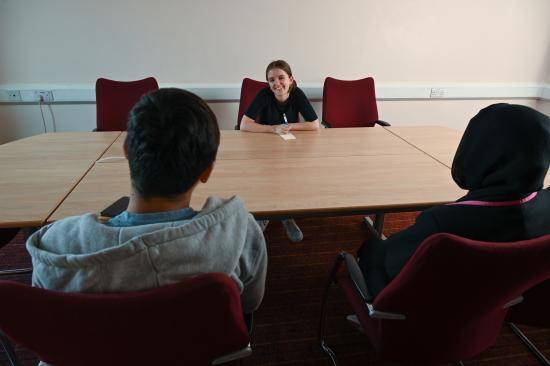 New schools
Since October half term, we've been able to provide a suitable school place to every school aged Afghan refugee living in temporary accommodation. This offer has been extended to refugees living in neighbouring boroughs.
H&F is also supporting English lessons for any adult Afghan refugees who would like to attend.
Throughout the summer, we're running weekly courses online and in person. These classes have been so popular that further dates have been added to include as many attendees as possible.
Voluntary organisations
Local charity, West London Welcome, who run a community centre for and with refugees, asylum seekers, migrants and locals, helped lead the voluntary response when Afghan families first began arriving in H&F.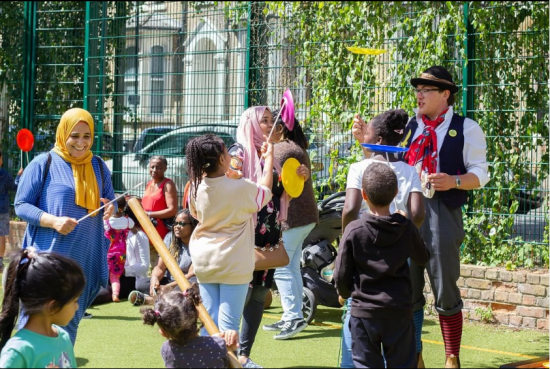 The charity's volunteers co-ordinated a mass appeal for donated clothing and have continued to provide support to through their schedule of weekly free classes.
Solidarity Sports also stepped up, running weekly cooking classes for the women in their first few months.
These sessions were a chance for the refugee women to take a break from the stresses of family life at the hotel and to talk with their peers and friends while cooking their favourite foods.
Impact also provided support to families living in temporary accommodation. From driving theory lessons to CV writing support, English classes and even embroidery, Impact's staff gave families the chance to learn all sorts of skills.
St Peters Church also lent support to the refugees, helping with English lessons for anyone who wanted to attend.
The West Kensington Community Hub and the Earls Court Development Community Hub have also both provided spaces for H&F to hold classes, programmes, and events over the last year.
For those looking for employment, NHS refugee jobs have been working with H&F to place skilled healthcare refugees in suitable roles. The NHS have also provided regular visits from a Maternity Nurse, both for pregnant mothers and those who have recently given birth.
Support from volunteer groups and charities has continued into the summer holidays. The Brunswick Club for Young People have helped to fund a summer trip to London Zoo, including coach travel and entry. This trip has also been supported by the Daisy Trust who have given more than £2,000 towards the trip and refreshments for the refugees.
Refugees and asylum seekers in H&F
To learn more about our work with all refugee and asylum seekers in H&F, visit our how we help refugees web page.
Or to find out how you can lend support, please visit our how you can help refugees web page.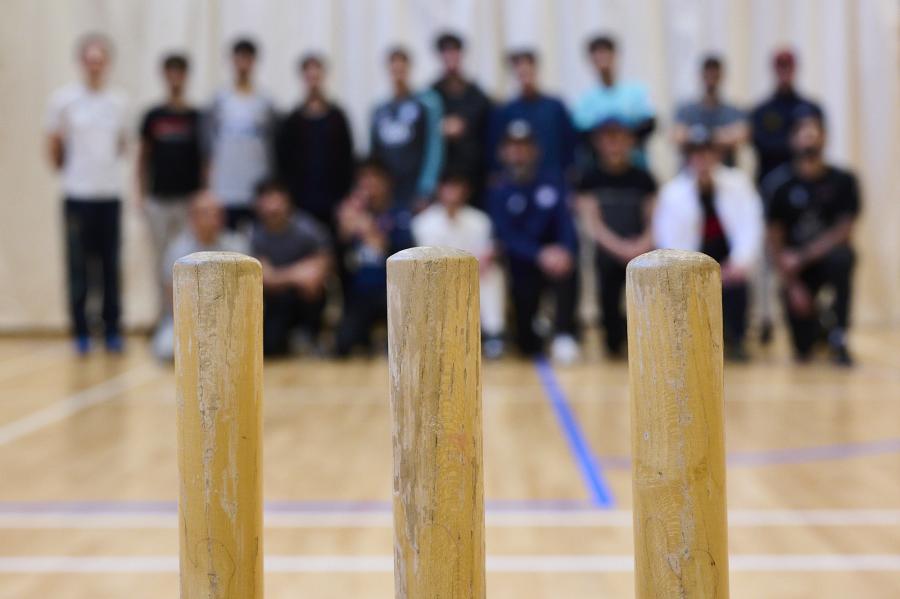 Want to read more news stories like this? Subscribe to our weekly e-news bulletin.